Evangelical Gracepointe Church Comes Out in Support of Gay Marriage; Reactions Are Mixed and Giving Drops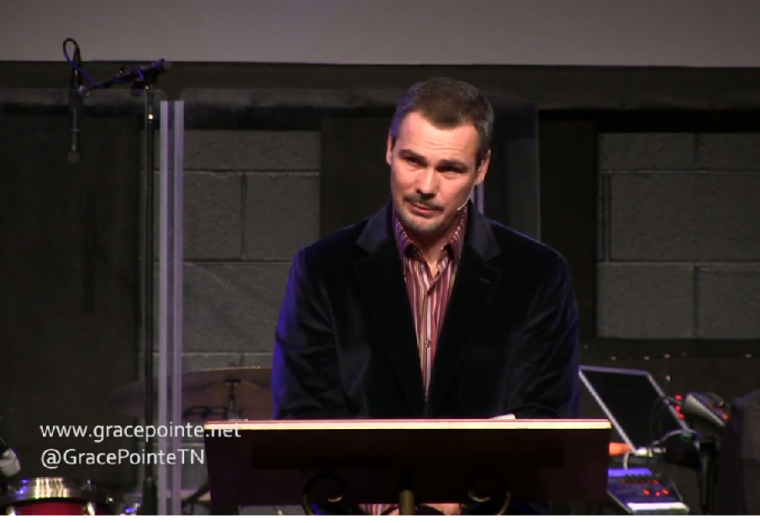 Stan Mitchell, pastor of Gracepointe Church, a diverse congregation in Franklin, Tennessee, announced this month that the leadership of his church have decided to fully support the inclusion of gays in their church, including the right to marry same-sex partners.
In an emotional sermon on Jan. 11 first highlighted by Time magazine, Mitchell explained that the decision was the result of a two- and-a-half year evolution on sexual orientation and gender identity. The announcement in the video below, begins at 44:40.
"Some two- and-a-half years ago, we were thrust, I believe, by a divine wind into a prayerful, mindful, painful, invigorating, careful, and hopeful conversation regarding sexual orientation and gender identity," explained Mitchell in the run-up to the announcement to his congregation.
"Our position that these siblings of ours, other than heterosexual, our position that these our siblings cannot have the full privileges of membership, but only partial membership, has changed," he said to mixed reaction. Some members applauded while others remained seated and silent.
"Full privileges are extended now to you with the same expectations of faithfulness, sobriety, holiness, wholeness, fidelity, godliness, skill, and willingness. That is expected of all. Full membership means being able to serve in leadership and give all of your gifts and to receive all the sacraments; not only communion and baptism, but child dedication and marriage," he added.
Mitchell explained in the sermon that he knows that not everyone will support the church's decision and he would understand if they left.
"I implore you, whether you ever worship here again, or whether you come back next week happier than you've ever been, when all else fails, and love never fails, you are mine and I am yours, and inclusion means that we can live together in agreement and disagreement," he said. "But if this stretches you to the point of having to compromise your soul, and you do need to separate, I would be a hypocrite to say I do not understand that, because conversely, my soul has been stretched to the point that if I do not say what I say today, I cannot be here any longer."
Mitchell later told Time that since the announcement he has already seen a negative reaction. January giving is at an estimated $52,000, down from $100,000.
He also explained that when they began the listening process attendance averaged 800 to 1,000, but only 673 attended the inclusion sermon and two weeks later only 482 people showed up.
"It's a gut punch," Mitchell told Time. "I know a year from now, I'm going to feel a whole lot better, but right now it is just hard."