Evangelicals in Bolivia Protest New Law Criminalizing Evangelism With Up to 12 Years in Prison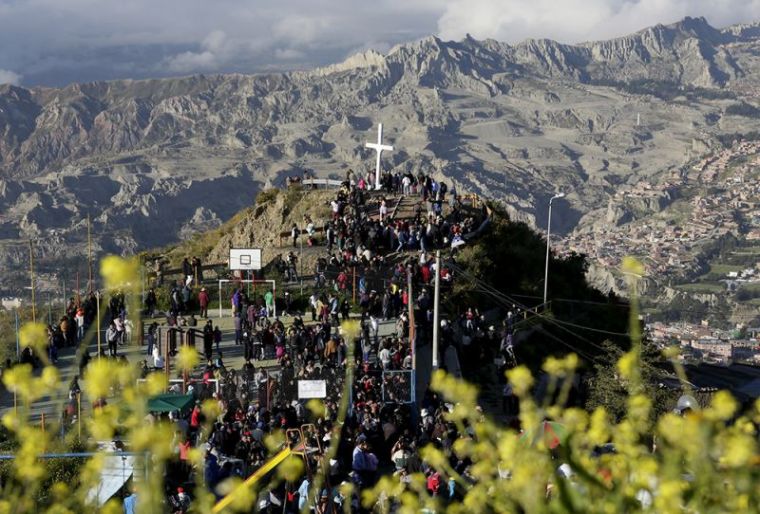 Evangelicals in Bolivia are "deeply worried" about the country's new Penal Code, which they say could ban evangelism, and sentence so-called guilty parties with up to 12 years in prison.
The National Association of Evangelicals in Bolivia has established a National Emergency Commission, which will analyze how evangelical bodies respond to the new law, as reported by Evangelical Focus on Monday.
"We express our most resolute rejection of the inclusion of our ministerial activities in the list of possible conducts that go against the law," reads a statement by the group.
"The legislator forgets that the evangelical Christian churches in Bolivia are religious organizations recognized by the Bolivian state, and, therefore, legal entities."
The evangelicals are concerned that the Penal Code, which is to be approved by President Evo Morales, could lead to "state abuse" against believers.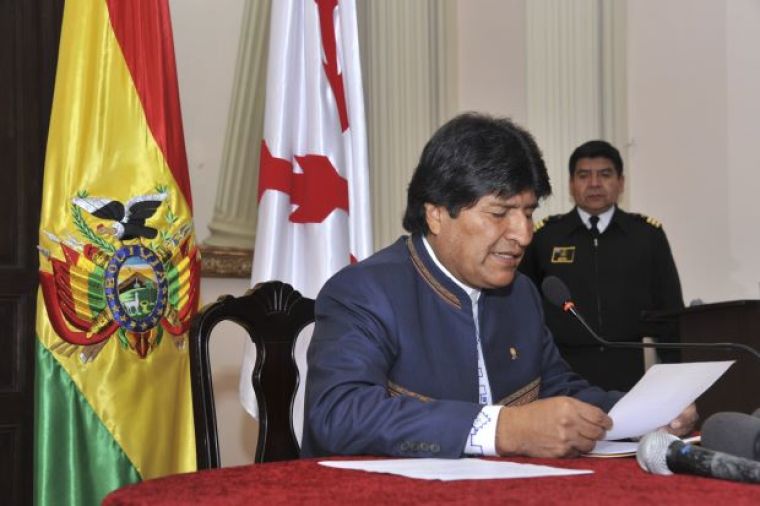 Article 88.1 of the new legislation apparently threatens anyone who "recruits, transports, deprives of freedom or hosts people with the aim of recruiting them to take part in armed conflicts or religious or worship organizations" with between five to 12 years in prison.
The Bolivian evangelical association further warns that citizens have not been allowed to adequately participate in the writing of the new legislation, which they said could "severely restrict" religious freedom.
Some of the protests that have been organized include a march on Jan. 16 in the city of Cochabamba, while evangelical churches in the country will hold a day of prayer and fasting on the Jan. 21.
"We maintain the emergency alert of the evangelical people in Bolivia, and as a consequence, events, gatherings, prayer meetings and meetings of spiritual intercessions for our country will be organized in all cities and places where there are evangelical Christian churches and organizations," the statement added.
Like a number of other South American countries, Bolivia is predominantly Roman Catholic, though evangelical and Pentecostals make up around 8.1 percent of the population, according to 2012 estimates, with other Protestant Christians at 7.9 percent.
President Morales, who is a socialist, has stirred controversy on a number of occasions in the past, and officially declared Israel to be a "terrorist state" in July 2014 over the conflict with Islamist terror group Hamas in Gaza.
Morales' declaration on Israel imposed visa requirements on Israeli nationals when traveling to Bolivia, which were not in place previously.
Evangelicals and Catholics in Bolivia have united in the past over conservative issues, such as protesting in favor of the country preserving strong anti-abortion laws.
"Abortion is the cruelest crime of human beings, that's what makes it a crime, because it's the death of someone helpless," Ruth Montaño, a representative of Pro Familia Committee of the Evangelical Church in Bolivia, said back in 2013, following a major pro-life march.