Evangelicals Known for Power-Lust, Racism, Arrogance, Misogyny, Beth Moore Says; Is the Label Worth Fighting For?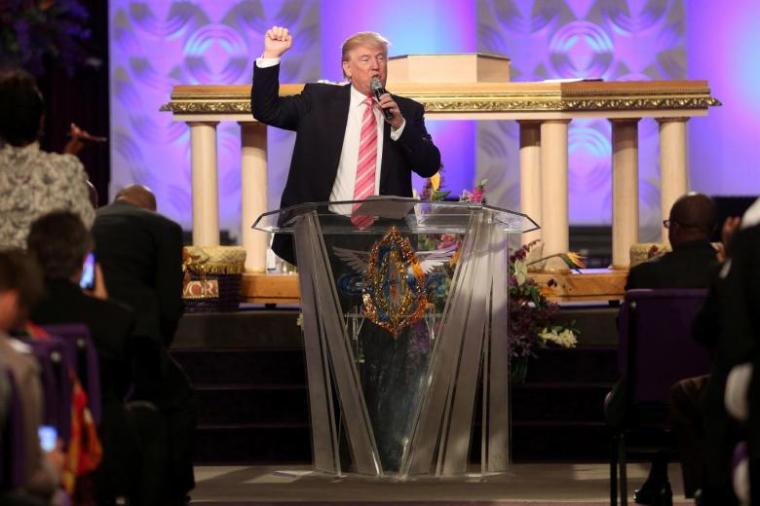 The reputation of evangelicalism has been overtaken by evil and is currently full of misogyny, "nauseating" lust for power, "appalling" racism, and "terrifying" arrogance, says Beth Moore.
A "fight" to reclaim gospel-centered evangelicalism is a fight worth having, Moore says, as other evangelical leaders are abandoning the evangelical label.
The popular speaker and teacher took to Twitter Monday to voice her intent to battle for the heart and soul of the evangelical Christian faith amid public chatter from prominent thinkers about whether evangelicalism and even the term "evangelical" can and should be salvaged. This heated conversation is occurring in light of the actions of some evangelicals in a bitterly divided culture and polarized political climate centering on President Donald Trump and Alabama Senate candidate Judge Roy Moore.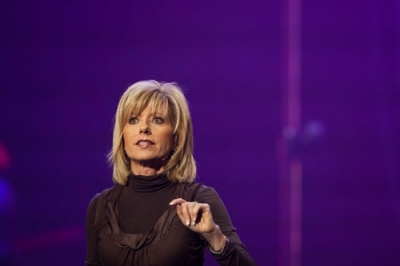 "Lots of us are peacemakers by nature but there are situations with which we cannot by conscience & conviction make peace. In marriage, parenting, friendship, leadership we learn that not all fights are bad fights. If I have to fight WITH you in order to fight FOR you, I'm willing," Moore tweeted Monday.
She asked in a subsequent post if evangelicalism — which she defined as the winning of souls through the power of Christ and belief in the truth and conformity to His ways — was worth fighting for. And if so, she pressed, "then we must be willing to fight WITH to fight for."
"You can do what you want but I'm not giving up without a fight. We've let evil overtake the entire reputation of Evangelicalism. The lust for power is nauseating. Racism, appalling. The arrogance, terrifying. The misogyny so far from Christlikeness, it can't be Christianity."
Peter Wehner, senior fellow at the Washington-based Ethics and Public Policy Center, opined in the New York Times Saturday that the he once regarded the Republican Party and the evangelical movement as imperfect vehicles for good that were worth defending, but no longer.
"I hoped the Trump era would be seen as an aberration and made less ugly by those who might have influence over the president. That hasn't happened. Rather than Republicans and people of faith checking his most unappealing sides, the president is dragging down virtually everyone within his orbit," he wrote.
The support many Republicans and white evangelicals are giving President Trump and Judge Moore have caused him to rethink his identification with both groups. An evangelical friend told him recently that he has ceased using the term "evangelical" to refer to himself since "the term is now so stained as to ruin my ability to be what evangelicalism was supposed to be." Others, too, he noted, are scrapping the term, like Princeton University's evangelical campus group; Princeton Evangelical Fellowship is now Princeton Christian Fellowship.
"Not because my attachment to conservatism and Christianity has weakened, but rather the opposite," Wehner said.
"I consider Mr. Trump's Republican Party to be a threat to conservatism, and I have concluded that the term evangelical — despite its rich history of proclaiming the "good news" of Christ to a broken world — has been so distorted that it is now undermining the Christian witness."
The tension within evangelicalism, including over the word "evangelical" as an identity marker has manifested in recent research data.
A November LifeWay survey of 1,000 American adults on evangelical beliefs and identity revealed that among the respondents who self-identified as evangelical and born-again, only 45 percent were categorized as having distinctly evangelical beliefs, according to Lifeway's definition based on key Christian tenets. The study also discovered an interesting gap between self-identification and actual beliefs.
Among those who responded that they would identify as evangelical if not for the current political connotation associated with the term, only 43 percent were categorized as having evangelical beliefs. Approximately 69 percent of respondents who do hold core evangelical beliefs actually identify as evangelical, meaning that around 30 percent hold evangelical beliefs but do not call themselves "evangelical."
The latest iterations of disgust from public evangelicals come on the heels of commentary by other thoughtful writers who have observed the widening intergenerational chasm within evangelical congregations.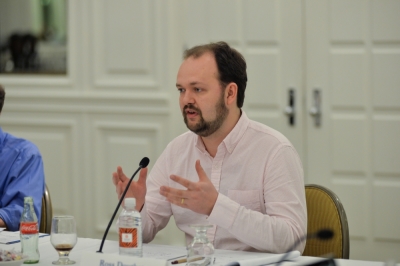 In a Nov. 25 New York Times column titled "Is There An Evangelical Crisis," Ross Douthat, a Catholic, noted that recent political tumbles have caused many younger evangelicals to feel alienated and betrayed by their older leaders, and suggested that despite evangelical resilience, a "crackup" appears to be on the horizon.
"In this scenario the label [evangelical] itself would become contested, with the kind of winsome and multiethnic evangelicalism envisioned by the anti-Trump Southern Baptist Russell Moore pitted against the nationalist evangelicalism of a Jerry Falwell Jr. or Robert Jeffress, and churches along the fault line internally embattled and dividing," he wrote.
A more pessimistic possibility, Douthat believes, is that the evangelical label won't be contested and American evangelicals will be defined by the cultural evangelicalism seen among Trump's most enthusiastic supporters. 
"But it's also possible that evangelical intellectuals and writers, and their friends in other Christian traditions, have overestimated how much a serious theology has ever mattered to evangelicalism's sociological success."
The Trump-era crisis of the evangelical mind, then, may be "confined to theologians and academics and pundits and a few outlier congregations — and that it is this group, not the cultural Christians who voted enthusiastically for Trump, who represent the real evangelical penumbra, which could float away and leave evangelicalism less intellectual, more partisan, more racially segregated."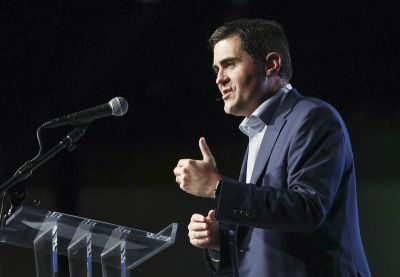 Such a change would not alter evangelicalism as a cultural phenomenon. And it is precisely that cultural phenomenon that irritates leaders like Russell Moore, president of the Ethics & Religious Liberty Commission, the policy arm of the Southern Baptist Convention. Moore has often used his platform to speak out against American civil religion as a nefarious force to be resisted, one fundamentally at odds with evangelical Christianity.
"American evangelicalism is old and sick and weak, and doesn't even know it," Moore wrote in a post on his website Monday upon seeing a photo of a bumper sticker indicative of the American politics-infused cultural Christianity which read: "If Jesus Had a Gun, He'd Still Be Alive Today."
"We are bored by what the Bible reveals as mysterious and glorious, and red-in-the-face about what hardly matters in the broad sweep of eternity. We clamor for the kind of power the world can recognize while ignoring the very power of God that comes through Christ and him crucified. We've traded in the Sermon on the Mount for slogans on our cars. We've exchanged Christ the King for Christ the meme."
He concluded: "And through it all, we demonstrate what we care about — the same power and self-leverage this age already values."