Evangelist Craig Fasler Says Police Booted Him From Gym After 'Atheist' Complained About Him Praying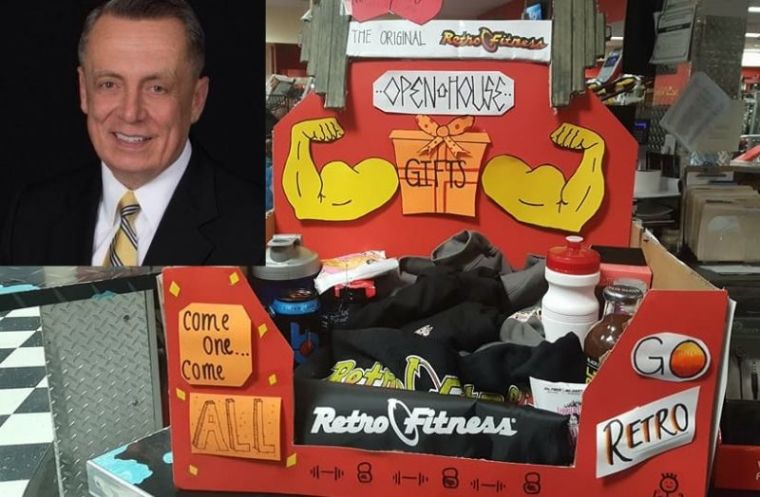 Craig Fasler, senior equipping evangelist at Christian Equippers International which has been providing "material and seminars to equip Christians to fulfill the Great Commission" since 1983, claims he was booted from a gym by local police in New Jersey after "a self-proclaimed atheist" complained about him praying for a man who was in pain.
According to a report by Tap into Stafford-LBI, Fasler was at the Retro Fitness gym on East Bay Avenue in Manahawkin on March 21 around 10:30 a.m. when he noticed another male club member in pain inside the locker room.
Fasler said after the man told him he was experiencing back and knee pain, he offered to pray for him.
"Would it be all right if I prayed for you because Jesus will heal you right now?" Fasler reportedly asked.
The man accepted the offer and told Fasler the pain he was experiencing subsided at the end of his prayer.
Another man who saw the healing inside the gym soon struck up a conversation with Fasler who used the opportunity to witness.
Fasler later saw the man who got healing talking with a woman at a counter at the gym and he encouraged him to tell the woman "about Jesus removing the pain from his back and knee."
When a female gym employee who was working behind the counter overheard the discussion, however, she allegedly told Fasler "you are not allowed to speak about religion here. I am an atheist and you are not allowed to talk about religion and mention the name Jesus in here."
The employee later called the Stafford Township Police who escorted him out of the gym.
"I don't get it, there is a guy who had a sore back and knee. I asked him if he would allow me to pray for him. He said yes. I pray for him and he has no more pain. I thought that was a good thing?" Fasler reportedly told the officer after he was removed from the gym.
Fasler later backed up the claims in the report in a post on his Facebook page.
"As you may know, after praying and seeing a man healed yesterday at Retro Fitness, and saying the name Jesus, an employee, a self-proclaimed atheist, called police to escort me out the door," he wrote.
Days later, however, the gym disputed Fasler's account of what happened with a statement of their own.
"Due to the nature of this incident, which we ourselves as well as many of you consider very serious, we wanted to do our due diligence and gather as many facts and statements from members who witnessed the incident, so as to not say anything we believe to be untrue or inaccurate," the gym's management explained.
"As a gym/health club, we consider ourselves a business of personal health and mental and spiritual well-being. Although not technically a "house of prayer" any member, guest or employee who feels a moment of prayer, meditation or reflection is necessary or beneficial to their well-being, is not only welcome, but encouraged to do so," the statement continued.
The gym's management charged that Fasler was making guests uncomfortable by offering to touch them in order to effect healings.
"Mr. Fasler, after several unsolicited advances upon members of offers to be touched, so as to be ' healed' or to join in prayer, was informed they did not wish to do so at that time. Members again had to inform Mr. Fasler they did not wish to be touched, prayed for or healed, and that they simply wished to continue their workout and to be left alone," the statement said.
It was only after Fasler refused to respect other club members, the statement said, local police were called.
"He was making several members feel uncomfortable. He was asked to stop by the employee, he replied he would not stop. He was then informed if he did not stop, he would be asked to leave. He replied he would not leave. It was at this time our employee felt she had no other option but to call local authorities and let them handle the situation as they deemed necessary," the report said.
The gym further denied anyone used the word atheist.