'Everybody Has the Right to Be a Bigot, Everybody Has the Right to Be Racist;' Former Marine to Hold Prophet Muhammad Cartoon Contest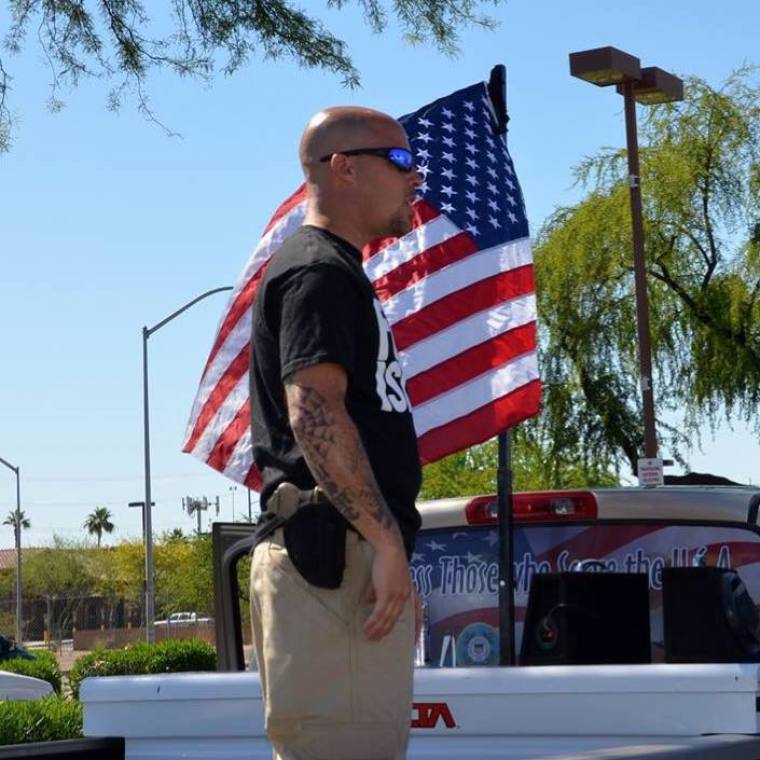 Less than a month after two gunmen opened fire at a Muhammad cartoon drawing contest in Garland, Texas, a former U.S. Marine has planned to hold a similar event as part of an anti-Islamic protest in front of a Phoenix, Arizona, mosque.
Hundreds are expected to attend Friday's "Freedom of Speech Rally Round II," which has been organized by self-proclaimed patriot and atheist, Jon Ritzheimer, and both the FBI and Phoenix police are said to be aware of the controversial event.
Ritzheimer said the anti-Islam event is in response to the "Muhammad Art Exhibit and Cartoon Contest," which left two gunmen dead and another man injured on May 3.
"ROUND 2!!!!!!! This will be a PEACEFUL protest in front of the Islamic Community Center in Phoenix AZ," Ritzheimer wrote on Facebook. "This is in response to the recent attack in Texas where 2 armed terrorist, with ties to ISIS, attempted Jihad. Everyone is encouraged to bring American Flags and any message that you would like to send to the known acquaintances of the 2 gunmen."
He also told KPNX that "I don't condone any threats being made to the mosque."
The event will feature caricatures of the Muslim prophet Muhammad and other controversial sketches that are known to offend some Muslims. It is set to take place outside the Islamic Community Center just as evening prayer service begins.
This will be Ritzheimer's third anti-Islam protest since the Garland shooting; his supporters often wear offensive T-shirts and their chants denounce Islam. He believes that Islam promotes violence and terrorism and therefore feels obligated to share what he says is the "truth" about the religion.
"I want this to be about pushing out the truth about Islam," said Ritzheimer. "I've read the Quran three times ... the ones flying the planes into the tower, those are Muslims following the book as it is written."
A local Muslim leader has urged worshippers not to engage and to attend prayer service normally.
"We're going to tell our members what we told them before, not to engage them," said Usama Shami, president of the community center. "(The protesters) are not looking for an intellectual conversation. They are looking to stir up controversy. We are not going to be a part of it. … Everybody has the right to be a bigot. Everybody has the right to be racist."
Earlier this month, two suspects identified as Elton Simpson, 31, and Nadir Soofi, 34, both Muslims from Phoenix, Arizona, were killed by police after opening fire outside the Curtis Culwell Center just as the "Muhammad Art Exhibit and Cartoon Contest" was set to wrap up. Bruce Joiner, a retired Rowlett police officer who was working the event as an unarmed security guard, was wounded during the attack.
The event was organized by activist Pamela Geller, who is president of the American Freedom Defense Initiative and author of The Post-American Presidency: The Obama Administration's War on America. She previously described the event as a celebration of free speech.
The Islamic State of Iraq and Syria, commonly known as ISIS, previously claimed responsibility for the May 3 attack.
The Islamic Community Center of Phoenix could not be reached for comment.