Ex-LGBT Men, Women Say 'Boy Erased' Film Is 'Inaccurate,' Frames Christianity Unfairly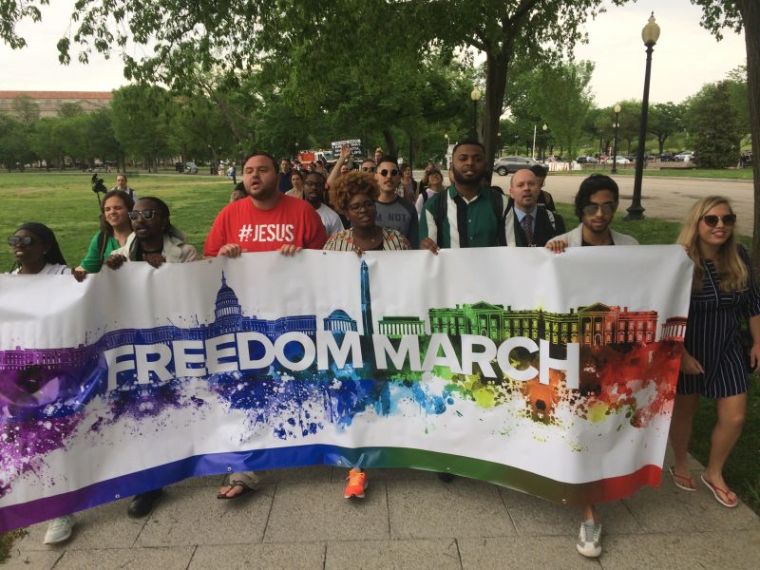 Former LGBT-identified persons say God is moving in remarkable ways in the midst of cultural confusion surrounding sexuality and the misinformation pushed in films like "Boy Erased." 
"Boy Erased" is a coming-of-age drama based on Garrard Conley's 2016 memoir which traces the journey of a boy whose Baptist parents force him to participate in what is often derisively called "gay conversion therapy." Hopeless and trapped in sexual feelings he cannot escape, the boy seeks to force himself into a different sexual experience and underwent horrific treatments while in this particular program. The motion picture, which is now showing in theaters nationwide, features A-list Oscar-winning actors Nicole Kidman and Russell Crowe.
Some say there the film's central message is misleading and frames the Christian faith unfairly, particularly regarding human sexuality.
"[W]e don't think we've seen all that God offers for people questioning their sexuality. And we don't believe that Hollywood's representation of Christian faith is accurate," explained Ken Williams and Elizabeth Woning — both of whom are former homosexuals and are featured in the recent book #Changed — of the Redding, California-based Equipped to Love in an essay on their website about the movie.
But to address this, a new model and approach to ministry is needed, they say, one that embraces and is not afraid of the process, which can be messy.
"We don't have everything figured out, but we do know the craziness of blame and accusation needs to stop. We are resolved to walk humbly together, celebrating Jesus and His love, and pursuing all God has for us. We expect God to do incredible things."
"The elephant in the room is change in one's sexual orientation. Since Scripture so clearly addresses sex, ordaining that sex take place only in marriage between a man and a woman, why wouldn't we expect God to shape our sexuality? He's obviously very concerned about it."
Williams added in comments emailed to CP Thursday that he's grateful to know that a former director of an ex-gay ministry — where in the movie it's depicted that the brutal therapies are shown to have occurred — has said that such practices did not actually happen.
"Fortunately, there are many life-giving and client-directed options today for personal ministry and counseling for those desiring to leave homosexuality. We just need to protect the rights of those who identify as LGBTQ to get whatever counseling they personally desire," Williams said.
Gabriel Pagan, 25, who's a staff pastor at Love Revolution Church in Columbus, Georgia, concurs, telling The Christian Post in an interview Thursday that when he left homosexuality six years ago, the most difficult thing was not "leaving" per se but "facing the invitation to trust and be vulnerable again."
"I was addicted to gay pornography and I had enough of random [sexual] encounters that I wasn't happy," Pagan recounted, noting that he was on the path to suicide if something did not change.
"When I met Jesus it was through encounters of His manifest presence, visions, and prophetic words. The main thing He focused on was showing me how I was loved. He would remind me that I wasn't disgusting or dirty like I believed I was, and wouldn't really focus on sexuality but my heart. I believe that's because we both equally wanted something different and I took Him up in the offer of a new life."
And despite oft-repeated narratives in mainstream media and culture about the church being a toxic place for people struggling with their sexuality, Pagan believes many are changing in how they approach the issue. Many congregations are realizing that it's not just "sensitive, rejected, or creative people" who experience same-sex attractions.
"It's a lure into a life that's dead and is willing to take anyone. More people than I can imagine have dealt with it and it's not glamorous," he said.
"With it being as widespread and as close to home as it is, I believe it's opened [Christians] up to our need for the power of God, love, and prayer instead of our moralistic models of 'don't do this and don't do that.'"
Pagan and approximately 20 others will be testifying in Pershing Square in Los Angeles this weekend at an event called Freedom March, where men and women who once identified as gay, lesbian and transgender share how Jesus transformed their lives.
"We need to find the gold in the individual. Not set the standard of relationship and how close we are willing to be by their sexual brokenness as if that is the extent of what they bring to the table. They've been identified by sex long enough they need to become sons and daughters of a family."
He added: "What I see when I look at 'Boy Erased' is a label put on two different communities trying to walk our truth in the midst of pain."
"It is divisive and doesn't seek the heart of both communities equally. The Church, and by church I mean real disciples and followers of Jesus Christ through the Word by the Holy Spirit, loves the broken. "
The film is incomplete, Pagan believes, and it's going to "cause more of a bad taste in the mouths of both the Christian and LBGT communities because it doesn't bring us to a place of connection. It mentions a wound but no place for reconciliation."