'Exodus: Gods and Kings' Boycott Over White Cast Gains Steam, Ridley Scott Tells Critics 'Get a Life'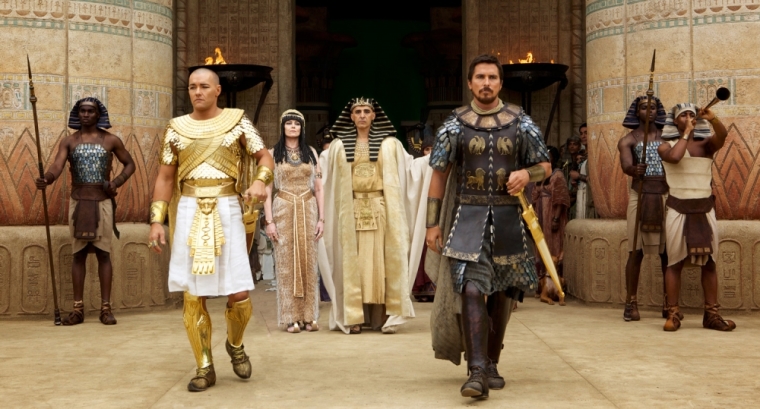 Ridley Scott responded to the growing number of critics who've pledged to boycott his latest film "Exodus: Gods and Kings" over its mostly white cast.
The acclaimed director has come under fire for casting white actors, including Christian Bale, Joel Edgerton and Aaron Paul in title roles of the biblical epic, which takes place in Egypt. Despite the outcry, Scott dismissed the controversy and the boycott against his film.
"I say, 'Get a life,'" the director told The Associated Press.
Scott went on to explain that he assembled the "best possible cast … on a budget of this scale."
"Exodus: Gods and Kings" has an estimated budget of $140 million. Oscar Award-winning Bale, who portrays Moses in the film, also sounded off on the casting controversy, defending his director.
"He's been incredibly honest in getting a large, big-budget film like this made," the actor said, according to AP.
There has been long debate about what ancient Egyptians looked like, and Bale touched on that, saying, "No doubt it would have been a melting pot between Europe and the Middle East and North Africa."
However, the actor hinted that Scott's casting was the direct result of the business element in Hollywood.
"I don't think fingers should be pointed, but we should all look at ourselves and say, 'Are we supporting wonderful actors in films by North Africans and Middle Eastern filmmakers and actors,' because there are some fantastic actors out there," he said. "If people start supporting those films more and more, then financiers in the market will follow. The audience has to show financiers that they will be there, and [then] they could make a large budget film."
Meanwhile, a Care2 petition accusing Scott of racist casting has accumulated over 23,000 signatures and urges Scott to be more accurate and racially sensitive in future films. The petition also alleges that nearly all of the Egyptian villains and servants are played by black actors in "Exodus: Gods and Kings," and thousands of moviegoers are boycotting the film.
"Exodus: Gods and Kings" opens in theaters everywhere on Dec. 12. Watch the trailer below.