Exorcisms, Demonic Possession Rising in Philippines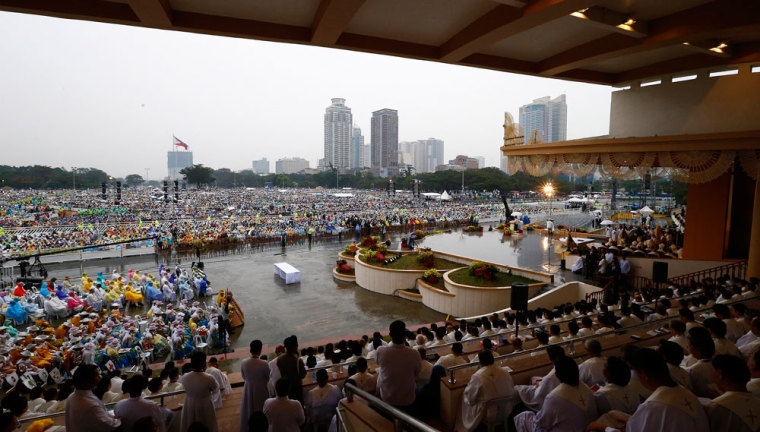 The Archdiocese of Manila has reportedly been forced to start recruiting new priests to deal with a "three-fold" increase in exorcism requests and reported demonic possessions in the Philippines.
"These days we have around 80 to 100 cases at any given time," Father Jose Francisco "Jocis" Syquia, chief exorcist at the Archdiocese of Manila Office of Exorcism, shared with Catholic News Service.
Syquia revealed that the Catholic Church is struggling to keep up with all the exorcism requests, and many dioceses do not have in-house exorcists. He added that this is forcing some Christians to seek out "healers and occult practitioners," which according to the chief exorcist only attracts more demons.
The priest suggested that one reason for the growth in exorcism requests is because more people are finding out about the exorcism office, due to the popular national radio program "Light in the Darkness."
The office has asked for the Catholic Bishops' Conference of the Philippines to make sure there is at least one priest capable of performing exorcisms in each of the country's 86 dioceses.
Dominican Father Winston Cabading, secretary-general of the University of Santo Tomas in Manila, added that there are concerns with how some priests might be performing exorcisms.
"Because if you have more exorcists, then each exorcist would have his own way of doing things," Cabading said. "And this is the reason why Father Jocis and I and the AMOE exorcists are of the opinion that we should have a unified way of how we handle things."
Roman Catholic Church leader Pope Francis has warned in past speeches that satanism is on the rise in the world, and has praised exorcists for combating "the devil's works."
In October 2014 he told the International Association of Exorcists at a conference in Rome that exorcists needed to show "the love and welcome of the Church for those possessed by evil."
The pope added that priests can demonstrate that "the Church welcomes those suffering from the devil's works."
Walter Cascioli, a psychiatrist and the spokesman for the association, said that the struggle against evil in society is becoming "more of an emergency," and blamed books, television series and horror films for creating temptations.
"Certainly, the number of people who are turning to these practices, which are damaging psychologically, spiritually and morally, is constantly growing. This worries us a great deal because we have seen an increase in extraordinary demonic activity, in particular diabolical possessions," Cascioli said back then, according to The Telegraph.
The Philippines remains one of the most predominately Catholic countries in the world. Pew Research Center said back in 2011 that 93 percent of the country's total population of 93.3 million identifies as Christian, and 81 percent of those Christians are Catholics.