Exposure: The Naked Truth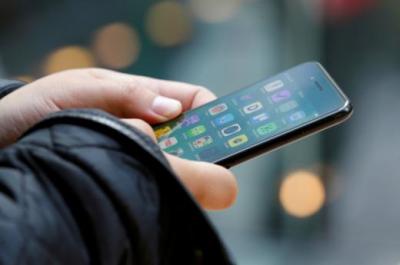 One of the most cherished memories I have of raising two daughters was of them running around the house without clothes, naked and free. My three-year-old daughter had gotten up from her nap and decided to strip down and then found her dad's cowboy boots that swallowed her tiny legs as she tried to walk around exposed.
When did we lose that kind of innocence and trust?
Unfortunately, innocence is being lost quickly today, and in our culture of instant exposure to everything, anyone can shatter it. The average age for exposure to pornography on the internet in America is nine years of age and it's not the pornography I grew up with – even in Las Vegas, a hotbed of sexual abuse. Exposure today is violent and visually perverse and we can never un-see what has been seen — especially as a child.
Sexual abuse isn't the only thing that steals innocence today. The world has been exposed to thousands of irreversible disruptions from the beginning of the cosmos, but the disruption of technology has been the ultimate accelerant. With each device introduced — from the printing press, the telegraph, telephone, television, computer, Internet and the biggest accelerant yet, the smartphone in 2007, each has brought more exposure. Technological advancement isn't stopping either. Artificial intelligence and virtual reality are nipping at our heels, and these and other new ways to disrupt lives will and already are being used for good and evil.
As data and information grow, wisdom has lagged behind. We applauded the printing press which brought the Bible to the common man, but it eventually brought us pornographic images on a grand scale. Today smartphones can deliver scriptures to us but they also deliver violent sexual images faster than ever.
What has the smartphone done to us in little more than 10 years of existence?
The smartphone is not just a method of communicating, it's also a device of exposure. Smartphones give us free access to nearly every desire. Social media with our endless selfies, YouTube with instant video exposure, and internet accessibility puts anything and everything at our fingertips at lightning speed. It's affecting personal relationships, families, lifestyles, and even changing the physical structure of our brains as neurological research is now revealing.
The pressure to be perfect is causing us to be isolated. The iGen generation today are preferring to be left alone and are turning away from physical relationships. Huge numbers are now avoiding proms, social events, and long term marriage relationships. Loneliness and depression (according to the Center for Disease Control) is at an all-time high and growing. Young adults prefer to have less risky virtual social media friends. The image and illusion of perfection is tough to keep up with in reality so protecting oneself by withdrawing helps fend off the guilt and shame of exposure.
How can we survive this all-consuming culture — and more importantly — teach the next generation how to do so?
I don't have all the answers but I do believe that I've found a way through the mess. Storing up protection for our soul is essential. Our physical shell of a body will never reach perfection and our mind will never be fully satisfied. Both will come crashing down one day, but our soul, as promised by God, will live on. Our ultimate defense is to surrender and expose ourselves to God and to build reserves in Him through Bible reading, prayer, and disciplined daily choices that bring eternal value. The Church fathers called it "Spiritual Formation." Biblical engagement, followed by love and caring for others, and then finally sharing the eternal truths of God through our actions will never fail. These choices have consistently brought positive direction to my life.
It sounds crazy simple, but God's promise in Matthew 6:33 is that when we seek Him first, all will be added to our life. Lasting relationships, discernment in daily life, career choices, wisdom when disease and disasters occur, and contentment (peace that passes all understanding) - each earthly issue we're exposed to God has provided answers to in scripture. We'll never be immune to life's challenges but we can endure life when our hearts and minds stay focused on God. His redemptive plan to save us was set forth when Jesus sacrificed His life on the cross.
If you want to fully embrace this world with its endless havoc, disruptions, abuses, and disasters you have to know Jesus fully. Expose yourself to Him. Not just know His name but fully expose your naked self to Him and engage consistently in Bible reading and prayer. God's boots are made for walkin' so step into them like my daughter did with her dad's cowboy boots and try them on. Let God be the lamp to your path that leads you to freedom and let His beauty set you free.
What issues are you facing today that you need to reveal to God? (Guess what? He knows about them already.) Consistently stand before Him and find His ultimate joy and freedom.