'Extraordinary' Actress Says 'Marriage Is a Ministry,' Couples Must Serve It Well (Interview)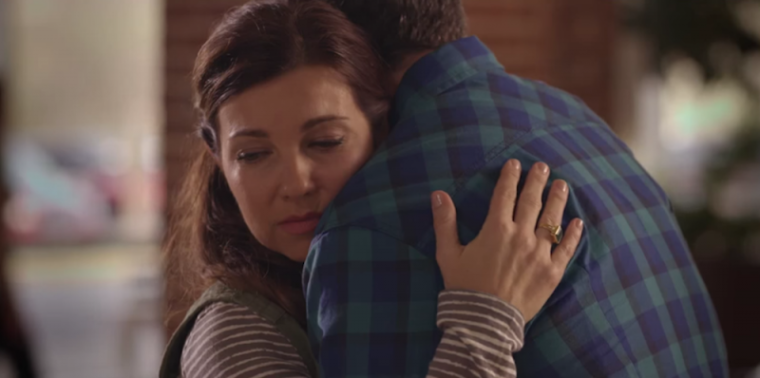 Shari Rigby, lead actress of the feature film "Extraordinary," says married couples should be the best examples of long term commitment, describing marriage as a ministry to one another.
For the first time in cinematic history, a film made by a university students will be released in theaters nationwide. For one night only on Sept 7, Fathom events will showcase "Extraordinary." The movie was created by the department of Cinematic Arts at Liberty University and is based on the real-life events of marathon runner David Horton.
According to the film's synopsis, "Extraordinary" tells the story of "ultra-marathon runner and college professor David Horton, his wife, Nancy, and their attempt to finish their marriage race well. Although proud of his incredible athletic accomplishments and the impact he has on his students, David's family continuously pays a high price for his years of competitive running. Following his open-heart surgery and irreparable damage to his knees, Nancy is ready for Dave to hang up his racing shoes for good and focus his boundless energy on their family. Instead, feeling called by God to 'inspire people one last time,' Dave sets off for a 2,900-mile race across America."
"Extraordinary" stars Shari Rigby ("October Baby"), Kirk Cameron ("Fireproof"), and Karen Abercrombie ("War Room"), among others. The faith-based film will tackle the importance of family with a strong emphasis on marriage.
"Marriage is tough but it is one of the most beautiful gifts that one can receive in his or her life," Rigby told The Christian Post when asked about the importance of marriage. "The definition of perseverance is, 'steadfastness in doing something despite difficulty or delay in achieving success.'"
Rigby has been married for 20 years and explained that she views marriage as a sacred service to God and her spouse.
"Marriage is a ministry and we must continue to finish our course and ministry well. By running the marriage race, we show the unbelieving world we are not quitters but doers with persistence, tenacity, determination, and staying power, while encouraging the believers with transparency and hope for successful marriages that can and will last a lifetime," she said.
Following the one-night screening of the film, Fathom Events will host a panel discussion which will include the filmmakers of "Extraordinary," along with the stars of the film and marriage experts who will discuss the importance of maintaining a healthy relationship, along with practical ways to improve one's marriage.
"'Extraordinary' will encourage couples to go the distance in their marriages and is a wonderful opportunity to start a dialogue about honoring your family, persevering, and finishing well," Liberty University President Jerry Falwell added in a statement shared with The Christian Post. "Daily, we challenge our students and faculty to engage the world through Christian media and 'Extraordinary' does that in a big way. This movie truly is a labor of love for Liberty University's film school."
Tickets for "Extraordinary" can be purchased online here.