33-Y-O Yvonne Orji of HBO's 'Insecure' Is Saving Herself for Marriage to Make God Proud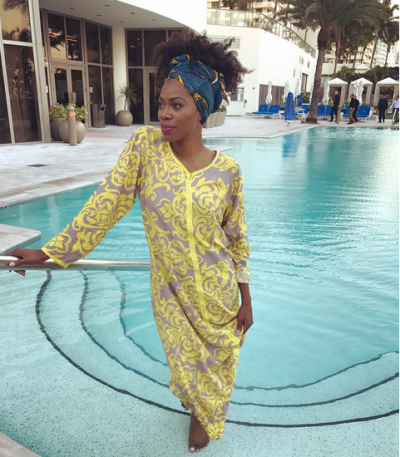 Actress Yvonne Orji who plays the character Molly on the HBO series "Insecure" recently revealed that she's still a virgin and is saving herself for marriage.
In an interview with People magazine, the 33-year-old Nigerian-born actress revealed that she's a virgin and wanted to share that with others because she's "grounded" in who she is.
"Before any of [the fame] happened, I sat down with myself and with God and thought, when I make it, how do you want me to represent You while I'm here?" she asked before answering her own question. "It was like, OK, I know why I'm here. It's to make you proud."
Orji said she enjoys telling others about her decision.
"People ask about it because they're curious, or they may not understand," she continued. "How will they ever understand if I don't talk about it? I can inform your curiosity, as opposed to everyone being in the dark and just sort of creating their own narrative about it."
In the interview, the HBO star also opened up about being bullied in America as an immigrant with a thick accent, graduating with a master's degree in public health from George Washington University, and how she shocked her family by announcing that she was moving to New York City to join the entertainment industry.
At a TEDx event in March, Orji said she thought she would get married and lose her virginity at age 18. She expressed that her enthusiasm for loosing her virginity was diminished by her friends' low expectations of sex. While in college she said she was "bamboozled by Jesus" and that led her to continue waiting.
Orji isn't the only actor in Hollywood who's talked about keeping their bed undefiled. Seattle Seahawks quarterback Russell Wilson also said that he and his wife, Ciara Harris Wilson, waited to have sex until they wed.
Wilson was ridiculed by many in the secular media in 2015 when he told the congregation at Rock Church in San Diego, California, that he and Ciara agreed to abstain from sex. "We're not going to be perfect, by any means. But He's anointed both of us and He's calling for us to do something special."
Actress Meagan Good also followed the biblical ordinance of intimacy by waiting until her marriage to Pastor DeVon Franklin before having sex.  Actor Kirk Cameron has also been vocal about keeping his relationship pure until marriage.