Singer Colton Dixon and Wife Celebrate Waiting Until Marriage for Sex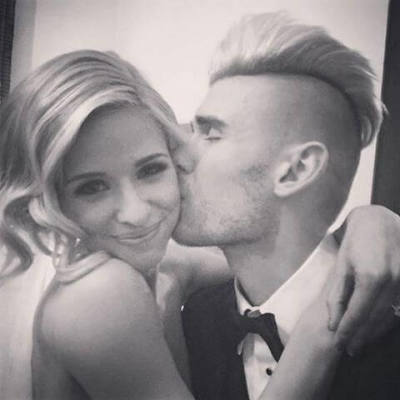 Season 11's "American Idol" finalist Colton Dixon married his longtime girlfriend Annie Coggeshall at the top of the year and is now celebrating God's blessing on their marriage after waiting until their wedding night to be intimate.
Dixon, 24, proposed to Coggeshall, 27, at Disney World in Florida last September and the happy couple married on Jan. 8 in Nashville, Tennessee. In a recent interview after returning from their honeymoon bliss in Tahiti, the Christian rocker talked about how different it is for them traveling together now that they are married.
"It was kind of strange: we checked into the room and realized, 'We actually get to go to sleep side by side! This is so cool!'" Colton told People. "Anywhere we've traveled before, we've always gotten two hotel rooms. We wanted to remain pure in that area."
The Nashville resident admittedly said that waiting to have sex until marriage was not easy but maintained that he believes that is the way God intended it to be.
"It was not easy!" he continued. "But I believe sex was designed for marriage and I knew it would be more meaningful to wait. That was something I grew up thinking and feeling, and I believe the Bible backs it up as well."
Coggeshall agreed with her husband and added, "It wasn't because someone was telling me this is what you should do. Deep down in my heart it felt like it was the right thing. And we're really glad we did. We know God's hand is on our marriage."
Dixon and his new bride are not the only ones to keep their bed undefiled. Seattle Seahawks quarterback Russell Wilson has also stated that he and his girlfriend, singer Ciara Harris, won't be having sex unless or until they are wed.
Wilson was ridiculed by many in the secular media after he stated at Rock Church in San Diego, California, that he and Ciara agreed to abstain from sex. "We're not going to be perfect, by any means. But He's anointed both of us and He's calling for us to do something special."
Actress Meagan Good also followed the biblical ordinance of intimacy by waiting until her marriage to DeVon Franklin before having sex. TV star Tamera Mowry-Housley from the hit shows "Sister Sister" and "Tia & Tamera" hung in there three years until her wedding day as well. In addition, famous Christian actor Kirk Cameron is also vocal about keeping his relationship pure until marriage.