Facebook Continues Censorship of 'Warriors for Christ' Page, Pastor Says
Social Media Giant Says It Did Not Remove Pastor's Videos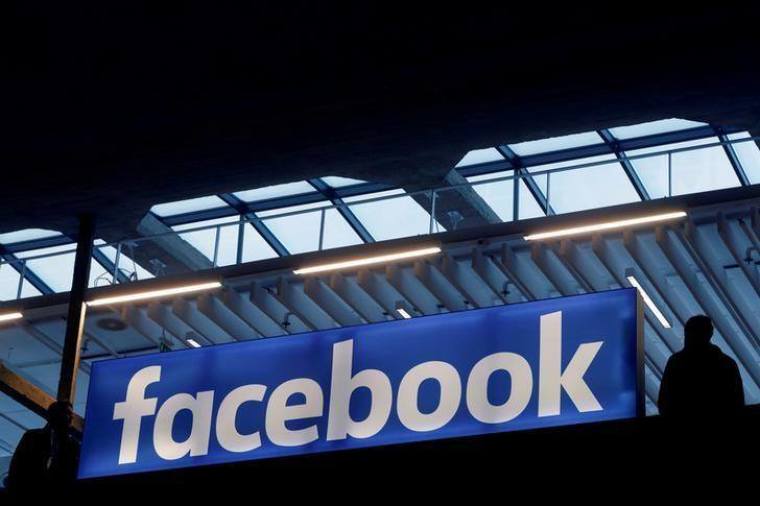 The founder of an online Christian ministry says Facebook is censoring his live videos for being critical of same-sex marriage, but the social media giant says it doesn't know why his videos are expiring.
Pastor Rich Penkoski, who runs the Facebook page "Warriors for Christ" and has made enemies in the LGBT community for voicing his strong opposition to the LGBT agenda, has voiced his concerns with Facebook officials about the consistent removal of his live videos.
Penkoski told The Christian Post on Friday that about two-thirds of his live videos in the last couple of months — specifically videos where he criticizes same-sex marriage and transgender issues — have not stayed published on the Facebook page. 
In the last two weeks, Penkoski said he's had just one live video stay published after he was done recording.
The issues with the videos come just months after Facebook took down the original "Warriors for Christ" page that had over 200,000 followers on grounds that it had violated Facebook's policy on hate speech and bullying too many times.
Facebook also took down the Warriors for Christ youth page, its Australia-based page and its backup page. After those three pages were restored by Facebook later that month, Penkoski converted the Warrior's for Christ youth page into the ministry's new main page. That account has grown from just a couple of thousand followers in January to over 58,000 today.
But Penkoski said that he still had an issue getting many of his videos to stay posted and has spoken with Facebook's policy team at least twice over the course of the last five months about the situation.
"If I make any mention of same-sex marriage, anything, even it if is just a tiny little blurb ... that video will be removed," Penkoski asserted.
During the first phone call with Facebook over four months ago — when the problems with his videos weren't as severe as they are today — Penkoski said he was told that his videos might have been removed because of a "glitch." He brought to Facebook's attention a couple different videos that had expired.
"We asked how could that possibly be a glitch? Only those videos with that mention are getting removed," Penkoski told CP. "All the other videos stay up except for that one."
A Facebook spokesperson told CP on Friday that after a review, it was determined that there was no glitch in the system and that the videos Penkoski brought to Facebook's attention did not violate Facebook's community standards. If they had, she said, Penkoski would have received a notification telling him why his video was removed.
Penkoski said that in a second phone call with the Facebook officials about a month-and-a-half ago, he was told that his videos might be removed after he's finished recording because he had accidentally changed the settings so that the live videos expire after they are recorded.
However, Penkoski didn't buy that line of reasoning because has not changed his video settings in over a year.
"I told him that was a lie," he said.
The Facebook spokesperson told CP that there could be technical issues at play.
"We have taken a lot of time to go back to our teams to make sure that there isn't an issue on our end. We haven't been removing videos that he's raised to us. They haven't broken our standards," the spokesperson explained. "The ones that our team has investigated, we haven't removed them for breaking our standards.
"We tried to make sure on the back end that there wasn't any technical issues," she continued. "We've asked questions around whether he also uses other additional technology to use for his uploading. That is for something for him to speak to. We have worked hard to make sure there was nothing on our end that would prompt the videos to be removed for a reason we didn't know."
Penkoski said that he has contacted ChurchStreaming.tv, which he uses to deliver his live videos to Facebook and YouTube simultaneously, and the company did not find any issues.
"They have run tests. I have run tests. You have to have a minimum of 10 megabytes upload speed to work. I am at 15. Everything works perfect and runs fine on their end," Penkoski said. "It delivers the video to YouTube as well as to Twitter and all that other stuff and syndicated without any issues. It is only Facebook we have any issues with."
Although the Facebook spokesperson said the company had not found the videos that Penkoski mentioned in their phone calls to be in violation of their policies, she did offer a clarification on Facebook's community standards.
The policy prevents direct attacks on particular type of individuals or groups based on their "race, ethnicity, national origin, religious affiliation, sexual orientation, caste, sex, gender, gender identity, and serious disease or disability."
"You can have conversations around what is the concept," the spokesperson explained. "But where we draw the line is what we consider an attack on someone for that being an attribute of theirs."
"You can be critical of U.S. or America," she continued. "What you cannot do is attack someone because they are American."
Penkoski said that he was previously told on one of the phone calls that he can say things like, "homosexuality is a sin" but can't say something like "a homosexual is a sinner."
Penkoski said he is cognizant of that policy and has avoided using questionable and derogatory language.
"I'll say things like, 'We have the LGBT community running around and suing people,'" He said. "Things like that I will say. That is not the focus of a lot of videos any more. We will bring it up when it comes to issues such as the Methodist Church endorsing a transgender woman. But never more than just an illustration of what the church is accepting today versus what they did 2,000 years ago."
The spokesperson said that the way Facebook enforces its community standards is it will take complaints from users and review them to see if the actual content violates community standards.
"If it doesn't actually break those standards, we leave it up. If it does, we take it down," she said.
Penkoski believes that Facebook employees are monitoring his videos and making sure they are expired after he's done recording. However, the Facebook spokesperson shot down that claim.
"That is not the way our teams work and that is not the way our enforcing of our community standards work," she said. "I think to the larger point with an issue like this with live video, we have looked into this and would want to continue to look into this because we don't want people having unreliable experiences with live video. This would be a problem if anyone brought it to our attention."
"We do really appreciate him bringing this to our attention and we will continue to see if there is something else that we should be looking into on our end," the spokesperson added. "If this is an experience that someone is having, it is not something that we would want as a business to be happening. We don't want people on Facebook to be having unreliable experience like this."
Facebook has received criticism over the last few years for what many describe as censorship of Christian conservatives and others who object to same-sex marriage or other LGBT agenda issues.
Most recently, Robert Gagnon, a respected theological writer and former associate professor of the New Testament at the Pittsburgh Theological Seminary, was temporarily blocked by Facebook for posting concerns about the Revoice conference.
The Warriors for Christ original Facebook page, which was unpublished in January, will not be republished. The spokesperson explained that the original page had been flagged too many times for violating Facebook's community standards.
"When we unpublish a page like we did in that case, it is based on repeated violations of our community standards. In cases like that, whenever we remove something from a page for breaking these standards, we send the person a note explaining that is why we did it with the hope that they can understand where we draw our policies and where we draw our lines so that they can avoid additional punitive measures."
Penkoski contests that his page was suspended so many times over questionable reasons.
"Facebook banned me for using pictures of angels. Facebook banned me of using my own [trademarked] name," he explained. "They banned me for sharing a Fox News article. I don't think it is really fair to say I have been banned too many times to get my page back when you have banned me for things like that."
In May, it was reported that Facebook will have an external group that includes a former Republican member of Congress investigate whether the social media platform has an anti-conservative bias.