Facebook Page Calls Jesus a 'Bastard,' Virgin Mary a 'Whore,' Says She 'Should Have Aborted' Christ and Facebook Says It's OK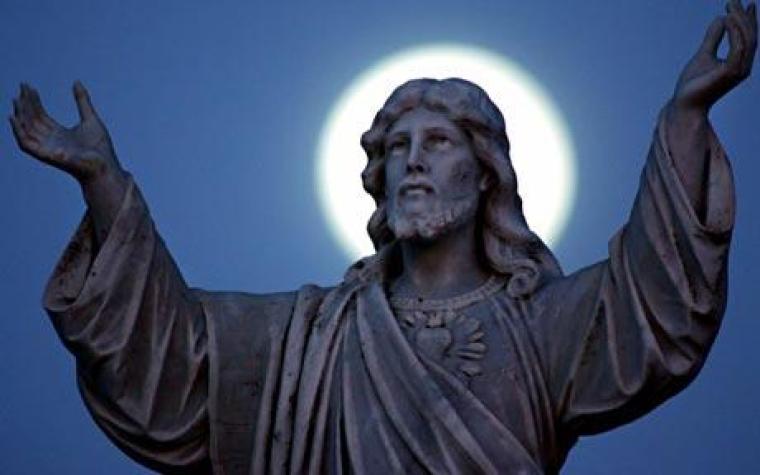 A disturbing Facebook page disparaging all things Christian has called Mary the mother of Jesus a whore, Jesus a bastard and is advocating a page that says she should have aborted Christ.
The hate-filled page shockingly called "Jesus F**king Christ. Sl*t Mary's Bastard" supports online communities offensive to Christians such as: "Christianity Is A Plague That's Begging For A Cure;" "I Love Abortions;" "Virgin? Mary Should Have Aborted;" and "Freedom From Religion Foundation" and other unmentionables.
The Facebook group, "1,000,000 Supporting Traditional Marriage" publicly highlighted their opposition to the page in a post nearly two weeks ago where they explained that they reported the page as offensive to Facebook. The company, however, replied that the page and similar offensive types had not violated the company's standard on hate speech.
"This page wasn't removed," began Facebook's response to the complaining group. "Thank you for taking the time to report something that you feel may violate our Community Standards. Reports like yours are an important part of making Facebook a safe and welcoming environment. We reviewed the page you reported for containing hate speech or symbols and found that it doesn't violate our community standards on hate speech," continued the company.
Obviously dissatisfied with the response, the complaining Facebook group posted their displeasure with Facebook's response in a note on their page: "The owners of Facebook are clearly not Christians and don't believe in GOD or they would[n't] let pages like these stay up!!!! It's all circled in red...How they handle reports and the pages reported!!!"
"It's no surprise it didn't meet their requirements. I reported something (unrelated) a few days ago and got the same response. Only we who speak the truth violate their requirements," noted Tom Cheek in his criticism of Facebook's handling of the matter.
"Meanwhile I've been banned 5 times for taking a stand against abortion and gay 'marriage,'" wrote Afshin Yaghtin.
"They're all for promoting the wrong kind of behavior. I came across a page with a lot of racist comments. I messaged them and they said the same thing. They recommended me to unlike the page if I didn't like a post. I did just that," wrote Susan Deann Frink.