Fact-Checkers Dispute Tim Kaine Claim That Hillary Clinton Eliminated Iran's Nuclear Weapons Program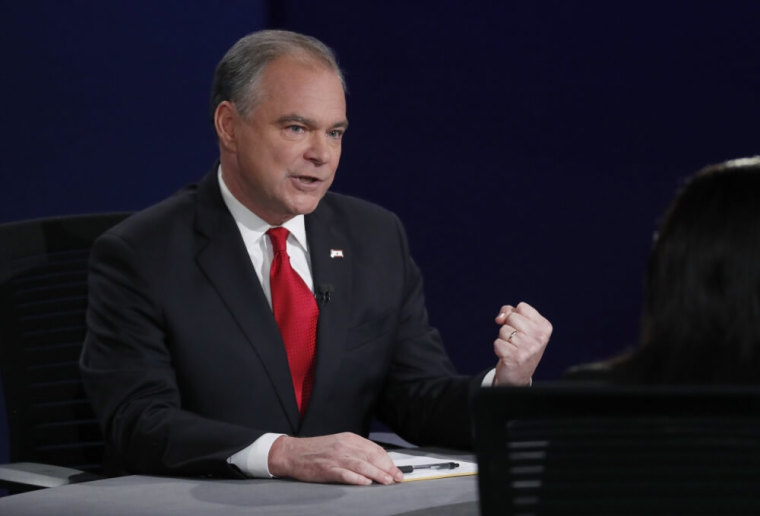 Several fact-checking websites are disputing the claim made by Democratic vice presidential nominee Tim Kaine that Hillary Clinton helped eliminate Iran's nuclear weapons program.
During the vice presidential debate held at Longwood University in Farmville, Virginia, Kaine claimed that the Democratic presidential hopeful was integral to putting a stop to the Islamic Republic's nuclear ambitions.
"She worked a tough negotiation with nations around the world to eliminate the Iranian nuclear weapons program without firing a shot," stated Kaine.
"The terrorist threat has decreased in some ways, because bin Laden is dead. The terrorist threat has decreased in some ways because an Iranian nuclear weapons program has been stopped."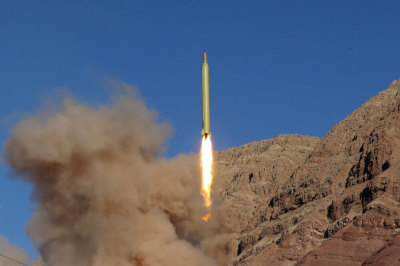 The claim, repeated multiple times during the debate between Kaine and Republican vice presidential nominee Mike Pence, has been harshly critiqued by several fact-checkers.
ABC News gave the claim a grade of "false," pointing out in the explanation that the official deal with Iran was never billed as having fully eliminated their program.
"The nuclear agreement reached between six world powers and Iran last year does not completely eliminate the Iranian nuclear program," read ABC News' explanation.
"Its major achievement, as told by the Obama administration, was getting Iran to commit to reduce its stockpile of nuclear material and cease further enrichment, effectively extending the time it would take Iran to build a bomb."
The New York Times, which endorsed Hillary Clinton during the Democratic primary, labeled Kaine's claim on the Iran deal as an "exaggeration."
"Senator Tim Kaine's assessment gives Hillary Clinton more credit than she or the Obama administration deserves," said the Times.
"It is true that the nuclear agreement sharply cuts back the number of centrifuges and nuclear material Iran can have, prolonging the period of time Iran would need to manufacture a weapon. But it does not eliminate Iran's nuclear infrastructure, and the deal has a sunset clause, meaning Iran will be able to resume its work after the deal expires in 15 years."
Mary Louise Kelly, national security correspondent with NPR, also took issue with the Kaine claim on Clinton's involvement in the Iran deal.
"The Iran nuclear deal was reached in July 2015. Hillary Clinton was not serving in the government. The deal slowed but does not eliminate Iran's nuclear weapons program," noted Kelly.
"Iran agreed to eliminate its stockpile of medium enriched uranium, to dramatically cut its stockpile of low enriched uranium, and to allow international inspectors to visit nuclear facilities — in exchange for relief from sanctions."
Kaine's comment about Clinton and the Iran deal appears to have derived from a statement Hillary made at the Democratic National Convention in July, wherein the nominee said in her acceptance speech that "we put a lid on Iran's nuclear program without firing a single shot."
One fact checking website agreed with Kaine.
During its live blog fact checks during the debate, Politifact referred to a previous article that labeled the Clinton claim "mostly true."
"When we looked into this in the past, most independent experts agreed with Kaine's stance that the Iran nuclear deal did put a lid on Iran's nuclear ambitions," Politifact wrote.
Oddly, however, the article that Politifact claimed supports Kaine's assertion actually says the opposite of Kaine's assertion.
"A sticking point for critics is that while Iran has to give up 97 percent of its enriched uranium stockpile and most of its centrifuges that could enrich more, that capability is not gone entirely," noted Politifact.
"Several experts have told PolitiFact that as long as Iran adheres to the terms of the agreement, it cannot build a nuclear weapon … Still, most independent experts we have checked with agreed that the deal is both effective on paper and close to the best outcome the United States could have achieved through diplomatic means. So we're giving it some benefit of the doubt."