Obama Admits Paying $1.7 Billion to Iran; Denies Paying Ransom Money for Hostages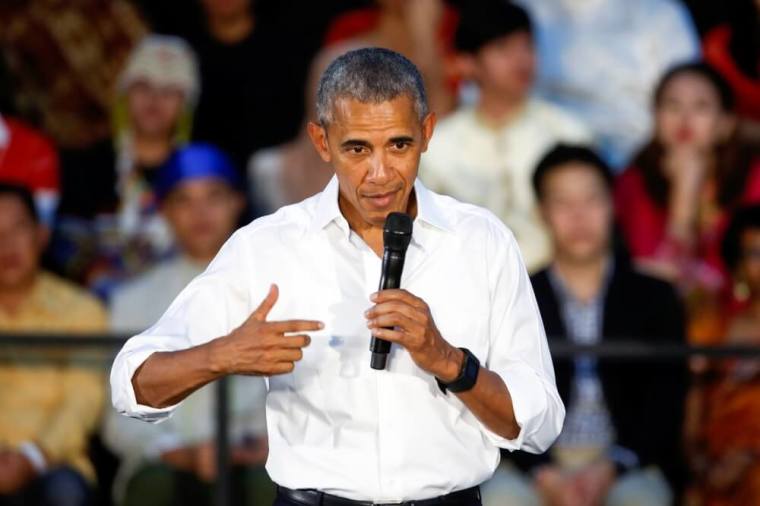 President Barack Obama's administration admitted on Tuesday that it paid as much as $1.7 billion to Iran earlier this year, but has continued denying the charge that at least part of that money was used to ransom hostages held by the Islamic Republic.
A Treasury spokeswoman told the Associated Press that an initial payment of $400 million was sent to Iran on January 17, while the remaining $1.3 billion was delivered over two more installments on Jan. 22 and Feb. 5.
Several Republicans, such as Sen. Marco Rubio, R-Fla., and Rep. Ed Royce, R-Calif., have accused the White House of using that initial $400 million to secure the release of four American prisoners that had been held hostage by Iran, including pastor Saeed Abedini, who had been imprisoned for his Christian faith.
The Treasury spokeswoman argued that the $1.7 billion sum was based on a 37-year-old arbitration claim between the U.S. and Iran, however, and the larger sum of $1.3 billion was estimated interest on Iranian cash that the U.S. has held since the 1970s.
State Department spokesman John Kirby revealed in August that the first $400 million payment would not have gone ahead had the four Americans not been released by Iran, but refused to call the deal a "ransom."
"In basic English you are saying you wouldn't give [Iran] the 400 million in cash until the prisoners were released, correct?" a reporter asked at the State Department briefing at the time.
"That's correct," Kirby responded.
Republican National Committee spokesman Michael Short argued that what the Obama administration paid qualifies as a ransom, however.
"What the State Department admitted today was the dictionary definition of a ransom payment and a complete contradiction of what they were saying just two weeks ago," Short noted. "It's time for the Obama White House to drop the charade and admit it paid a ransom to the world's leading state sponsor of terrorism."
Rubio and Royce meanwhile introduced bills that would seek to stop such payments in the future.
"The U.S. government should not be in the business of negotiating with terrorists and paying ransom money in exchange for the release of American hostages," Rubio said in a statement.
"What's worse than a $400 million cash ransom to Iran? A $1.7 billion cash ransom to Iran," Royce added.
"This cash bonanza has emboldened Iran's radical regime, and undermined America's national security."
Abedini, who spent three and a half years in an Iranian prison, has accused the United States, alongside the European Union and the United Nations, of shaking hands with Iranian representatives and continuing to give them money, rather than confronting the human rights abuses that go on, such as the systematic executions of hundreds of prisoners.
"The saddest part of [this] horrible story is U.N., EU and U.S. don't have any active plan to STOP [these] executions," the pastor wrote last month.