Fact Check: Is Trump Omitting LGBT Americans From 2020 Census?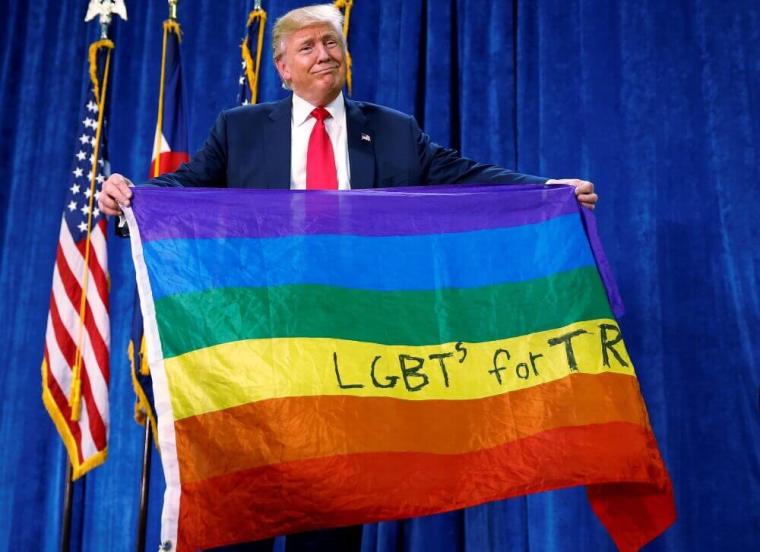 Several news outlets and former first daughter Chelsea Clinton claimed this week that President Donald Trump was omitting LGBT Americans from the 2020 U.S. census. But is this true or fake news?
A story published on the LGBT website OUT on Tuesday garnered much attention, with the title using the word "omits," which for many implied that the LGBT community was being removed from the census.
This is outrageous. No one should be invisible in America https://t.co/IOaCit7dg2

— Chelsea Clinton (@ChelseaClinton) March 29, 2017
Meghan Maury, criminal and economic justice project director of the National LGBTQ Task Force, said in a statement quoted in the OUT article that "the Trump administration has taken yet another step to deny LGBTQ people freedom, justice, and equity, by choosing to exclude us from the 2020 census and American Community Survey."
"We call on President Trump and his Administration to begin collecting sexual orientation and gender identity data on the American Community Survey as soon as possible and urge Congress to conduct oversight hearings to reveal why the Administration made the last-minute decision not to collect data on LGBTQ people," Maury argued.
The controversy appears to stem from a decision by the Census Bureau to pull a proposal to include questions about sexual orientation and gender identity from the 2020 census.
It had been assumed that the next census was going to include such questions, as other government agencies have taken to including efforts to survey the LGBT community.
According to Snopes, the insinuation that the Trump administration acted to remove questions regarding sexual orientation and gender identity from the census is dubious.
"Many articles about controversy pertaining to LGBT households and the 2020 Census suggested President Trump or his administration had elided or removed LGBT-related questions from the census, but such questions were not there in the first place, and we found no information indicating that the Executive Branch was exerting influence over U.S. census operations," noted Snopes, a left-leaning website, when checking the claim.
In an article published Wednesday, The Atlantic also noted that the claims of omission and erasure were exaggerated.
"The Trump administration has no plans [to] exclude lesbian, gay, bisexual, and transgender Americans from the 2020 census — they will be surveyed just like everyone else in the country," noted the Atlantic.
"And though it's true that the administration won't include specific questions about gender identity and sexual orientation, that's standard — those topics have never been listed on the census or the American Community Survey, known as the ACS, which is used to collect data in between decennial censuses."