Faith Group Battles Southern Poverty Law Center in NJ Court Over Reparative Therapy for Gays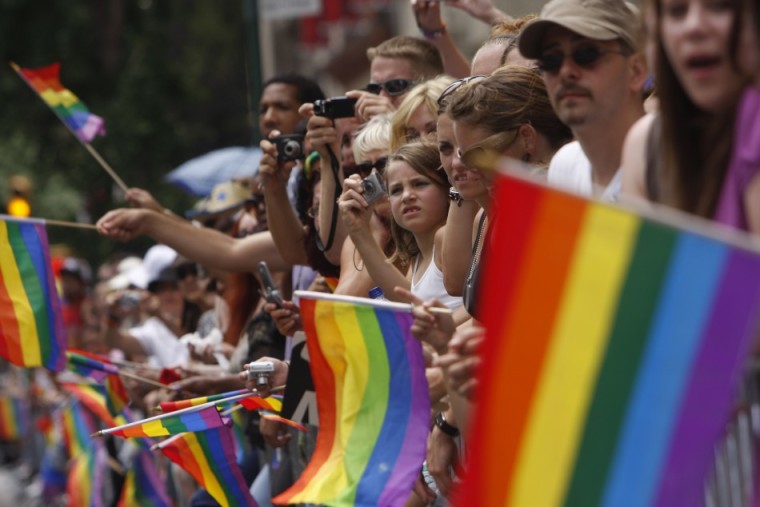 New Jersey's Superior Court will soon hear arguments regarding two motions in a lawsuit leveled against a Jewish group that offers therapy to change a person's sexual orientation from homosexual to heterosexual.
Two motions were filed on behalf of JONAH International in its legal battle against the Montgomery, Alabama-based Southern Poverty Law Center, which is known for labeling faith-based organizatons as "hate groups" due to their opposition to homosexuality and pro-gay agendas.
The SPLC also filed parallel motions against JONAH on behalf of its clients, which Arthur Goldberg, co-director of JONAH, described as "misguided motions [that] are based on the false assumption that homosexuality is a 'normal variant of human sexuality' and that sexual orientation cannot 'change.'"
"All of the plaintiffs' experts merely parrot the plaintiffs' distorted view of the facts and are in essence seeking to improperly use this case to halt all efforts nationwide to help people overcome unwanted same-sex attractions," Goldberg told The Christian Post.
JONAH's motion to summary judgment calls for a dismissal of "all of plaintiffs' claims" due to multiple reasons, including plaintiffs signing "informed consent forms," as well as the argument that "the undisputed evidence directly contradicts them," and "the federal and New Jersey constitutional rights of religion, privacy, self-determination and speech bar the claims."
Sometimes called "conversion therapy" or "reparative therapy," sexual orientation change efforts therapy seeks to change the sexual preferences of a given patient from homosexual to heterosexual.
Although mainstream American psychiatry does not endorse SOCE therapy, several organizations across the United States offer it to potential patients.
In November of 2012, the SPLC filed a lawsuit against JONAH on behalf of four men and two parents charging that the SOCE therapy group was guilty of fraud.
On its website, SPLC described Michael Ferguson, et al., v. JONAH, et al. as a "first of its kind" lawsuit against the conversion therapy provider.
"Customers of JONAH's services typically paid a minimum of $100 for weekly individual counseling sessions and another $60 for group therapy sessions," claimed SPLC. "The lawsuit describes sessions that involved clients undressing in front of a mirror and even a group session where young men were instructed to remove their clothing and stand naked in a circle with the counselor [Alan Downing], who was also undressed."
The SPLC lawsuit sought to find JONAH in violation of New Jersey's Consumer Fraud Act, specifically the measure regarding "ascertainable loss" regarding the therapy procedure.
JONAH is being legally represented in part by the Rancho Santa Fe, California-based Freedom of Conscience Defense Fund.
FCDF President and General Counsel Chuck Limandri denounced the reasoning of the SPLC in a statement released in response to the lawsuit.
"SPLC is grotesquely misusing consumer fraud laws to try to shut down counseling services to Jews with same-sex attraction, and to intimidate other therapists, ministries and service providers across the country," stated Limandri.
"Individuals with same-sex attraction have a right to seek counseling to live their lives as they choose. It is a matter of self-determination."
Last June, New Jersey Superior Court Judge Peter F. Bariso Jr. ruled that JONAH could be found liable for the costs accrued by the plaintiffs.
"These self-proclaimed experts inflicted grave damage upon our clients, who believed JONAH's claims that it could 'cure' them of being gay," said SPLC Deputy Legal Director David Dinielli in a statement released on the day of the decision.
"These young men were left with guilt, shame and frustration. No amount of money can fix the damage JONAH caused, but recognizing that JONAH can be held accountable for the cost of repairing that damage is an important step."
As the New Jersey Superior Court has processed Ferguson v. JONAH, the state government moved to ban SOCE therapy for minors.
In 2013, New Jersey's General Assembly overwhelmingly passed a law barring the practice for those under the age of 18. Republican Gov. Chris Christie signed the bill into law later that year.
With the passage of the bill, New Jersey joined California as the two states in the country that have barred SOCE therapy for gay minors.
Last year, the nation's capital joined New Jersey and California when the city council voted unanimously in favor of a similar measure.
However, several other states including Illinois, Maryland, Massachusetts and Virginia have either tabled or voted down similar measures when proposed in their legislatures.
If the Court rejects the defendants' motion for summary judgment, as it had an earlier motion to dismiss, Ferguson v. JONAH will go to trial on April 13.