Faith Leaders Call on Obama to Fund Abortions for Women Raped by ISIS, Boko Haram; Pro-Life Group Calls It 'Reprehensible'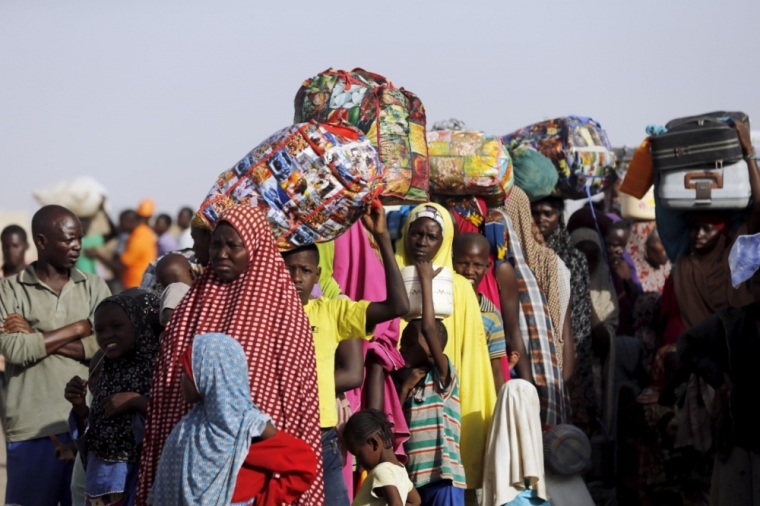 An interfaith group of religious leaders who advocate for abortion has called on the Obama administration to pressure countries that have restrictions on the procedure to lift their bans for women who've been raped and impregnated by members of terrorist groups such as ISIS and Boko Haram. Pro-life activists, however, argue that the proposal is "reprehensible."
On Thursday, the Religious Coalition for Reproductive Choice — which previously told The Christian Post that the organization opposes any restrictions on abortion, including during the third trimester — and the Center for Health and Gender Equity held a "Faith Leaders' Summit" on the issue, just steps from the White House at St. John's Episcopal Church.
Christian, Muslim and Jewish leaders called for changes to be made to the Helms Amendment (named after the-late Sen. Jesse Helms, R-N.C.), which is a 42-year-old federal law that prevents U.S. foreign aid from being used to fund abortion "as a method of family planning or to motivate or coerce any person to practice abortion."
"Rape is a tool of war, and in the midst of that hell, women and girls who have survived atrocities deserve access to comprehensive post-rape care, including access to abortion. That's what loving your neighbor looks like in this case," RCRC President Harry Knox, who co-hosted the summit, reportedly said at last week's conference.
He also noted in another report  that "women are dying now. Families are being pushed further into poverty now because this care is not available to them."
In April, more than 200 women and children rescued from Islamist group Boko Haram's stronghold in the Sambisa Forest in Borno State, Nigeria, were found to be pregnant, which is not uncommon in conflict-torn countries like Iraq and Syria, where violent extremist groups operate.
Eric Scheidler, executive director of the Chicago-based Pro-Life Action League, argued that while the plight of these rape survivors is devastating, providing them with abortions only makes matters worse for them.
"Well we find that when women choose abortion after rape, they often have a harder time dealing in the long term with being involved with abortion than they do with being victims of rape," Scheidler told The Christian Post. "Because after all, the child is not just the rapist's child, the child is also their own. And granted they didn't choose that situation but that's the situation that they're in."
The Christian activist also said that asking U.S. taxpayers to fund abortions is "wrong" and accused abortion advocates of "exploiting" the issue of rape to push what he believes is a political agenda on a global scale.
"I think it's reprehensible that abortion advocates are once again exploiting the highly charged issue of rape in order to advance their agenda on an international scale," he said.
"The Helms Amendment represents the will of the American people not to be paying for abortion. Even people who are pro-choice generally don't want to pay for abortions themselves. Those who want to pay for other people's abortions can donate to funds that will provide those kinds of payments for abortions. ... To ask the taxpayers of the United States to do that is wrong."
In April, reports claimed Yazidi girls raped and impregnated by ISIS fighters were undergoing illegal abortions and virginity repair operations at the hands of doctors in Kurdistan.
According to data from the  World Health Organization, an estimated 21.6 million women around the world have unsafe abortions performed each year and roughly 47,000 of those women are expected to die from complications.
Ani Zonneveld, founder of the Los Angeles-based Muslims for Progressive Values, said the government should be held accountable for the "suffering" of rape survivors.
"At the end of the day the suffering is appalling, and people are just sitting on their hands," Zonneveld said. "It is deplorable and morally reprehensible that in light of our government's capacity to offer some respite and alleviation to the women and girls in Iraq and Syria they refuse to do so. It is time we hold our government accountable."
Scheidler said that, ultimately, abortion is never the answer to rape and that the unborn child should not be punished based on who their father is.
"Many rape victims find that abortion is no solution," he said. "At the same time there's the innocent child to be considered. They're basically saying an innocent child should be put to death because of the identity of their father."