UN Agency Hits Back Against Accusations It's Pushing Abortions on Nigerian Rape Victims, Says It Abides by Law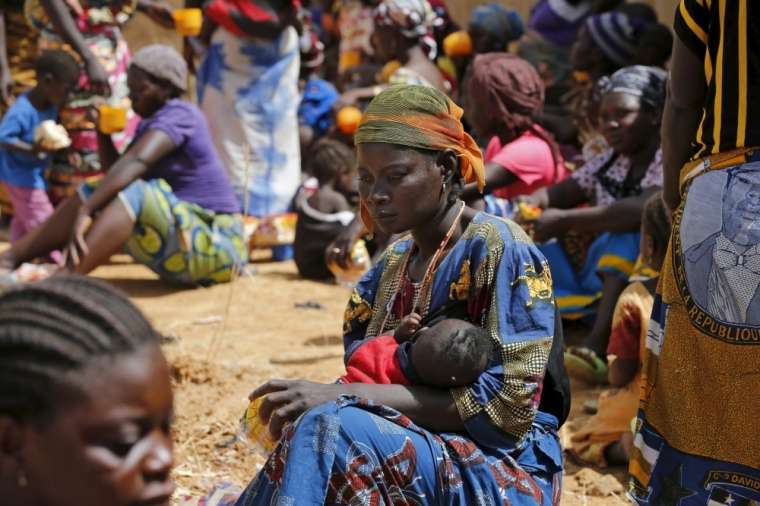 The United Nations Population Funds has hit back against accusations that it's pushing abortions on Nigerian rape victims who are pregnant, stating that it always abides by the government's laws, and promotes voluntary family planning instead.
"The U.N. is made of governments. It is not an NGO. All UNFPA work is at the request of governments, in line with their national priorities and plans. Its programmes are designed and implemented by and with the government of Nigeria and respect the nation's sovereignty and laws," Azza Karam, senior adviser at UNFPA, told the World Evangelical Alliance in an email conversation shared with The Christian Post.
"If governments allow abortions by their own laws, they agreed internationally at Population Conferences that their health systems are to make them safe and accessible. UNFPA does not promote abortion as a method of family planning in any of the more than 150 countries where it works, including Nigeria. It promotes voluntary family planning, so women can exercise their human right to determine freely the number and spacing of their children. This helps reduce unintended pregnancies and recourse to abortion," Karam argued.
Earlier in May, the Foundation for African Heritage, a coalition of non-governmental organizations in Nigeria, accused the U.N. of pushing for the scores of women and girls raped by Boko Haram militants to be allowed abortions, which is illegal in most cases under Nigerian law.
The pro-life group Society for the Protection of Unborn Children additionally argued that UNFPA is using "counseling" outreach to women to cover-up for offering abortion advice.
"UNFPA is one of the leading international groups promoting abortion in the developing world. It is sending huge numbers of reproductive health kits to displacement camps in Nigeria where women rescued from Boko Haram have been taken," the group said.
"The term 'reproductive health' is used to cover a range of interventions including abortion. SPUC fears that these emotionally vulnerable, malnourished women will be pressured into aborting their babies."
Karam said, however, that UNFPA works extensively with faith-based groups, and would not endanger those relationships.
"We are the only U.N. agency/office that actively built and convenes a global Interfaith Network of more than 500 faith-based organizations worldwide. We are the only U.N. agency that convenes the entire UN system to engage systematically and deliberately with faith-based organizations — and we have been carrying that banner faithfully for decades, also as mandated by member states who demand that we respect every nation's cultural and sovereign terrains," she continued.
UNFPA's representative in Nigeria, Ratidzai Ndhlovu, affirmed in a separate statement that the agency does not promote abortions as a method of family planning.
"UNFPA is committed to delivering a world where every pregnancy is wanted, every child birth is safe and every young person's potential is fulfilled. Its mandate was determined by United Nations members, including Nigeria," Ndhlovu said, according to Vanguard.
"All UNFPA-supported interventions are approved, owned and implemented by Nigeria and respects the nation's sovereignty, laws and priorities."
The representative stated that the agency supported more than 16,000 safe deliveries in North East Nigeria in 2014 alone, and has reached out to over 2.6 million women and girls who have been affected by the conflict in North East Nigeria.
The Nigerian army has managed to successfully push back Boko Haram from a number of its hideouts in the past few months, rescuing hundreds of women and girls taken by the jihadists in the process. Many of these girls have been impregnated by the militants, however, and require humanitarian assistance at the rescue camps.