5 False Claims About Trump's Refugee Ban
Trump promotes article saying he inspired Kuwait to enforce travel ban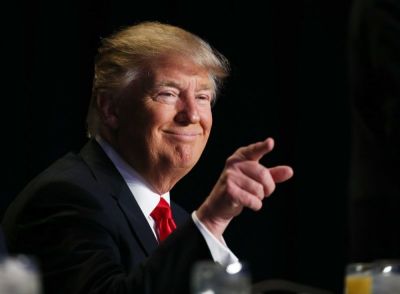 On Feb. 2, Trump took to his Facebook page to post a link to an article published by the Jordan-based Al-Badawaba news site. The article explained that the Gulf State of Kuwait had issued its own "Trump-esque" visa ban for five Muslim-majority nations in the wake of Trump's executive order.
The report explained that Kuwait had banned travel from Syria, Iraq, Iran, Pakistan and Afghanistan.
Along with his post linking to the article, Trump commented with one word — "Smart."
However, The New York Times cites James Brownsell, the managing editor of The New Arab, to explain that Kuwait's travel ban was put into place in 2011, not after Trump's executive order.
The website also issued a correction, stating that "Kuwait already had its own Trump-esque visa ban in place."
"Mistakes happen and unfortunately we found ourselves in a situation where a serious mistake like this (for which the member of staff has been disciplined) went viral," the website said in a statement.