Family mourns after apparent suicide of Texas Pastor Phillip Loveday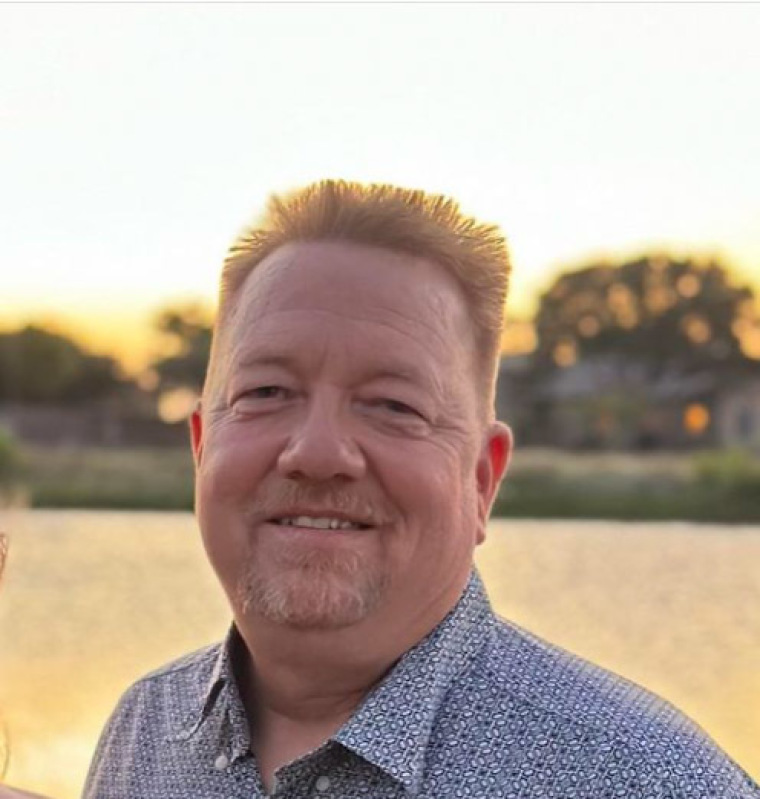 Family of the-late Texas Pastor Phillip Loveday, who was found dead by police from an apparent suicide Tuesday, are now grappling with grief after the tragic end to their six-day search for him.
Loveday, who went missing on Aug. 2 after leaving home for his secular job at Kinder Morgan, was senior pastor at Faith Christian Center in Freer. A Facebook page started by the church to help find him called Finding Phillip Loveday had been posting hope-inducing updates to some 11,000 followers.
Even on Sunday, the church posted a photo on its official Facebook page showing members praying that their pastor would be found.
Two days later, local police announced that the 47-year-old pastor had been found dead.
"As you have all seen and heard, law enforcement has found Phillip. His family and friends are heartbroken by this news," the church said in a post on Wednesday. "Please be courteous to the family as they mourn. We appreciate all the prayers, help, and suggestions. The outpouring of love and support of the community has been incredible. Please continue to pray for his family and friends."
A GoFundMe campaign created to help support Loveday's family through the ordeal has raised more than $8,850 of a $15,000 target on Thursday morning.
While the Corpus Christi Police Department has yet to officially confirm Loveday's death as a suicide, authorities told 3 News that the pastor died of a gunshot wound and they have ruled out foul play.
Loveday, who was a father of five and a grandfather of one, was found dead inside a Kinder Morgan truck by officers from the Kleberg County Sheriff's Office at approximately 2:55 p.m. Tuesday off county road 2444 in Nueces County.
"A body was located inside of the vehicle. At this time we are waiting on the findings from the medical examiner's office to complete their investigation. This is still an active investigation," Corpus Christi Police Department said in a statement.
As Loveday's family mourns in private, hundreds of condolence messages have been left on the Finding Phillip Loveday page from both strangers and members of the church community.
"My mom invited me to church, but you were the reason I stayed," Ema Lee Massey said of Loveday in response to his death. "It's because of you that I am saved. Pastor Phil, you will always be a huge part of my walk with God.  Thank you so much for all you've taught me."
Loveday's death comes as recent research from Barna shows how pastors have suffered significant declines over the last seven years in key measures of well-being such as physical, mental, emotional, and overall health, particularly when it comes to having true friends.
Citing data collected for their Resilient Pastor research from 2015 to 2022, the Evangelical polling organization showed pastors suffered significant declines in all areas of well-being when asked to rank how they felt as excellent, good, average, below average, poor or don't know.
The share of pastors who reported their mental and emotional health as below average increased from 3% in 2015 to 10% in 2022. The share that reported their mental and emotional health was excellent also fell from 39% in 2015 to just 11% in 2022.
In a 2019 message at The Chosen Vessel Cathedral in Fort Worth, Texas, at the installation service of Bishop Marvin Sapp as the church's senior pastor, leader of the New Birth Missionary Baptist Church in Stonecrest, Georgia, Jamal Bryant hinted at the mental and emotional toll of church leadership.
"What is amazing is that people who don't understand the gravity of your assignment, become distracted by the trappings of success, and think that's what should make you happy. And they don't know I would rather give all of that away if I could exchange it for something substantive and something meaningful. So you got people jealous of you. For stuff you don't even want to have," Bryant said.
"They have no idea I would rather release it over to you than to be stuck with this affliction that I call [my] employment. It is amazing that you get to a place where you begin to do inventory on your own abilities, your capacity, and your journey still do not meet you at a place of fulfillment," he continued.
"Sunday School never equipped us that you can be anointed and depressed. They never told us you can have the Holy Ghost and be unhappy. Y'all not saying anything. They never told you that you can know your vocation but still have a void. So you keep trying to tread along acting as if everything is all right but on the inside, you know that there is a disconnect," he added. "You can pray for other people, but you no longer have [the] strength to pray for yourself. You can give other people counsel, wisdom and advice, and they don't know that [you're] right on the ledge yourself trying to talk yourself out of a nervous breakdown."
Resilient Pastor faculty member Sharon Hodde Miller, who participated in The Summer Sabbatical webinar hosted by Barna Group noted that pastors who take time to rest and replenish themselves tend to fare better on measures of well-being.
"Sabbaticals are not about vacation," Miller said, "but about counter-formation and all the ways that our culture is malforming us in a way that undermines the image of God and Christ in us. Practicing Sabbath, taking sabbaticals, is one way that we push back against that malformation."