Father's Day Should Spotlight 'Instrumental' Value of Dads, Says COO of Charity for Young Men From Broken Families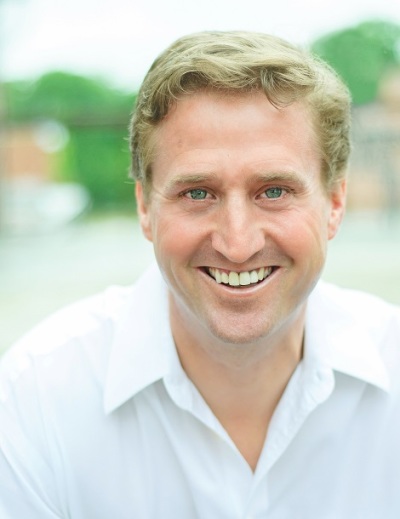 A leader in a Georgia-based charity centered on helping young men from broken families turn their lives around, believes Father's Day should focus on the "instrumental" value of dads.
On Sunday the United States will celebrate Father's Day, an observance focused on remembering the value of fathers to the lives of their children.
Drew Read, chief operations officer for the Paul Anderson Youth Home in Vidalia, told The Christian Post in a recent interview about how he hopes Father's Day is honored.
"To look back at Father's Day and say, 'hey, men have value in society.' Fathers play an instrumental role in raising their kids and they are a valuable part of the home equation," said Read.
"One of the things that I would love to see people do is just respect theirs dad and say, 'hey, this is what my dad did for me. This is the example he set, this is the impact he made on my life.'"
Read believes this was vital as recent years and decades have found multiple reasons for a decline of fathers in American homes.
"The idea that fathers are not necessary denies the ability of one single individual," said Read to CP, adding that "there are things that are specifically male and there are things that are specifically female."
"The idea of this independence, this autonomy that we have in America, lends itself to 'I can do it myself,' and I think we can look at the ramifications in society and say that's not true."
Read is in charge of the Paul Anderson Youth Home, a Christian organization that seeks to help young men from broken backgrounds grow up to become strong husbands and fathers.
PAYH focuses its efforts on three concepts: Recovery, Restoration, and Redemption. Recovery focuses on helping men deal with issues pertaining to substance abuse and other unhealthy lifestyle choices. Restoration focuses on education through play and work, as well as academics and religious devotion.
Finally the third component, Redemption, stresses the Christian nature of this philanthropy and spiritual edification for those in the Youth Home.
"Families give us a lot of different things between just financial security. They give us a sense of moral obligation, they give us a sense of morality, they give us a sense of social unit, they give us a sense of community," said Read.
"Men have been lampooned in society to the point where we really are the buffoons. And in lots of ways I would say we should look back and say fathers should be loved. There's much good about men in general."