Federal court recognizes pro-life pregnancy care network's right not to hire abortion supporters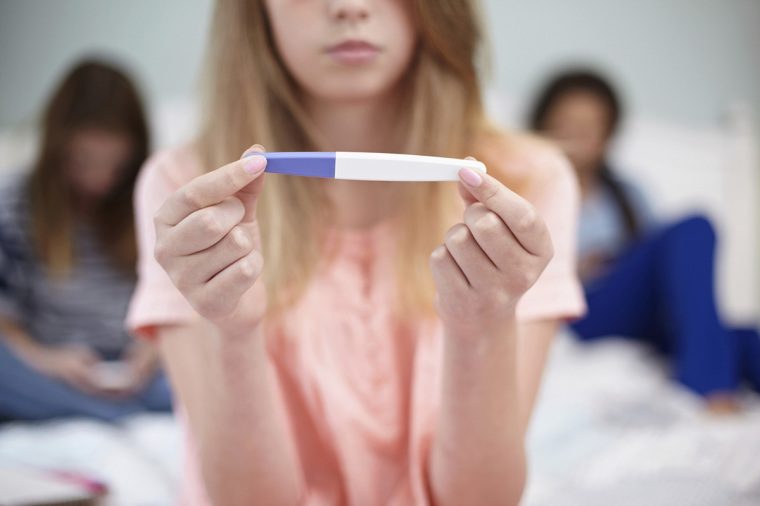 A federal court determined that a network of New York-based pregnancy centers can proceed with challenging a law that the organization said forces pro-life or religious groups to hire employees who have had abortions or hold views contrary to their mission.
The 2nd U.S. Circuit Court of Appeals in New York City reversed a lower court's decision to dismiss a January 2020 civil suit brought by the Evergreen Association. Evergreen operates a network of pregnancy centers called the Expectant Mother Care (EMC Frontline).
Circuit Judge Steven Menashi stated in the ruling that the group's beliefs about the "morality of abortion are its defining values" and that "forcing it to accept as members those who engage in or approve of that conduct would cause the group as it currently identifies itself to cease to exist."
"Accordingly, the balancing of interests favors the expressive association that opposes the conduct the state would protect against discrimination," Menashi, a Trump appointee, wrote. 
Timothy Belz, special counsel for the Thomas More Society, who represented the organization, wrote in a statement that they hope the ruling will "discourage any state legislature from enacting legislation that would violate an organization's First Amendment rights, including the right to work with those who share their values."
The founder and CEO of the pregnancy center network, Christopher Slattery, had argued that New York's Boss Bill of 2019 impeded the organization's First Amendment rights by creating a "protected class based on reproductive health decision making." 
The lawsuit further outlined how the law forbids employers from making decisions about employees based on their "reproductive health choices," including their participation in abortion, advocacy for abortion or premarital sex. 
As part of his employment policy, one that the lawsuit notes is shared by numerous pro-life organizations, Slattery requires his employees to maintain a consistent pro-life view and abstain from sex before marriage. The plaintiff contends that expecting employees to uphold certain lifestyle standards is necessary to its overall mission of encouraging women to continue their pregnancies.
The district court initially dismissed the case, determining that the law imposed only "incidental limitations" on Evergreen's associational rights but did not impact the group's ability to advocate against abortion or contraception. While the latest decision affirmed the dismissal of the plaintiff's free speech and religious freedom claims, the appeals court reversed the judgment on the association claim. 
"We are thrilled that a Federal Court in New York affirmed what we knew from the beginning, the need to shield pregnancy resource centers from unconstitutional laws that try to thwart their mission. We are grateful to the Thomas More Society for defending our free speech rights," Slattery said of the decision.
In an interview with CP, Belz said the Boss Bill "chilled" its client's right to ask prospective employees whether they opposed abortion. He also noted that the law contained no exemptions for churches or religious organizations.
Belz told CP that the case is significant for groups promoting a message that encourages women to carry their pregnancies to term. 
"That is, the state cannot come in and require you to do something that is contrary to that message," the attorney said. "And that applies to churches, religious institutions of all sorts; it applies to anybody who is promoting a message, even in a secular context." 
For example, Belz said a weight loss clinic, a company whose message is to encourage people to lose unhealthy body weight, should not be compelled by the state to hire obese people that don't support the clinic's mission. Nor should a group that advocates for smoking cessation be forced to hire a counselor whose supposed to counsel people not to smoke but smells like smoke. 
The attorney clarified that Thomas More Society and the client it represents are not opposed to pro-life organizations hiring post-abortive women, noting that women who have had abortions are some of the strongest advocates against the practice. 
"We're not saying that we would never hire someone who had an abortion," Belz said. "It's just that our client needs to be the judge of who it hires or who it doesn't hire." 
"Our client may hire a woman who has had an abortion because she may be the most powerful witness in favor of pro-life ideas, so that's not the issue," he said. "The issue is who gets to make this decision, and we're saying, obviously, that the pregnancy resource center gets to make its own hiring decisions when it comes to who it chooses to promote its message." 
As CP reported, a study published in January 2023 in the journal Contraception found that pro-life pregnancy centers typically serve clients faster than abortion facilities and are less likely to charge them for pregnancy tests or ultrasound services.
The study surveyed 445 pregnancy centers and 445 geographically paired abortion facilities. According to the research, 68.5% of pregnancy centers participating in the study offered clients same-day appointments, compared to 37.2% of abortion facilities. 
The median cost for a pregnancy test at an abortion facility was $24, and the median cost for an ultrasound at an abortion facility was $162.50. In contrast, pro-life pregnancy centers rarely charge for either service.