Moms visit Elizabeth Warren's office to refute claim pro-life pregnancy centers are 'fake'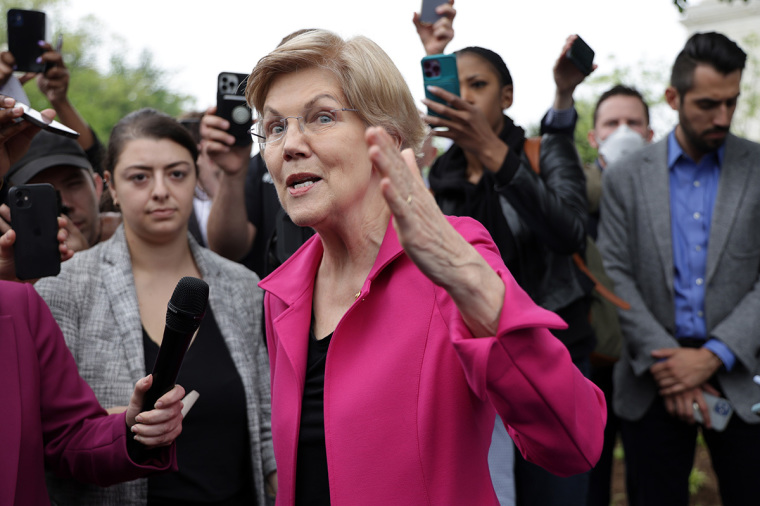 A group of mothers showed up with their babies at the office of Sen. Elizabeth Warren, D-Mass., to demonstrate how pro-life pregnancy centers have supported them and refute the senator's claims that these organizations are "fake" and exist to deceive women. 
On Wednesday, the group of mothers shared with Warren's staff at her Capitol Hill office how the pro-life Stanton Healthcare clinic helped them navigate their pregnancies. According to a tweet from Rev. Patrick Mahoney, chief strategy officer for Stanton, the women also extended an invitation for Warren to visit the center. 
The office of Sen. Elizabeth Warren did not immediately respond to The Christian Post's request for comment.
The effort is part of an initiative launched by Stanton Public Policy Center and the pro-life Purple Sash Revolution during the January 18-22 March For Life week in Washington, D.C. 
In addition to Warren, the organizations announced that they would also visit the office of Rep. Alexandria Ocasio-Cortez, D-New York, on Thursday to share their personal stories and invite her to visit Stanton's main headquarters in Meridian, Idaho. 
However, the group could only meet outside Ocasio-Cortez's office, claiming her staff had locked the door. 
As part of a campaign titled #NotFakeToMe, advocates are calling for the House Judiciary Committee to hold public hearings regarding the trend of vandalism and arson targeting pregnancy resource centers. The group is also having mothers who chose life after receiving help from a pregnancy center visit pro-choice politicians with their babies.
Brandi Swindell, CEO and founder of Stanton Healthcare, highlighted the violence and vandalism pregnancy centers have faced since the overturn of Roe v. Wade last June, in addition to attacks on their reputations from politicians accusing them of being "fake." 
"Stanton is launching our #NotFakeToMe campaign to ensure our centers, and thousands around the country, are protected against violent physical attacks and also from intimidation and harassment from members of Congress," the statement reads.
"It is important for Congresswoman Ocasio-Cortez to hear the personal stories of our mothers and children, so she can fully understand our commitment to women and the incredible services and care we provide."
Swindell invited Ocasio-Cortez to visit the center and witness how it serves women facing unexpected pregnancies, as well as refugees and marginalized communities. 
"Stanton's hope is that we can find areas of unity to help empower more women in our communities when they face an unexpected pregnancy." 
As The Christian Post reported, Warren introduced the Stop Anti-Abortion Disinformation Act, which declares abortion "an essential component of reproductive health care." The purpose of the legislation is to "direct the Federal Trade Commission to prescribe rules prohibiting disinformation in the advertising of abortion services, and for other purposes."
The bill accuses pregnancy resource centers of using "deceptive tactics" to prevent women from accessing abortions and that they falsely advertise themselves as "providers of comprehensive health care." 
In a July tweet, the Family Research Council shared a video of Warren speaking to the press and claiming that pregnancy centers exist to "fool" women, noting that they outnumber abortion clinics "three to one." 
"We need to shut them down here in Massachusetts, and we need to shut them down all around the country," the Democratic senator said. "You should not be able to torture a pregnant person like that."
According to an analysis released in June by the pro-life Charlotte Lozier Institute, since 2016, pregnancy centers have prevented more than 800,000 abortions by providing women with community-based support. 
The report noted that more than 2,700 pregnancy centers exist throughout the country, offering medical care, referrals, education and material resources at no charge. These services are performed by almost 15,000 staff members and nearly 54,000 volunteers, including 10,200 licensed medical professionals, according to the report.