Federal Judge Declares President Obama's Executive Action on Immigration Unconstitutional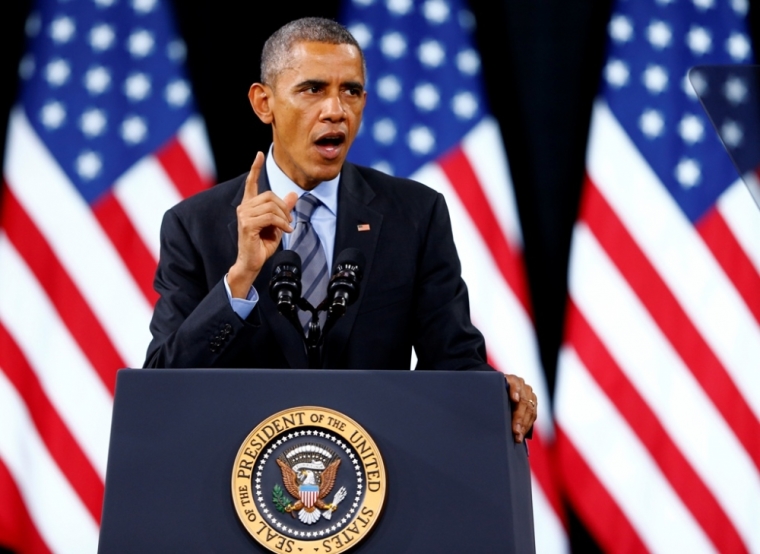 President Barack Obama's executive action on immigration is unconstitutional, U.S. District Judge for the Western District of Pennsylvania Arthur Schwab declared in a court opinion.
Schwab made the conclusion Tuesday in a 38-page opinion on the criminal case of undocumented Honduran immigrant, Elionardo Juarez-Escobar who was charged in federal court with unlawful re-entry after he was arrested earlier this year in Pennsylvania for drunk driving.
"President Obama's unilateral legislative action violates the separation of powers provided for in the United States Constitution as well as the Take Care Clause, and therefore, is unconstitutional," Judge Schwab wrote in the decision.
Schwab, who was nominated to the bench by President George W. Bush, said President Obama's Executive Action on immigration on Nov. 20, 2014: "Goes beyond prosecutorial discretion because: (a) it provides for a systematic and rigid process by which a broad group of individuals will be treated differently than others based upon arbitrary classifications, rather than case-by-case examination; and (b) it allows undocumented immigrants, who fall within these broad categories, to obtain substantive rights."
Professor Jonathan H. Adler who teaches courses in constitutional, administrative, and environmental law at the Case Western University School of Law, who first highlighted the decision in The Washington Post, said this is the first judicial opinion to address Obama's decision to extend deferred action for some undocumented immigrants in the U.S.
Schwab rejected a four-page response from the Justice Department which argues that President Obama's actions on immigration does not affect the criminal prosecution of previously removed aliens.
"None of the executive actions announced by the President on November 20, 2014 address criminal prosecution of previously removed aliens," noted the Justice Department in its response.
According to Professor Adler some two dozen states led by Texas have filed lawsuits challenging President Obama's immigration policy reforms charging that he has exceeded his executive authority.
He doesn't however believe these states have solid legal standing and argued that, "It is quite unusual for a district court to reach this sort of constitutional issue in this sort of case."
"The new policy does not preclude the executive branch from revoking deferred action in individual cases and does not create any enforceable rights against future executive action," argued Adler.
"It's no more unconstitutional than a U.S. attorney telling the prosecutors in his office not to prosecute low-level marijuana possession absent other factors that justify federal prosecution," he added.
You can read Judge Schwab's full opinion below: