Federal judge dismisses major abuse lawsuit against Southern Baptist Convention leader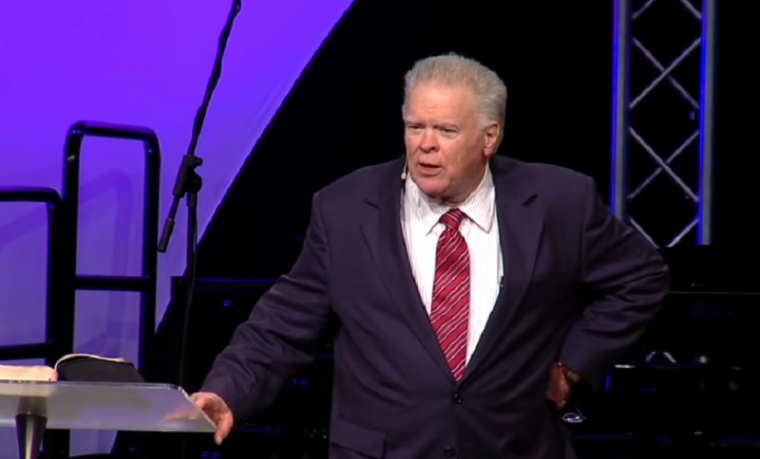 A federal judge in Texas dealt a major setback to a high-profile abuse-related lawsuit, dismissing claims against a former Southern Baptist Convention leader and a seminary affiliated with the denomination.
U.S. District Judge Sean Jordan issued a ruling on March 25 stating that the unnamed plaintiff, referred to as Jane Roe, did not meet the standard of proof required to demonstrate that Southwestern Baptist Theological Seminary in Fort Worth, Texas, and its former president, Paige Patterson, were negligent in preventing sexual abuse on campus. The ruling came after a recently filed memorandum was considered by the court.
Roe had filed a lawsuit in June 2019 against the seminary and Patterson after being allegedly sexually assaulted multiple times by another former seminary student, referred to as John Doe. Roe accused Patterson and the seminary of mistreating her when she reported being stalked and repeatedly raped by the male student.
Roe's claims of negligence were primarily based on Southwestern's decision to admit Doe despite their awareness of his prior criminal conduct.
"The Court holds that Roe's injuries at the hands of Doe were not foreseeable to SWBTS, even considering altogether the totality of Doe's past criminal conduct," Jordan said.
The lawsuit alleged that when Roe met with Patterson and other male leaders at the Seminary about the sexual assaults, Patterson "seemed to enjoy making Roe even more uncomfortable with his questions." 
But claims by Roe that "women who tried to report sexual harassment and sexual abuse were ignored, dismissed or disciplined themselves" is "a gross distortion of the evidence before the court," Jordan wrote. "The proposition that SWBTS has a history of condoning sexual assault or sexual harassment of female students has not been proven by Roe and is not supported by the record in this case."
"Roe never directly told Patterson or anyone at SWBTS of her concerns that Doe was stalking her," the judge noted. "Nor did Roe make any sexual harassment, sexual assault, or any other complaint about Doe prior to August 2015. It is further undisputed that the first time Roe told Patterson and SWBTS that she had been raped by Doe was on August 20, 2015 — the date she made her report to the school — months after the sexual assaults allegedly occurred. At that time, Patterson and SWBTS immediately notified local law enforcement authorities of Roe's outcry, and Roe was interviewed by the Fort Worth Police Department. Roe declined to pursue charges against Doe."
When Roe reported the alleged assault by Doe to Southwestern leaders, Patterson's email to other seminary staff stating his desire to meet with Roe one-on-one to "break her down" was cited by Roe in her lawsuit as evidence of a broader culture at Southwestern under Patterson's leadership. 
Jordan acknowledged the email as "powerful evidence supporting her negligence claims," but ultimately ruled that it was insufficient to prove the existence of a widespread culture.
"Patterson's approach to further communications with Roe may well have been misguided and inappropriate, but his post-hoc actions based on an apparent mistrust of the truthfulness of Roe's allegations cannot create a genuine issue of material fact on the key questions of foreseeability and duty at the heart of this case," Jordan wrote.
Although Roe's claims of defamation against Patterson and Southwestern are still part of the ongoing lawsuit, the judge's recent ruling has created complications for some of the suit's more significant claims associated with Patterson. 
Patterson, who was a prominent figure in the Conservative Resurgence movement within the SBC in the late 20th century, served as president of Southeastern Baptist Theological Seminary in Wake Forest, North Carolina, and as Southwestern's president. 
He came under scrutiny in 2018, leading to his dismissal from Southwestern, after reports emerged that he mishandled Roe's case in 2015 and another case in 2003 at Southeastern.
Patterson has faced criticism for other incidents, including his response to abuse allegations against a protégé, Darrel Gilyard, and for disregarding recommendations for abuse reform. 
Additionally, he is a defendant in a separate abuse lawsuit against Paul Pressler, a prominent figure in the Conservative Resurgence movement alongside Patterson.
Jordan dismissed Roe's claims with prejudice, meaning that she is barred from filing the negligence claims again.