Female Policy Experts: To Help the Poor, Preach the Gospel of Marriage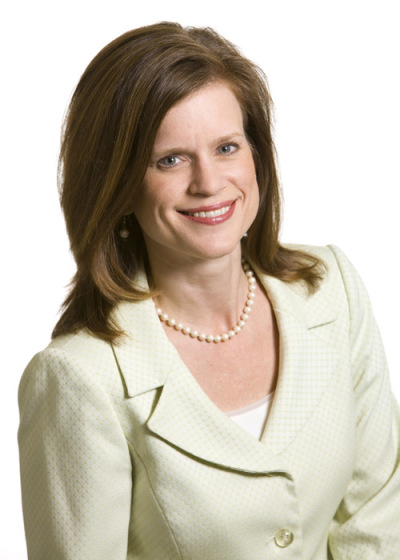 WASHINGTON – Female policy experts discussed the finding that women are breadwinners in four of ten American households but how that doesn't necessarily mean their children are well supported financially or emotionally in a two-parent family, at the conservative Heritage Foundation on Tuesday.
"Any conversation that we're having about poverty has got to take into account marriage and the relationship between marriage and poverty," said Jennifer Marshall, director of Domestic Policy Studies at the Heritage Foundation. She argued that, far from liberating women from oppressive marriages, the feminist movement has restricted many of them to a poorer social class.
A Pew Research report from late May sparked the debate. Entitled "Breadwinner Moms," the survey "really capitalized on this 'You Go Girl,' sentiment that is so prevalent in our culture today," Marshall said. Despite the positive headline, the analyst broke down the report's ugly details.
While women do bring home the largest income in four of ten American households with kids under 18, only 15 percent of those households have a father. In the other 25 percent, a single mother brings home the bacon.
Worse, Marshall argued, the median annual income of those single mothers only hits $23,000. Forty four percent of these mothers have never been married, and a third are not even working, but rely on welfare.
"In the wake of the sexual revolution and the feminist movement, the path to marriage and to married family life is much more challenging," said Marshall. She encouraged society and the church to focus on each individual woman's flourishing in her own way, as opposed to a one-size-fits-all push for careers that boils down to "you go, girl!"
Churches are uniquely suited to address this issue, since they have "relational capital," the Heritage scholar explained. Since marriage reduces the chance that a child will be poor by 80 percent, training for marriage should be a key part of a church's outreach to the poor. "We need to be helping cultivate the skills for marriage in communities that are in need."
But preaching on this issue is far from easy, warned Kay Hymowitz, senior fellow at the Manahattan Institute, contributing editor of City Journal, and author of Marriage and Caste in America: Separate and Unequal Families in a Post-Marital Age. "The churches are often in a very difficult position because many of the parishioners are single parents," she explained.
The author noted a disturbing trend in the black community, saying "churches have not been able to stem the tide…now about 72 percent of black children are born to single mothers." She noted that a boy growing up with his single mother already knows he'll be expendable to his future family, because his dad is.
Hymowitz argued that the decline in marriage has cultivated a new "caste society," where a child's future social status is determined by the relationship between his mother and father. She said what attracted her to the issue of marriage decay was its connection to "poverty and inequality."
The major story "is less the rise of women and more the fall of low-income, less-educated men," said blogger Cathy Reisenwitz. With the decline of manufacturing, more men struggle to make a living and provide for their families. "Women are taking the lead in their own lives because they have to."
"We don't want gender equality at the expense of one gender," said Independent Women's Forum Executive Director Sabrina Schaeffer. She warned of the efforts of "groups on the left" who push laws and political campaigns that will hurt men and muck up the political process because women are seen as a "victim class."
Mona Charen, a columnist at National Review and moderator of the panel, noted that strong marriages persist among more religious Americans. "To the degree that secularism replaced piety as the norm, we are seeing a collapse of this marriage culture which I think is so damaging to the country."
She argued that the downfall of marriage "leads to women and men being less well-off economically and in every other way as well." She tied the uptick in mental health problems among children to the increase of divorce and the decline of men and women tying the knot. "Suicide, violence, depression, those things are directly attributable to the collapse of the marriage culture."