Feminist Scholars Warn Against Citing 'Predominantly White, Heteronormative Males'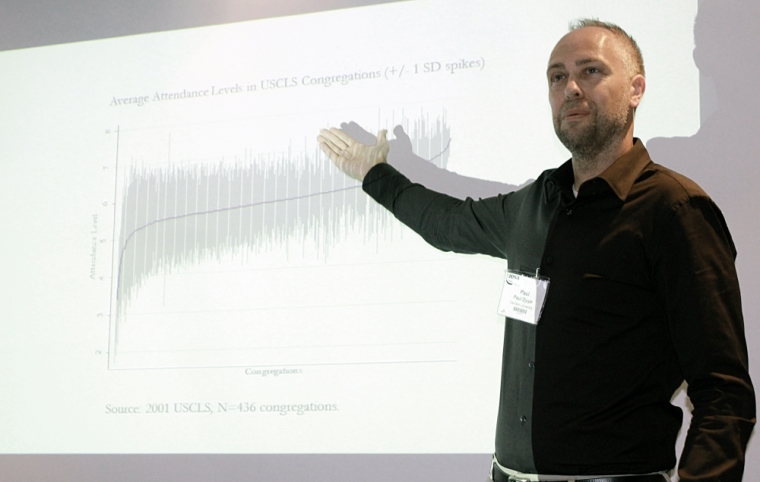 Two geographers have argued that their field needs to cite more women and minorities in their academic papers, arguing that current practices of white male scholars being widely cited promotes "white heteromasculinity."
Rutgers University professor Carrie Mott and University of Waterloo professor Daniel Cockayne argued in a June article in the journal Gender, Place & Culture that "citational practices can be a tool for either the reification of, or resistance to, unethical hierarchies of knowledge production."
"An increasing amount of scholarship in critical, feminist, and anti-racist geographies has recently focused self-reflexively on the topics of exclusion and discrimination within the discipline itself," read the researchers' abstract.
"In this article we contribute to this literature by considering citation as a problematic technology that contributes to the reproduction of the white heteromasculinity of geographical thought and scholarship, despite advances toward more inclusivity in the discipline in recent decades."
In an interview with Campus Reform last week, Professor Mott explained that her interest in the topic came when she and Cockaayne noticed that "white men tend to be cited in much higher numbers than people from other backgrounds."
"When it is predominantly white, heteronormative males who are cited, this means that the views and knowledge that are represented do not reflect the experience of people from other backgrounds," said Mott to Campus Reform.
"When scholars continue to cite only white men on a given topic, they ignore the broader diversity of voices and researchers that are also doing important work on a that topic."
In their paper, the two geographers went on to argue that "To cite narrowly, to only cite white men . . . or to only cite established scholars, does a disservice not only to researchers and writers who are othered by white heteromasculinism."
"The authors offer what they describe as practical strategies for fellow geographers who work in a largely male-dominated discipline," reported The Washington Post.
"Scholars should read through their work and count all the citations before submitting their work for publication, and see how many people of diverse backgrounds – women, people of color, early-career scholars, graduate students and non-academics – are cited."
Since it began to garner headlines earlier this month, Mott and Cockayne's paper has gotten its share of criticism from diverse ideological sources.
A piece by National Review last Friday critiqued the paper for not focusing on the fact that research indicates that about two-thirds of American geography professors are men, which may explain the disproportionate citations.
"Perhaps some would argue that this is a chicken-or-the-egg situation: That there might be more women interested in geology if only more women were being cited in geology," argued National Review.
"You cannot argue, however, that it doesn't make perfect logical sense that male geologists would be cited more often than female geologists, given the fact that there are more male than female geologists."
The blog "Why Evolution Is True" posted a critique of the paper, noting that while there were issues regarding minority representation in academia, policing citations was not the answer.
"To me, the solution lies not in policing your citations (Is this guy white or black? Is he straight or gay? A graduate student?) and setting some goal for citing minorities — a goal that would likely force you to rewrite your paper — but to ensure that from the start all groups are given equal opportunities for academic achievement," reads the blog entry in part.
"The solution is not making your 'literature cited' section into a vehicle for affirmative action, but in making science equally open and welcoming to all from the very first time it's taught in school."