'Final Fantasy XV' PC Version Spotted in Javascript, But Code Now Updated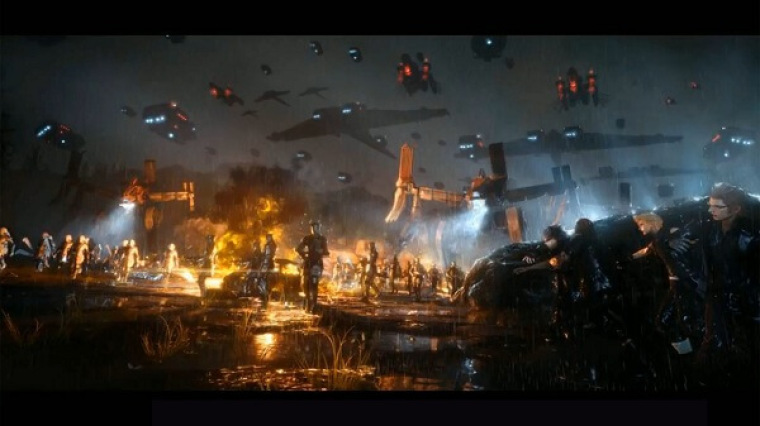 Square Enix's "Final Fantasy XV" is a much-anticipated title that's coming to current-generation consoles of Sony and Microsoft. Now, a new leak suggests the game could also come to the PC.
On Tuesday, Feb. 2, a NeoGAF forum user named KupoNut leaked "Final Fantasy XV's" PC version. In the forum, KupoNut posted a few screenshots showing codes from the game's "Uncovered" event page, which he said appears to be similar to that of the "Rise of the Tomb" page.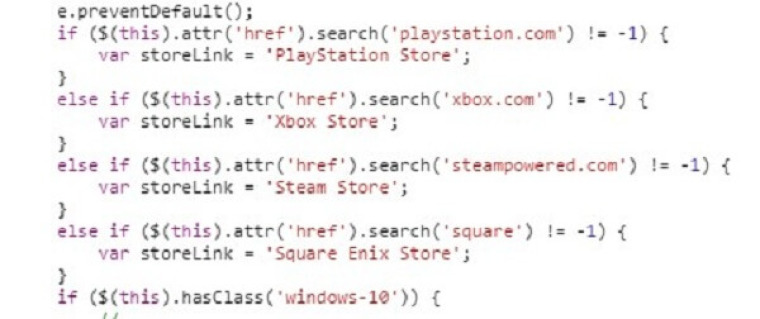 The codes show placeholders for PlayStation 4 and Xbox One, which isn't surprising. The interesting part is buried in the part of the Javascript where the NeoGAF user found link placeholders for Steam and Windows 10. KupoNut's additional snooping revealed that more will be added in the future, including pages for a trailer, schedule, FAQ, and livestream.
However, not long after the codes were leaked, KupoNut says Square Enix has now updated the file and removed all mentions of a PC version. Whether or not "Final Fantasy XV" will get a PC version, fans will have to stay tuned to the company's future announcements, like its upcoming "Uncovered," to find out.
"Final Fantasy XV's" "Uncovered" event is scheduled in March, where Square Enix has promised to make "major announcements and surprises." The title's release date, price, and a playable demo are all expected to be unveiled during this time as well.
Right now, the title is set to release to the PS4 and Xbox One, although the possibility of it also launching on the PC is not far off. It certainly won't be the first title in the franchise to have a PC version. Several "Final Fantasy" games have already made their way to the platform such as "Final Fantasy XIII," "Final Fantasy VII," and "Final Fantasy Type-0 HD."
Square Enix is targeting a 2016 release date for "Final Fantasy XV." However, the exact date has not yet been announced.