Church financial director charged with stealing $340K to pay for adult toys, vacations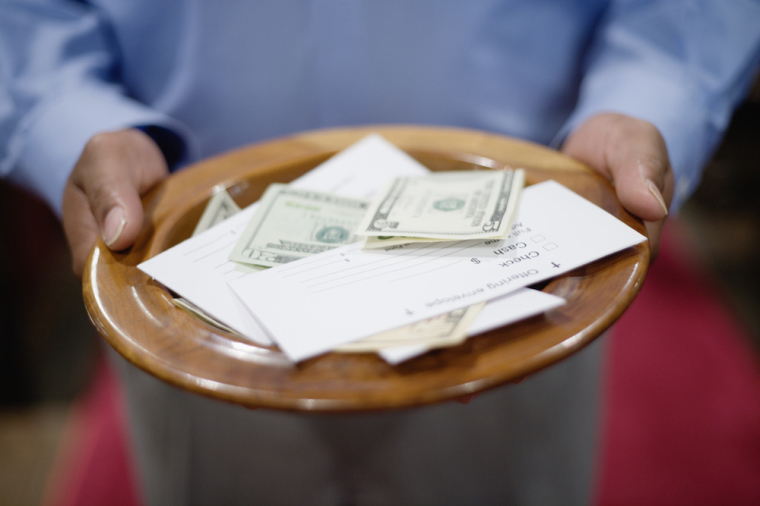 A former financial director of a Colorado church has been charged with stealing over $340,000 from the church to purchase several items for personal use, such as adult sex toys. 
According to the El Paso County Sheriff's Office, Sara Ann Mock-Butler turned herself into El Paso County Jail on May 31 to answer for charges related to her time as financial director of Pikes Peak Christian Church (PPCC) in Colorado Springs.
Deputies from the El Paso County Sheriff's Office received a report on Oct. 24, 2022, that Mock-Butler committed fraud and theft during her time as the church's financial director. 
For roughly six months, detectives from the Office Investigations Division investigated "financial documents and correlating evidence in the case."
The investigation uncovered that Mock-Butler stole, defrauded and forged documents from March 2018 to July 2022, which led to the loss of a large quantity of money from PPCC. Mock-Butler began her employment in January 2017 and departed in August 2022. 
An arrest warrant was secured against Mock-Butler for 896 counts of financial-related crimes. The former church employee faces 296 counts of money laundering, 527 counts of identity theft, 61 counts of forgery, six counts of tax evasion, five counts of filing a false tax return, one count of theft and one count of cyber crime. 
"This is an ongoing, active investigation, and additional information will be released as it becomes available," the El Paso County Sheriff's Office stated. 
In an online video posted last November, PPCC's Chairman of the Elders Mark Fisher read a statement regarding the investigation. Following Mock-Butler's departure in August 2022, Fisher said the church's new finance director reported to the elders that "the prior month's financial report that had been provided to the elders had not accurately reported the balance of cash on hand."
The new finance director discovered the church had $200,000 less than reported in its bank account.
​​"The elders instructed our executive pastor and our director of finance to investigate the cause for this discrepancy and review all of these monthly financial reports for 2022 to determine when the inaccurate reporting had begun and its cause," Fisher said.
"What we discovered over the following weeks was that Sara had misappropriated a substantial amount of church money for her private use," he continued. "The matter is now being investigated by the FBI and the El Paso County Sheriff's Office."
Fisher recalled that the news of the stolen funds was "not an easy thing to share."  
"We pray that the truth would be revealed, that justice would be done, and that Sara would walk in repentance and make full restitution for the wrong she has done to God and to the community of believers at Pikes Peak Christian Church," he asserted. 
The church leader addressed questions the church might have surrounding the incident, such as "what changes have been made as a result of this misappropriation of funds?" 
"Stephanie, our new financial director, and the new financial oversight team formed in September have put together a list of additional controls that are being reviewed by the elders. This is a process that will take some time to implement fully," Fisher explained. 
"We plan to resume having an audit at a level that will look for fraud and the financial oversight team will provide oversight and report quarterly to the elders board. And I'm sure we will be able to share more details with you in the future as to things that we'll be doing in that regard." 
Fisher noted that "during much of the period of time when the misappropriation of funds was taking place," Mock-Butler's direct supervisor was no longer on staff. 
"This adds difficulty to the process of determining what transactions were valid and what were not and this is why I'm not sharing a number with you. And I honestly don't know the number right now. We're still in the middle of that process," he said at the time. 
Fisher said he is grateful to his church staff during the process.
"I just want to publicly thank that group of senior staff who carried that burden along with us as elders in that period of time over the last really two months and honored the need to carry that burden alone in that time," he said. "And it was not easy; I saw many tears through that period of time."
Fisher pleaded with the congregation to pray for the church staff.
"They need your verbal encouragement and your faithful giving. There is a lot of great ministry going on at the church. And we have a wonderful group of staff leading the way in this. We really do," he said. 
"If our giving would drop off, it [would] require layoffs or other direct measures to balance our expense to giving. This, in turn, would greatly impact our ability to accomplish the mission of this church." 
According to NBC affiliate KOAA, detective Marissa Williams determined that Mock-Butler spent $341,519.25 of the church's funds on unauthorized personal charges after the church provided her with a list of unauthorized charges. 
Court documents allege that Mock-Butler used church funds to pay for clothes, airline flights, vacations to places like Disneyland, adult toys and to fund her personal businesses, local ABC affiliate KRDO reports.
Head Pastor Ross Frisbee spoke with the news outlet to provide an update on how the incident impacted his church.
"For a while [after that], we had to, of course, watch our spending, and some [projects were] put on hold," Frisbie said.
"As far as normal ministry, things have been going well. And like I said, the church responded very generously," he added.