Sacrificial Love on Display in 'The Finest Hours' (Movie Review)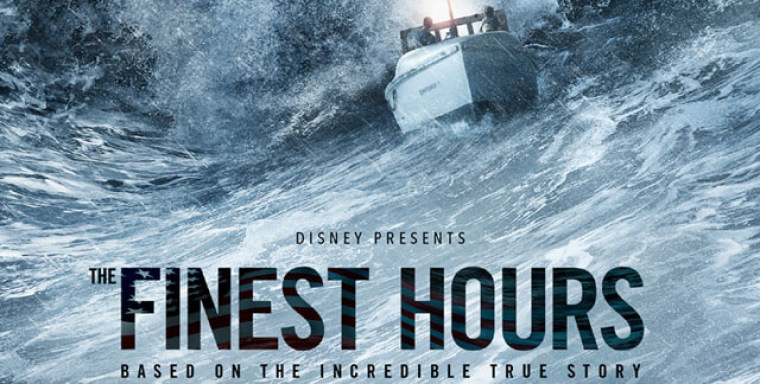 Nineteenth-century British poet Lord Byron once said that "truth is always strange, stranger than fiction," and in the case of a few well-known historical events, I might add "more riveting, too."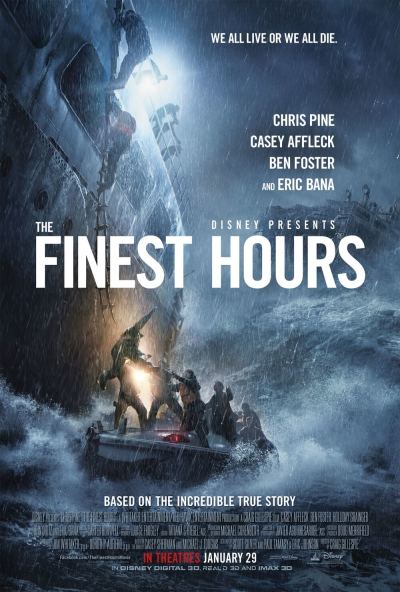 That's certainly the case with "The Finest Hours" (PG-13), which opens in theaters Friday and recounts the incredible true story of a 1952 Coast Guard rescue in which a massive oil tanker — the SS Pendleton — literally split in two during a deadly nor'easter storm off the New England coast, presumably leaving all 42 crew members dead. But four courageous men boarded a tiny Coast Guard boat and braved that same dangerous sea to not only find the Pendleton but also to rescue the crew members who were still alive.
It is based on a book by the same name and while it's not a faith-based film per se, it is being promoted to the faith community and contains strong Scriptural themes. It also includes perhaps the most intense and realistic ocean storm scenes I've witnessed on the big screen.
The film's hero is Bernie Webber, a Coast Guard captain who is so unassertive that he lacks the courage not only to ask his girlfriend to marry him but also to ask his boss for time off for the wedding. But what he lacks in the romance department he more than makes for with his bravery at sea, and when he learns that several dozen men are facing certain death off the coast, he doesn't hesitate when ordered to go help.
"They say you gotta go out," he tells a friend. "They don't say you gotta come back."  
As he tries to round up men to help, his bravery becomes contagious.
"Someone has to go out there and save those guys, right? That's why I signed up," an acquaintance says before following him to a boat.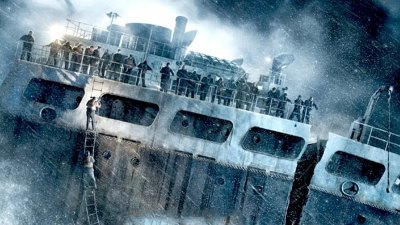 Old veterans of the sea tell everyone that the mission is suicidal — the wooden boat has to get over the sand bar and then survive 60-foot waves — but Bernie and his three men go out anyway. Even when the compass on their water-logged boat stops working, they don't turn back.   
"The Finest Hours" may not be fully family friendly (more on that in a second), but the story of the crew's sacrifice and selflessness — particularly in our often narcissistic, selfish culture — is incredibly inspiring. 
Jesus told us in John 15:13: "Greater love has no one than this, that someone lay down his life for his friends."
In the real world, Bernie told those around him that he viewed his moment at sea as a divine appointment, as if God was guiding his every move. If his real-life story was anything like we witness on screen, I certainly agree with him.
During the movie we don't hear any "God talk" from Bernie, although we do see him (apparently) pray at sea, and we also see the crew on board the Pendleton praying. At the house of one family, we also see a picture of a father with the words "Psalm 23" displayed prominently. 
"The Finest Hours" contains no sexuality and very little violence, although it does have about a dozen coarse words (no f-words; God's name is abused about five times).
Entertainment value: 4 out of 5 stars. Family friendly rating: 3.5 out of 5 stars.
Post-movie discussion topics: sacrificial love – what does biblical love and sacrifice look like?; the dignity of life – what is the film's overarching message about human life?
This first appeared online at ChristianExaminer.com.
Michael Foust has covered the Christian film industry for a decade and has been a full-time editor and writer for 20 years. He blogs at
MichaelFoust.com