First ever Coptic mass held in Saudi Arabia, one of world's most restrictive regimes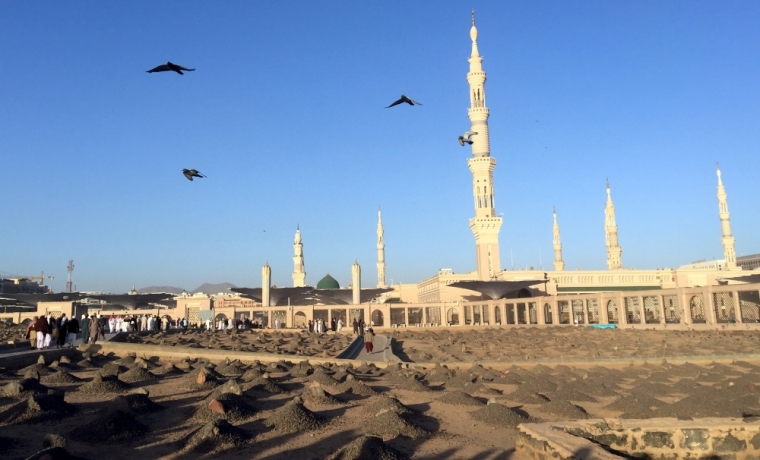 Arabian news reports have shared photos and information about what is believed to be the first ever Coptic church mass conducted in Saudi Arabia on Sunday.
Cairo Scene reported on a translation from Al Watan, which explained that Egyptian Bishop Ava Morkos of Shobra El Kheima conducted the historic mass. Morkos had been invited by Crown Prince Mohamed bin Salman, and was allowed to bring over the necessary items from Cairo to perform the Mass.
The ceremony was held over two days in the house of a Coptic resident in Saudi Arabia, with several Coptic families invited to attend.
Morkos is said to have also met with Seceratary General of the Muslim World League, Muhammad bin Abdul Karim, Egyptian ambassador Osama al-Nugali, and other Egyptian representatives in Riyadh, discussing the fostering of relationships with the Coptic Church.
Persecution watchdog group International Christian Concern noted that the Egyptian bishop recieved the invitation back in March following a previous meeting with Mohammed bin Salman.
"The Christian population in Egypt is considered a state secret by the authorities, but many estimate that Egypt has the largest concentration of Christians in the region. Most belong to the Coptic Orthodox Church. The harsh living conditions which they are subjected to have forced many to seek employment outside of the country, including in Saudi Arabia," ICC pointed out.
"Crown Prince bin Salman has made several gestures towards foreign religious figures within the past year. However, he has taken no steps to improve the religious freedom situation for Saudis."
Saudi Arabia is ranked as the 12th worst country for Christians by Open Doors USA, with the 1.4 million or so believers facing "very high" persecution levels. The watchdog group says that the government treats Christians as second-class citizens.
"Islamic leaders attempt to impose strict Islamic law on all people in the country, and often pose problems for converts to Christianity. Ordinary citizens pressure these converts as well, given that the majority of the population vehemently opposes any faith other than Islam," Open Doors warns.
"Apostasy is punishable by death for those who refuse to recant. As the small number of Saudi Christians grows and they become bolder in sharing their faith, the pressure and persecution they face from family and authorities increases."
A delegation of evangelical leaders from the U.S., which included author Joel Rosenberg, meanwhile met with Salman on November 1, as part of talks on improving peace and harmony in the Middle East and Saudi Arabia.
The evangelicals revealed that one of the topics that was discussed was the controversial killing of Washington Post journalist Jamal Khashoggi, which has stirred condemnation around the world.
"In response, the crown prince replied that he did not authorize that heinous act, but may have caused some of his people to love their Kingdom too much, and delegated authority in a way that made it possible for them to think they would be pleasing leadership by taking matters into their own hands," evangelical communications executive Larry Ross, president of A. Larry Ross Communications, told The Christian Post last month.
The CIA has concluded that Salman personally ordered the killing of Khashoggi. CIA Director Gina Haspel will brief Senate leaders Tuesday on its findings.