First 'Gay School' Catering to LGBT Students to Open in the UK as Christian Schools Fear Closure for Teaching Biblical Traditional Marriage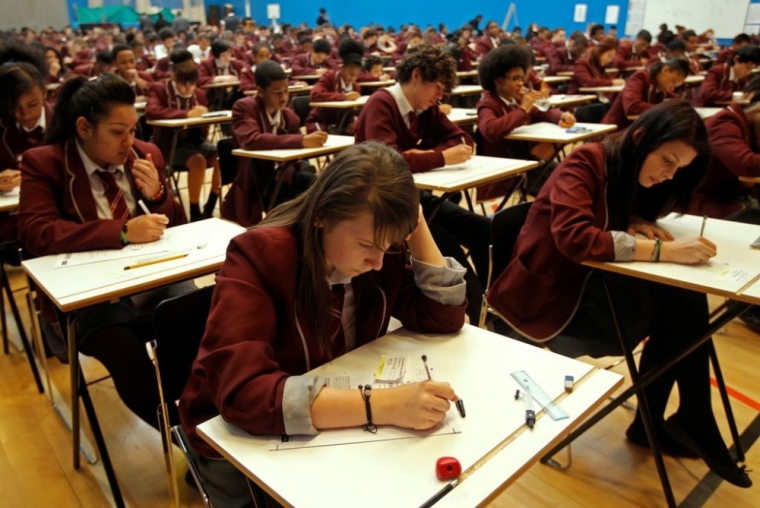 Plans for a first-of-its-kind "gay school" in Britain seeking to carter to LGBT students have been criticized by some politicians who've spoken out against this kind of segregation.
"This idea does nothing but foster division. At a time that successive governments have closed all but a few special schools, why this sudden exception, if not for reasons of political correctness?" asked UKIP deputy leader and education spokesman, Paul Nuttall, according to the Daily Mail.
"Integration is the key to understanding, and it is utterly bizarre to be taking a step that highlights differences and adds nothing of value to a child's education."
The group pushing for the plan, LGBT Youth North West, is advocating for a school in Manchester that will have 40 permanent places for gay, bisexual, lesbian and transgender students.
The charity's director, Amelia Lee, has said that the school is needed, because in some cases homophobic bullying leads to suicide. Lee pointed to a story from December where a 14-year-old teenager committed suicide over fears of coming out as gay to her Christian parents.
Tory MP and former education minister Tim Loughton also spoke out against bullying, the Telegraph reported, but said that segregating pupils cannot help with better engagement and understanding.
"The way to achieve more integration, understanding and empathy is not by segregating members of one group, and this would seem to me to be a step backwards from achieving tolerance," Loughton said.
Similar schools in the U.S. have faced difficulties, with the LGBT-centered Harvey Milk High School of Manhattan struggling to maintain enrollment numbers last year.
Following the legalization of same-sex marriage in the U.K. in 2014, faith schools in Britain expressed fears that they'll be forced to close down unless they teach equality and respect for the gay lifestyle.
"Sir Michael Wilshaw, chief inspector of schools, is expected to conclude from the reports that any school not preparing students for life in modern Britain, by which he means embracing alternative lifestyles and other cultures, will be subject to no-notice inspections, downgrades, and even possible closures," Breitbart reported in November.
Trinity Christian School in Reading, for example, was told following an inspection that it did not meet the 'spiritual, moral, social and cultural development of its young pupils,' because of teaching the traditional understanding of marriage between one man and one woman.