Florida May Protect Religious Groups That Oppose Gay Marriage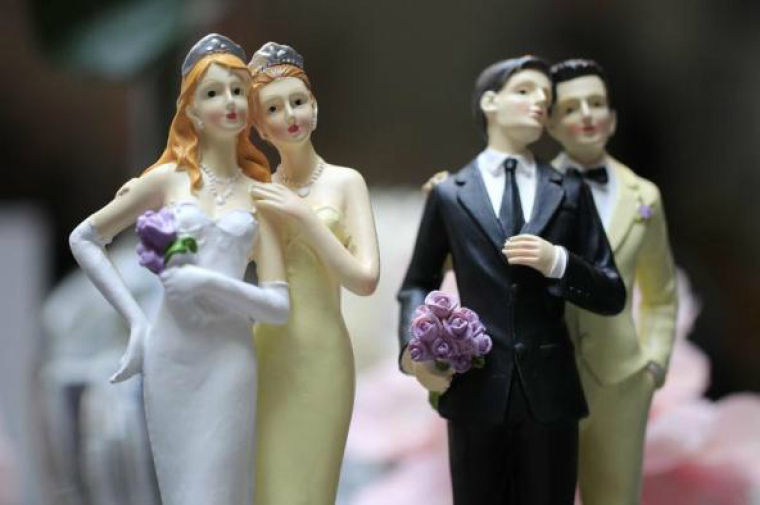 Two bills have been introduced for the next Florida legislative session that would protect churches who refuse to perform gay weddings from potential legal action.
Filed earlier this week and scheduled to be considered during the 2016 session, the identical Senate Bill 110 and House Bill 43 offer legal protection for any church or ministry who refuses to perform a same-sex wedding.
"A church or religious organization, an organization supervised or controlled by or in connection with a church or religious organization, an individual employed by a church or religious organization while acting in the scope of that employment, or a clergy member or minister may not be required to solemnize any marriage or provide services, accommodations, facilities, goods, or privileges for a purpose related to the solemnization, formation, or celebration of any marriage if such an action would cause the church, organization, or individual to violate a sincerely held religious belief," read the bills' text.
"A refusal to solemnize any marriage or provide services, accommodations, facilities, goods, or privileges under subsection (1) may not serve as the basis for a civil or criminal cause of action or any other action by this state or a political subdivision of this state to penalize or withhold benefits or privileges, including tax exemptions or governmental contracts, grants, or licenses, from any entity or individual protected under subsection (1)."
On June 26, the U.S. Supreme Court ruled that state level bans on gay marriage violated the Fourteenth Amendment of the U.S. Constitution.
Known as Obergefell v. Hodges, the 5-4 decision has been widely criticized by social conservative groups and politicians for its potential harm to religious liberty.
Some argued that the decision would force Christian colleges and nonprofits who are opposed to homosexual behavior to choose between their faith and their tax exempt status.
In response to the decision, several states have mulled measures to protect clergy and state employees who may hold moral objections to solemnizing a gay wedding or issuing marriage licenses to same-sex couples.
For its part, a representative of the Internal Revenue Service recently explained on Capitol Hill that, for now, there will be no such attacks on Christian schools and nonprofit groups.
IRS Commissioner John Koskinen told the U.S. Senate Judiciary Oversight Subcommittee last month that for the time being "there is no basis for us to revisit tax-exempt status on that that grounds."
"The [subcommittee] chairman, [Sen. Ted Cruz, R-Texas,] last week, asked the same question in a letter asking for our response and we responded to the chairman and we have responded publicly that at this time, we see no basis for changing our examination criteria as a result of this Supreme Court case," said Koskinen.
"We will continue, obviously, to ensure that those who enjoy tax-exempt status are still doing the work they said they were going to do … But that exam and those reviews will continue as they always have."
If SB 110 and HB 43 are passed into law during the next legislative session, they would take effect on July 1 of next year.