Food Video Is Evidence of 'Terrorism,' Turkey Claims in Pastor Andrew Brunson's Trial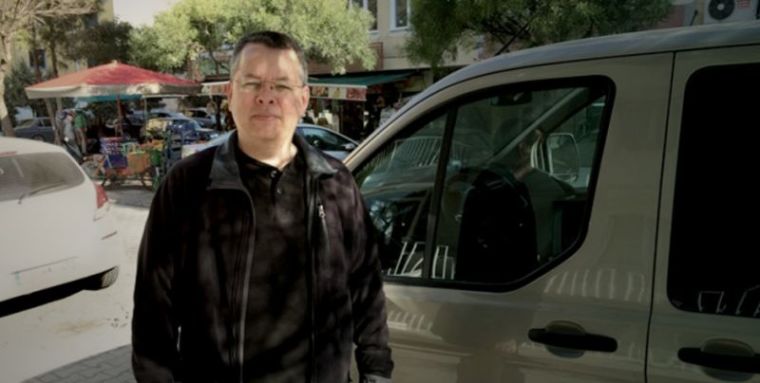 In the ongoing trial of American Pastor Andrew Brunson, who was arrested in December 2016 on false charges of espionage and terrorism in Turkey, a video of a Middle Eastern dish that Brunson's daughter sent him from the United States is being viewed as evidence.
This "evidence" is mentioned in the 62-page indictment of Brunson, on which the trial is based, according to Citizen Times.
The video is about the Middle Eastern dish Maklube, but the indictment claims it's "a dish cooked by members of the organization (Islamic cleric Fethullah Gulen and his FETO network — a group the Turkish government blames for a 2016 coup attempt) at meetings and religious gatherings at the FETÖ/PDY armed terrorist organization's cell houses."
The indictment further claims that American churches are linked to the FBI and the CIA, that around 40 percent of members of the U.S.' armed forces serving overseas are Mormons, and that someone gathered some information about gas stations in Turkey which shows that Brunson was trying to overthrow the Turkish government.
Brunson, a North Carolina native who has led a small congregation in Izmir for the past two decades, has denied all the charges.
The indictment demands up to 15 years in prison for crimes in the name of the Gulen movement and the outlawed Kurdistan Workers' Party, and up to 20 years for obtaining state secrets for political or military espionage, according to the state-run Anadolu news agency. The government of Turkish President Recep Tayyip Erdoğan holds the banned group responsible for the failed coup.
Rights advocates believe that Brunson was arrested in an attempt to force the U.S. government to extradite Islamic cleric Fethullah Gulen, who resides in Pennsylvania.
During his first hearing last month, Brunson declared his innocence and stated, "I haven't done anything against Turkey. On the contrary, I love Turkey. I have been praying for Turkey for 25 years." 
The U.S. State Department has said it is convinced that the Turkish government does not have any "credible evidence" to convict Brunson of terrorism charges. Former U.S. Secretary of State Rex Tillerson called for Brunson's release during a meeting in Ankara in February. And last May, President Donald Trump also pushed for Brunson's release during a meeting with Erdogan.
The U.S. Commission on International Religious Freedom Chairman Daniel Mark said last month that "Pastor Brunson is an innocent religious leader whose imprisonment for over 18 months on false allegations is an abomination. This latest development is yet another reason for the international community to condemn his imprisonment and for Congress and the administration to consider stronger steps against Turkey, including the imposition of targeted sanctions against those involved in this miscarriage of justice." 
Erdogan responded to the calls for Brunson's release.
Referring to demands he has made in the past, Erdogan said that Brunson's fate is directly tied with the extradition of Gulen, who is living in Pennsylvania and is accused by the Turkish government of staging a failed military coup in the country in 2016.
"The U.S. is behind [Gulen]," Erdogan told Turkish television news channel NTV, according to Sputnik News on Sunday.
He added that "if you want Brunson, look at the steps you have taken in the past. Why don't you deport this man in accordance with the extradition treaty?"