Football Analyst Not Content with NFL Job; Says It Makes Him Miss Sunday Service at TD Jakes' Church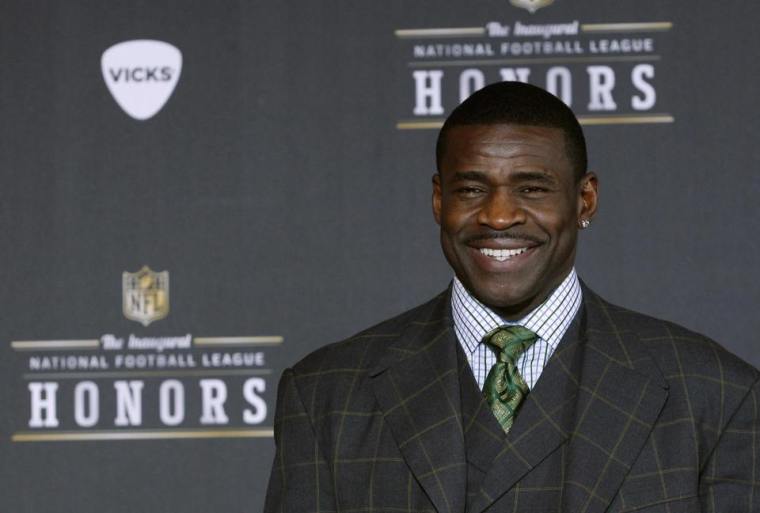 Former Dallas Cowboys football player Michael Irvin recently expressed frustration over his schedule as a current analyst for the NFL Network's "NFL Gameday Morning" since it takes up his time to attend church.
Irvin, who attends The Potter's House in Dallas, told TMZ that he was conflicted about his career when asked if he thought football players would go to church more if games were not held on Sundays.
"I just texted my bishop T.D. Jakes the other day … I said, 'Man, it's getting to the point where I'm missing church more than I'm looking forward to games on Sunday.' That's been hard for me to go to work … I miss that man," said Irvin.
The former wide receiver has been a devout Christian for years since leaving behind his former lifestyle marked by drugs, adultery and other troubles.
After ending his career on the field due to a neck injury in 2000, Irvin committed his life to Christ in 2001 and has been attending Jakes' church since then.
During a 2004 interview with the Baptist Press, Irvin expressed his devotion to his newfound life in Christ and credited Jakes and former NFL player turned Christian Deion Sanders for keeping him accountable.
In 2011, Irvin appeared shirtless on the cover of Out Magazine in which he talked about equality for homosexuals since his own brother was gay before dying of stomach cancer in 2006. In the article, he spoke about how his father taught him to be a tolerant Christian since he was accepting of his gay son and encouraged Irvin to love his brother unconditionally.
"I've been wanting to talk about this for years," Irvin said in Out Magazine. "I don't know if it's because I'm older or because I'm at peace with myself. I think everyone should be treated equally."
He added, "No one should be telling you who you should love, no one should be telling you who you should be spending the rest of your life with. When we start talking about equality, and everybody being treated equally, I don't want to know an African-American who will say everybody doesn't deserve equality."
Irvin also noted that he does not want to be known for simply being an athlete but rather someone who does God's work.
"The last thing I want is to go to God and have him ask, 'What did you do?' And I talk about winning Super Bowls and national titles," said Irvin. "I didn't do anything to make it a better world before I left? All I got is Super Bowls? That would be scary."