For $400 Trendy New Clinic in Maryland Promises to Make Abortion a 'Spa-Like' Experience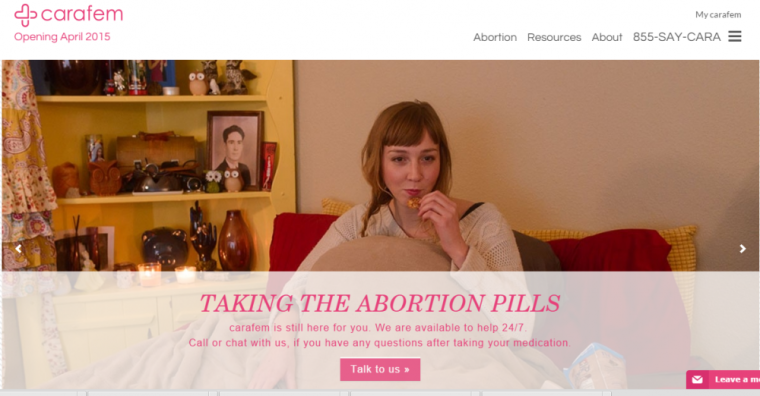 For $400, a trendy new clinic in Maryland is promising to make abortion a "spa-Like" experience which it has declared "is bold, unapologetic, supportive, professional and current."
Operating under the name Carafem, the clinic located in Friendship Heights, Maryland, has ditched medical jargon for language that inspires a more positive image of ending life up to 10 weeks old in the womb.
"Carafem (sic) wants to make sure that you feel comfortable. To do that (abortion), we want to remove any of that sterile, medical jargon. Carafem has centers, rather than clinics. When you come to us, you will be clients, rather than patients. The abortion care you receive will be a process, rather than a procedure. Instead of a doctor, you'll meet with a clinician. You will hear about comprehensive birth control options, rather than contraception," the clinic explains in a blog post on its website.
"Carafem's goal is to change the way abortion care is provided in the United States. We have developed a platform that offers uncompromising quality service combined with the greatest convenience and affordability for women," says Carafem President Christopher Purdy on the clinic's website.
A report in The Washington Post explains that "staff members plan to greet clients with warm teas, comfortable robes and a matter-of-fact attitude."
And that's not all. The clinic is expected to have wood floors and a natural wood tone on the walls mimicking high-end salons such as Aveda, explains the Post. Appointments are also plenty and convenient. They are offered evenings, weekends and can be booked online or through a 24-hour hotline.
"It was important for us to try to present an upgraded, almost spa-like feel," Melissa S. Grant, vice president of health services for the clinic, notes.
"We don't want to talk in hushed tones," explains Purdy to the Post. "We use the A-word."
Purdy said that he got the idea for Carafem two years ago after spending more than a decade with DKT International, a nonprofit group that promotes abortion, family planning and HIV prevention in developing countries where he explains abortion is no big deal.
"I was flabbergasted," Purdy said, to find "that it was easier to get an abortion in Ethiopia compared with the United States."
He said if Carafem is successful he hopes to offer the services in other states.
"It's fresh, it's modern, it's clean, it's caring," he added. "That's the brand we're trying to create."