for KING & COUNTRY's Joel Smallbone on How Christians Can Combat the Suicide Epidemic
Sponsored by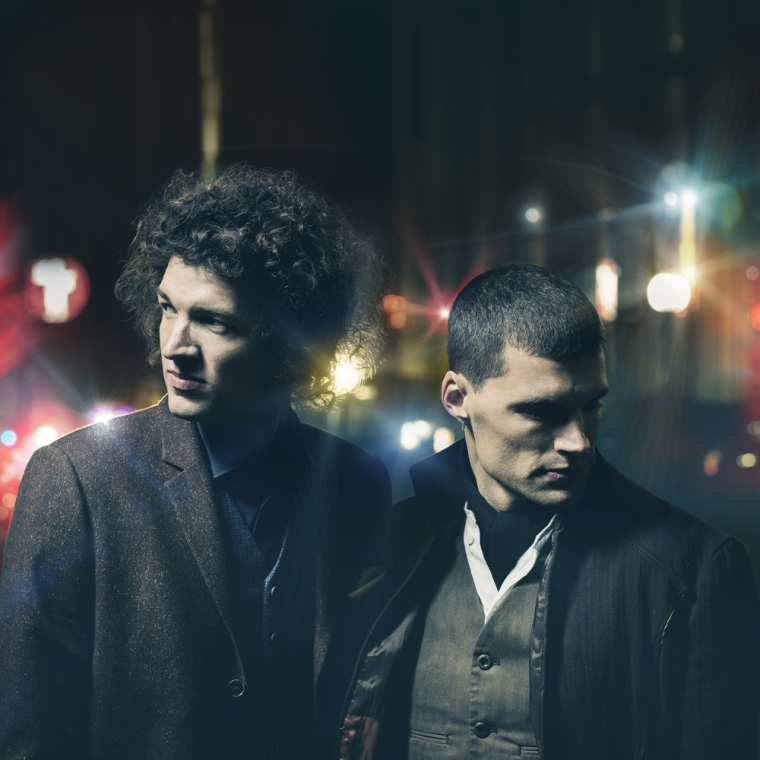 One way to combat the suicide epidemic is to connect with one another through face-to-face communication and prayer, two-time Grammy Award-winning group for KING & COUNTRY has said.
Joel Smallbone, the older half of the music duo, told students gathered at Liberty University's convocation that the music video for their recently-released song "God Only Knows" was shot the same week that celebrity chef Anthony Bourdain and fashion designer Kate Spade took their own lives.
"That kind of dug into the reality of suicide, and just really realized that it's an epidemic," he said. "In the 1980s, 20 percent of Americans claimed to be lonely. In 2018, almost 50 percent do. And yet, in that 38-year gap, we've become more communicative than ever, but it seems like we're not connecting as much. That's one of the questions we're asking ourselves, 'How do we truly connect in a deep way?'"
The singer added that the answer is through more face-to-face communication and prayer.
Earlier, Smallbone explained that college-age students and younger generations are continually asking the "big question": 'What are we going to lean into?'"
"The younger generation wants a cause — you can see it — that we're gravitating toward, whether it's a political cause, or a spiritual cause, or whatever it might be," he said. "They're desperately looking for something, and our hope is that they're not trying to chase after the wind, but after God, and why He put them here on this Earth."
The music video for "God Only Knows" follows a young woman as she goes through the mundane events of the day — she puts on makeup, meets friends, and has coffee — before jumping off a bridge. Then, the footage rewinds, showing how a single interaction prevented her from committing suicide. The poignant video concludes with 1-800-273-8255, the number for the National Suicide Prevention Lifeline.
Smallbone told The Tennessean that since releasing the video earlier this year, the band has received numerous messages from fans sharing how it saved their lives.
"I think it's the most dramatic — as far as comments are concerned — response that we've ever gotten," he said. "People are saying, 'I'm on the edge, the precipice, and I watched this and this persuaded me.' If there was a depth and a heart and a deep purpose of the record, this encapsulates it."
According to the World Health Organization, 800,000 people take their lives every year, amounting to one death by suicide occurring every 40 seconds or 2,000 lives lost every day.
Mental health has been a major topic in the Church in recent years, with a number of high-profile pastors and church leaders addressing suicide and depression from the pulpit.
Recently, pastor and best-selling author Max Lucado said that the dramatic increase in suicide over the last two decades is partially due to the lack of hope stemming from the rise of secularism across the country.
"We wonder why the suicide rate has increased 24 percent since 1999. That's an epidemic," he said. "I know it's a complex issue, and I don't want to over simplify it, but part of the reason is, we're dying for lack of hope. There's just not hope. But if you can get hope ... it changes the world."
"We as Christians believe we were not made to live with cancer and diseases and bitterness and hostility, and somebody's coming for us," Lucado continued. "There's a rescue mission happening, and that just lifts my spirit. Life can be tough, but if I believe that somebody, someday is going to come, that gives me hope ... Hope changes everything."
Pastor Rick Warren and his wife, Kay, who lost their son, Matthew, to suicide after a lengthy battle with depression, have also become major mental health advocates in the Church, organizing conferences on the issue and urging more Christian engagement.
Earlier in October, Kay Warren encouraged believers to advocate for those living with mental health: "Simply [be] aware that so many people around you are living with a mental illness," she said. "If you walk through life with that awareness, then you're going to be kinder, you're going to be more gracious to people, you're going to be more forgiving, less judgmental."
"There are mental health laws in this country that are not fair, mental health care isn't covered at the same rate as physical health care," she said. "Health is health ... use your voice to speak up for those who are vulnerable."