Former Christian Singer Jennifer Knapp Who Came Out as Gay Says Homosexuality Conversation Is 'Important' to the Church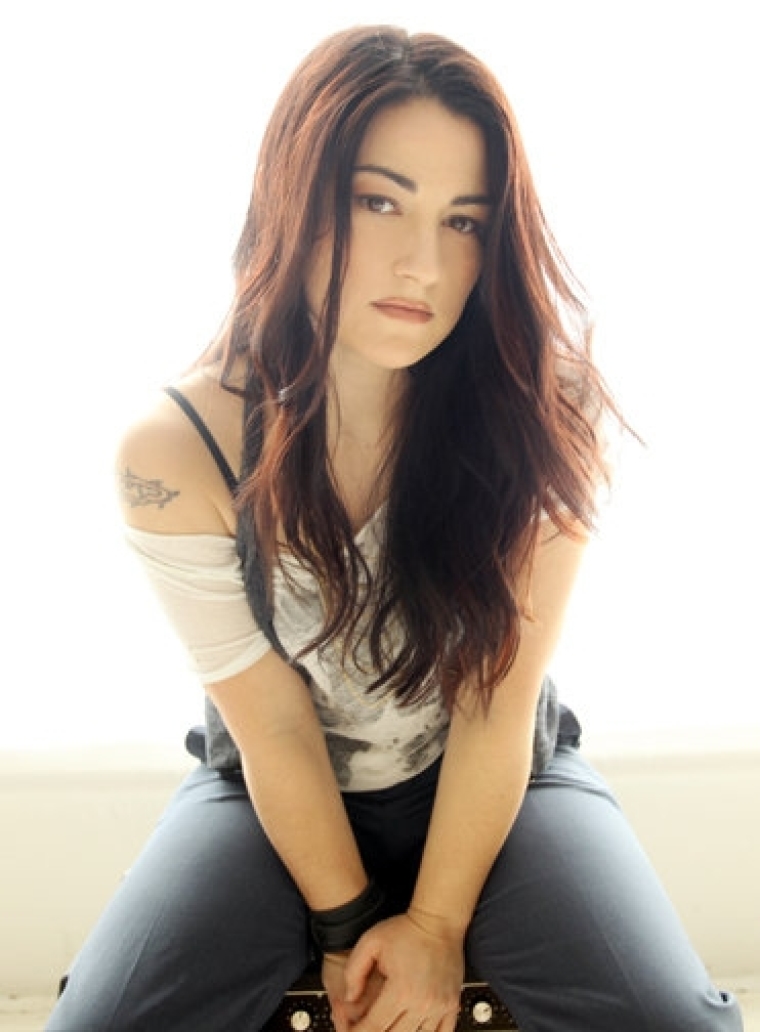 Former Christian singer Jennifer Knapp, who came out as a lesbian a few years back, discussed the importance of the conversation about homosexuality in the church during a recent interview.
When asked by host Matt Carter on the Bad Christian Podcast last Sunday about the conversation's relevance to the church, Knapp responded by saying that it is quite important for believers to talk about the issue.
"I do think the conversation is important," she said. "It's not only one in terms of social consciousness, I think it's an opportunity for the church to be really receptive to what it means to be kind and to be compassionate to the real life goings on and the spiritual of every one of its people."
Knapp rose to stardom in the Christian music industry in the late 1990s after signing with Gotee records. She left the scene in 2002 due to stress and in 2010, she came out as gay. However, she did not denounce her faith. She discussed her experience and views on homosexuality being a sin during the podcast.
"I don't think homosexual orientation, whether you're lesbian, gay, bisexual or transgender, I don't think sexual identity in any way is a sin. I understand where the teaching [that says] homosexuality's a sin comes from. However, in understanding that teaching, it's not one that I feel is one that I could back."
Knapp subscribes to what she calls the Wesleyan quadrilateral of faith which says that four elements including Scripture, experience, church tradition, logic and reason informs her beliefs as a Christian.
"All four of those things have to marry together to inform what we think we know or what we might know about God," she said. "And so I think it terms of the LGBT conversation you have to be willing to entertain what that conversation is. It's not good enough to just simply say to somebody that's a sin. For some people it's not. Even Paul talked about that. What's good for me may not be good for you."
She also discussed the moment she decided to reconcile her faith with her lifestyle.
"God, this is what I got, so you love me with this from where we're starting today or you don't," said Knapp.
The hosts of the series, which include Christian rockers Matt Carter and Toby Morrell and Pastor Joey Svendson, admitted to not fully embracing Knapp's point of view, but still respecting her as a genuine believer at the end of the broadcast.
"We have really wrestled with this topic and I think all of us still at a different degree lean a little more towards thinking I think maybe it's a sin, but for us the big thing is it just doesn't matter as much as the church makes it an issue," said Svendson.
Author and Christian Post op-ed contributor Michael Brown recently discussed former Christian artists coming out as gay while attempting to reconcile their faith with their lifestyle. He cites biblical ignorance, moral compromise and societal changes as the main reasoning behind people such as Knapp feeling comfortable coming out.
However, he still would agree with Bad Christian hosts and Knapp that lashing out at each other is not the way to discuss these controversial and personal issues.
Prayer is the more suitable course of action, according to Brown.