Former Church Youth Leader Sentenced to 40 Years for Child Sex Abuse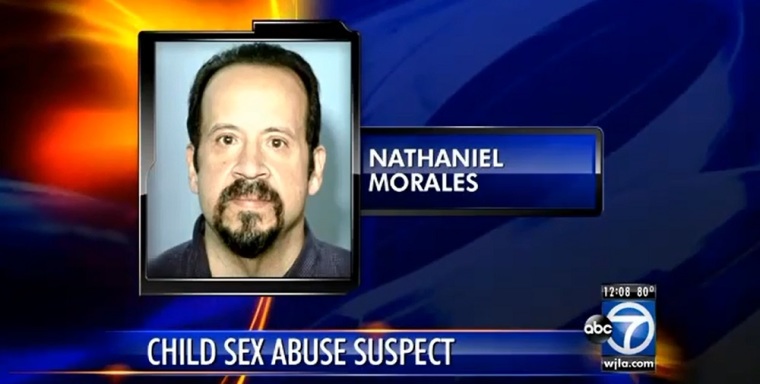 Nathaniel Morales, a former youth group leader at the Maryland-based Covenant Life Church and who was convicted in May for sexually abusing three young boys, has been sentenced to 40 years in prison. The judge called him a "cowardly pervert" and a "pathetic human being."
Judge Terrance McGann of Montgomery County Circuit Court sentenced Morales, 56, to 40 years in state prison for molesting at least four boys while ministering at Covenant Life Church in Gaithersburg, Maryland, during the 1980s, WJLA reports.
One of the victims, Jeremy Cook, who is now married and has three children, said sexual abuse was a pattern in Morales' life. He made a public statement Thursday, the day of the sentencing.
"This was not a one-time thing, there was a pattern. This is someone who won't change," Cook was quoted as saying. "To see justice served, and to see a predator taken off the street, is worth all of this. … He acted as a predator. He found ways to get access to children and then abused them over the course of years. He was a chameleon."
Morales was convicted in back-to-back trials in May.
The first trial was about three male students at the now-defunct Montgomery County Covenant Academy, where Morales was a teacher, according to Gazette.Net. The second trial involved another boy who attended a Washington, D.C. church with the convict in the early 1980s.
Judge McGann said Morales was a "pathetic human being" and that he has been given a long sentence not only to punish him, but also to protect society and deter other potential molesters.
Morales's attorney, Alan Drew, urged for a lighter sentence based on a court-ordered psychological evaluation that suggested the chances of Morales offending again were low to moderate.
Morales will qualify for parole only after he has served half the prison term, according to Assistant State's Attorney Amanda Michalski.
Morales' attorneys claimed that he was unable to recall the incidents of sexual abuse. But Michalski said that testimony during the trial indicated that he had discussed the incidents with a church leader in 2007.
"You can't even bring your despicable self to admit your crime. So, you hide behind your phony self-diagnosis of amnesia. Mr. Morales, you are one pathetic human being," the judge was quoted as saying. "I don't believe your insatiable appetite for boys can be cured. Your wires are permanently twisted. Your conduct has had a profound and lasting deleterious effect."
After his conviction in May, Morales' victims were relieved to learn that he was headed to prison.
"I started crying. It was just, it was overwhelming to know that the struggle, the fight, the 25 years of trying to bring this forward, was worth it," Cook told WJLA at the time.
Pam Palmer, who attended Covenant Life Church, said that as a 2-year-old, her daughter was abused by a male teenager, and suggested that the church had its issues going to the authorities after hearing child abuse allegations. "One of the pastors told us, 'don't go to the police.' They had a lot to protect. They had money, power and prestige," she said at the time, before ultimately going to authorities herself.
Cook told the court that abuse has left a permanent mark in his mind. "It is a life sentence."