Teenager Confesses to Raping Orphans on Kenya Missions Trip
An Oklahoma teenager has confessed to raping Kenyan orphans while visiting the country on a missions trip, the FBI has charged.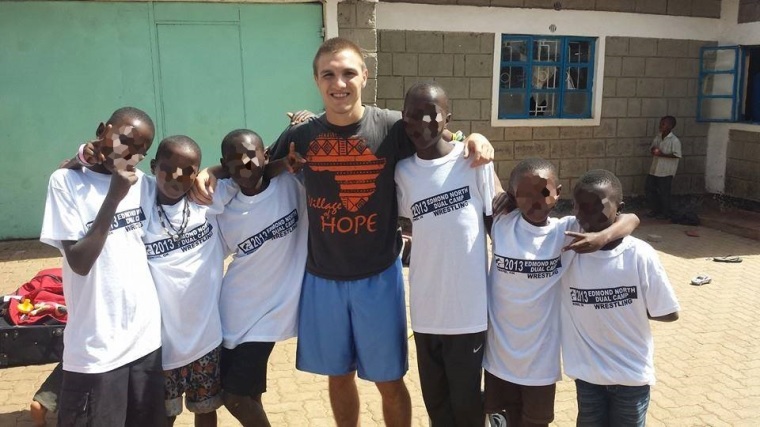 Matthew Lane Durham, 19, volunteered at Upendo Children's Home in June 2012, June and December 2013, and earlier this year from April 30 to June 17. According to FBI claims, during his most recent trip, Durham stayed on site at the children's home in an "overflow bunk," per his own request, and not with a sponsor family as he had in previous trips.
There, "Durham engaged in sexual acts with multiple children, male and female, ranging in ages from four to ten," alleges the report. According to court records, Durham also confessed to raping several girls, forcing some of the boys to perform oral sex on him and forcing some of the children to watch the acts.
"This is a young man in our community that made choices to exploit children in an orphanage," said United States Attorney Sanford Coats. "It's a true tragedy all the way around."
Durham was arrested last week and could face a life sentence in prison if convicted for his actions at the children's home that was founded by residents of his hometown, who are originally from Kenya. The website describes its vision as "a community with no more child poverty, no more child abuse but every child with each basic need met."
According to The Edmond Sun, Durham's alleged actions were reportedly noticed by a live-in home employee who witnessed the teenager "lying beside some of the children on their beds and providing lingering embraces with them, according to court records."
After the caretaker questioned some of the children about Durham, they described him touching them sexually or asking them to touch themselves. When he was confronted with his actions by the Upendo Children's Home founder on June 12, court records indicate that the volunteer admitted his struggles with pornography and homosexuality after initially denying that he had touched the children.
"On June 17, Durham admitted to performing sexual acts on several of the children including having sexual intercourse with them, according to court records; and at least one of whom is HIV positive," stated the newspaper. "During the confession, the founder was recording him through her cell phone and has saved the video, court records state. When his description became unbearable for her to hear, she had Durham write he had done with the children, court records state."
The founder turned over the confession and statement to the U.S. Embassy, and after confiscating his passport upon hearing the initial allegations, she returned it to Durham and he returned to Oklahoma.
In one of his statements, Durham wrote, "Any time I try to read the Bible or pray, this image comes to my head."
Durham is currently being held without bond and is scheduled for a preliminary hearing on August 1.