The Gospel Coalition, Christian Bloggers Spar Over Sovereign Grace Ministry, C.J. Mahaney on Twitter
Last Thursday, Nathaniel Morales, a former volunteer at Covenant Life Church, was convicted of sexually abusing three young boys between 1983 and 1991. While the guilty verdict was hailed as a victory by the victims, and many bloggers and activists following the story, their enthusiasm was dampened by witnesses' testimonies from Tuesday, which suggested that former pastor Grant Lyman had withheld incriminating information from the police about the abuse.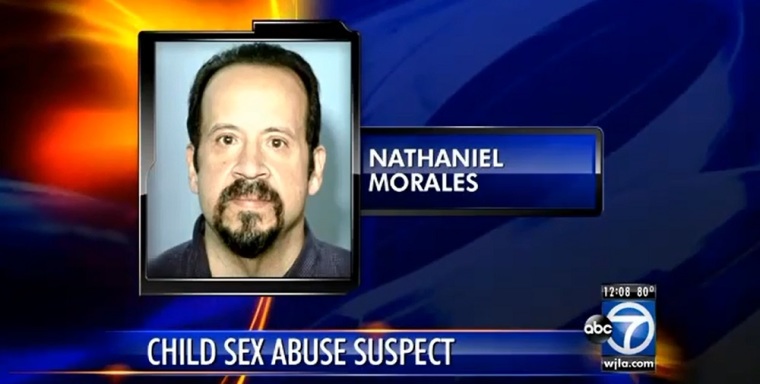 Zach Hoag, a progressive Christian minister and blogger who previously considered himself part of the Reformed movement, and who has followed the case for over a year, said that although he does not see himself as an activist, he decided to create #IStandWithSGMVictims last week as a means of drawing more attention to the story.
Evaluating the hashtag's effectiveness on Monday, Hoag told The Christian Post that he believes it has sparked "good conversations" and "appropriate outrage" about the reality that sex abuse allegations had been covered up by a CLC leader, contrary to a statement that the church had released in February 2013.
Hoag, and others using the hashtag, also took to social media to call out The Gospel Coalition, a group of Calvinist pastors and writers, where both Sovereign Grace Ministries founder C.J. Mahaney, the former pastor of CLC, and Josh Harris, the current pastor, served on its council until last week. (Neither men are now featured on TGC website and Harris confirmed his resignation via Twitter on Monday.)
Once SGM's flagship church, the Gaithersburg, Maryland, church left in 2012. Mahaney subsequently started his own church and moved SGM's headquarters to his new church in Louisville, Kentucky. In 2013, it was reported that up to 20 churches would also be leaving SGM.
The church network, which moved its headquarters last year to Louisville, was hit with a lawsuit last November filed by former SGM church members claiming a cover up of child physical and sex abuse, allegedly at the hands of some leaders. SGM has asked a Maryland judge to dismiss the lawsuit, which plaintiffs want to attain class-action status, claiming that the courts cannot get involved in a church's internal affairs.
Attorneys representing the network also say the suit should be tossed out due to the vague nature of the allegations. Mahaney, Tomczak and John Loftness, who resigned as chairman of the SGM board in February, are among those named in the lawsuit.
A judge is expected to rule on whether to accept the case or not in May.
Last year, a civil lawsuit argued that CGC church leaders, including Mahaney, "conspired and continue to conspire" to "permit sexual deviants to have unfettered access to children for purposes of predation and to obstruct justice by covering up ongoing past predation."
In the wake of the lawsuit, Al Mohler, Mark Dever, Ligon Duncan, who in addition to serving on TGC's leadership council also founded Together for the Gospel with Mahaney, published a statement defending Mahaney, saying they could "speak to his personal integrity," and that they made "no judgment as to the truthfulness of the horrifying charges of sexual abuse made against some individuals who have been connected, in some way, to Sovereign Grace Ministries and its churches."
Last May, Don Carson, Kevin DeYoung, and Justin Taylor also published a statement on TGC website, which said that coverage of the case had "explicitly and repeatedly drew attention to C.J., connecting the suit to recent changes within SGM."
"He has also been the object of libel and even a Javert-like obsession by some," it stated. "... We are not ashamed to call C.J. a friend. ... While the admission of friendship may render this entire statement tainted in the eyes of some, we hope most Christians will understand that while friends should never cover for each others' sins, neither do friends quickly accept the accusations of others when they run counter to everything they have come to see and know about their friend."
While the civil lawsuit was thrown out based on the statute of limitations, the plantiff's attorneys appealed and oral arguments are scheduled on June 9.
Despite its ties, TGC did not formally respond to either Layman's confession or Morales' guilty verdict last week, though it did publish a positive review of Mahaney's wife, Carolyn's, new book on Friday. (On Monday, The Trauma of Abuse and the Blessing of Reptence by Wendy Alsup was posted on the site.)
Hoag characterized TGC's lack of response to the verdict as "dismissive," and on Twitter claimed that it had "unequivocally defended and stood by its council members, minimizing the case against SGM and victims testimony."
Joe Carter, an editor at TGC, took issue with Hoag's approach, which he suggested was more about self-promotion than activism. (Carter told CP he was unable to officially comment about this.)
"Now how about we all agree to stop exploiting this tragedy for publicity. Sound good?" wrote Carter in response to Hoag's question if he would be willing to "put your affiliations and cash flow aside to root out/denounce any coverup among your friends & colleagues?"
Hoag was not the only individual with whom Carter clashed. Dee Parsons, who runs the watchdog blog Warburg Watch, which monitors "church conflict, spiritual abuse, and hyper-authoritarian polity," also sparred with him, seemingly from his conclusions that she had assumed Mahaney had participated in the SGM's sexual abuse cover-up, without those allegations being proven in court. (SGM is currently in the midst of a class action lawsuit regarding sex abuse and leadership has denied that they were aware of anything.)
In one tweet, Carter suggested that Parsons, Hoag and Julie Ann, a spiritual abuse watchdog blogger, were "pathologically dishonest."
After Parsons asked him to clarify what "slander" he was referring to, Carter responded "Have you not intimated that CJM was involved in a coverup of sexual abuse?" linking to a recent post on her site where a guest blogger claimed that Mahaney was guilty.
Parsons defended herself, claiming that "everyone has a right to express their point of view. Also, I tend to believe the victims."
"Slander/defamation is well defined as deliberately telling a lie in order to hurt another. I have never knowingly told a lie at TWW & have never said anything to deliberately hurt another. When I have been confronted with an obvious mistake, I have apologized and corrected it," continued Parsons on Twitter.
Carter challenged Parsons, arguing that by publishing posts which argued that the civil lawsuit was true, she was still defaming Mahaney and other SGM leaders' reputations.
"So accusing someone of covering up pedophilia does not hurt their reputation?" he asked. "So how is 'I believe it, I can publicly repeat it' not gossip? Is that the Christians standard now?"
Parsons told CP that she thought she addressed Carter in a way that was "very matter of fact" and "no animosity," inviting him to see if he wanted to meet with one of Morales' victims.
"I made that offer two times," said Parsons. "Joe Carter did not respond to me, and then on Saturday he turned the tables on me and mentioned slander and lawsuits and one of the tweets said, I could be sued for what I said."
Parsons said she was disappointed with how the interaction with Carter transpired.
"I really wanted to build a bridge [with Joe] and that was my goal and my hope and that's since been destroyed. And that's where I stand," said Parsons. "I had no animosity to Joe Carter in that exchange. I looked at it as the potential for positive opportunity to bring understanding in this whole mess and I'm actually very sad."
On Saturday, Rachel Held Evans tweeted, "Expressed with nothing but peace, caution & love: I think maybe we should focus #IStandWithSGMVictims on support, not on @TGC."