Former Fight Church Pastor Paul Burress Gets 1-Year Probation for Sexually Abusing Former Congregants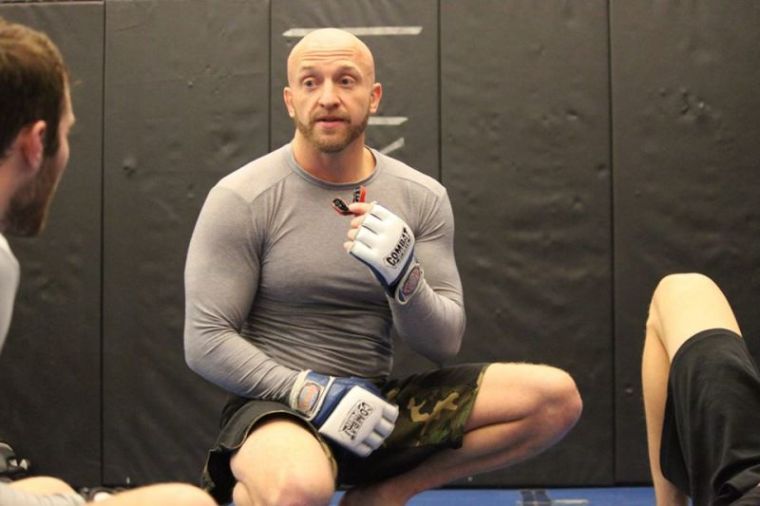 Paul Burress, a controversial preacher who attracted nationwide attention in 2014 due to a mixed martial arts documentary called "Fight Church," pleaded guilty to sexual abuse in court Wednesday in Rochester, New York.
Burress, 43, who formerly pastored the Victory Church in New York, was arrested in September 2017 for forcibly touching the "sexual or other intimate parts" of two women. He had pleaded not guilty to those charges.
On Wednesday, however, the Democrat & Chronicle reported that Burress, who was accused of groping three women in his Henrietta home, pleaded guilty to third-degree sexual abuse as part of a plea agreement for one year of probation. Orders of protection were also issued for his victims.
Before charges were brought last year, Burress had been dogged by allegations that he's a sexual abuser who enjoyed life as a swinger but none of them previously amounted to any formal charges.
In a letter sent to the leadership team of Victory Church in 2013, an unidentified source complained that he believed he was seduced into administering sensual back-rubs on Burress' wife, Jill, and repeatedly shown explicit video of the pastor having sex with his her.
"In 2009, I was at Paul Burress's house, where I was asked to perform a back-rub on Jill Burress, who had removed her shirt and bra. Paul made sure that my hand made contact with the side of a breast by moving it there with his own hand. Paul also made sure that I touched her bare bottom. This happened on two occasions that year," the letter said in part.
"Also in 2009, Paul showed me fully nude photos of his wife, and also showed me a pornographic video of him having sex with his wife. This occurred on several occasions that year. I was a single, 21-year-old at the time. This weighed on me for years, until I couldn't take it anymore and eventually left Victory because of it. A person should be able to trust his pastor. I could not. 1 Cor 4:2 says it is required of stewards that they be found trustworthy," the source added.
The source also highlighted an instance in 2012 when Burress allegedly made sexual advances to two young female church members in the absence of his wife, and later tried to seduce one of them into a relationship after confessing that he used to be a swinger.
A few months before her husband's arrest last June, Jill Burress wrote on Facebook that she was thankful her children have him as a father.
"Paul Burress, we have raised two amazing kids who love God AND love people. So thankful they have the honor of being raised by you," she wrote.
It is unclear if the couple is still together. Both of their social media accounts are now unavailable for public viewing.