Former Gays, Lesbians Blast Calif. for Regarding Them as 'Frauds' With Pending Therapy Ban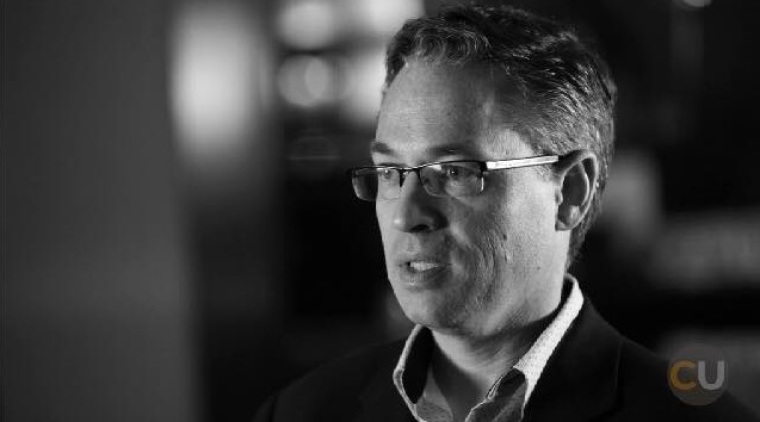 Eight former gays and lesbians who are residents of California have released a video resisting pending state legislation banning therapy for individuals with unwanted same-sex attraction, arguing their state government considers them frauds.
The video, which was published Saturday by Church United on the video sharing site Vimeo, features eight men and women who once lived and identified as gay or lesbian, some of whom are now in heterosexual marriages and have children.
"I'm a fraud," the participants say in the video at the beginning.
That is how the state of California regards them with their proposed law, AB-2943, that would outlaw goods and services seeking to minister to anyone with unwanted same-sex attraction or gender confusion, they go on to explain.
"I came out in my 20s as a lesbian. I fully embraced that identity," Elizabeth Woning says in the video. Woning ministers with Equipped to Love, a ministry based out of Bethel Church in Redding, California.
"I felt that I had been born that way. Really, it seemed to explain why I was the way I was."
Ken Williams, who is also a pastor with Equipped to Love, recounts that he once heard a family member express gratitude for AIDS because it was God's punishment for gay people.
"So you don't have to be a rocket scientist to figure out that it's not going to be ok for you to say that you're having some unwanted same-sex attractions," he says.
Yet Woning says on one occasion, as a lesbian who fully embraced her homosexual identity and liberal, LBGT-affirming theology, a young man shared with her a prophetic word he felt the Lord had given him and it was a direct answer to something about which she had been praying. That event caused her to question whether or not she really knew God and she began more deliberately poring over the Scripture. Upon coming to an understanding of God's character, she became convinced she had to yield everything to Him, including her sexuality.
She explains that she did not pursue God in order to alter her sexuality but pursued Him for Him, and as she did, her conception of her identity began to change. She was shocked to discover herself developing affections for a man, the man who is now her husband of 13 years.
Williams says he ended up connecting with a Christian counselor to address his struggle, having no guarantee that his desires would ever change, but he knew he was supported and loved.
"Change is possible because of Jesus' death on the cross. We can live a new life, we are a new creation in Christ Jesus."
But the pending law "completely destroys my human experience," he notes.
"This legislation, [AB] 2943, actually takes away rights from those that are questioning their sexuality. We don't want to see an America where the government is controlling how we identify sexually."
They are urging Californians to call their state representatives and urge them to vote against the legislation.
The Christian Post spoke with Woning and Williams at the Freedom March in Washington, D.C., earlier this month, an event showcasing the testimonies of former homosexual and transgender persons.
Woning believes that a revival is afoot, telling CP that she was in the U.K. in December and while there awoke from sleep and had this strong impression from the Lord that God is on the move in the gay community.
"I realized that we've been kind of slogging away, but God is being glorified in a powerful way. There is no other testimony more profound than a change of ones sexuality or being touched in our generations."
Whereas in previous generations miraculous physical healings were what many were looking for, the move of the Spirit where He restores identity and sexuality is what is going to impact the present generation.
With respect to the California legislation, "a silver lining" exists, she said.
Amid the furor, religiosity, and strong feelings people have when it comes to matters of sexuality, "churches are being forced to grapple with the issue in a different way than they have ever been and churches are having to come together in a way that they never have."
"We're realizing, that maybe I can't stand with you on [certain] issues of doctrine, but I can stand with you that Jesus, that the Gospel is powerful enough to restore anybody and restore anything," Woning said.
"It's not just 'Is homosexuality sin?' It is 'what is the Gospel capable of?'"
She explained that their ministry is called Equipped to Love because it is the love of Jesus that is transformative.
"And so if we can get in touch with the experience of Jesus' love for our own lives and reflect that into the lives of gay people who are struggling in their identity or any kind of life-dominating issue, then it breaks all of the chains."
The issue of homosexuality is forcing the Church to come to terms with the truth of what love is.
"When you start to get down to 'what does it actually mean to be authentic before the Lord? What does it mean to be vulnerable with other people?' That vulnerability is the thing that created the power of the gay community. And honestly, that vulnerability is coming to the Church.
"The power of the Pride movement is fueled by the depth of the shame in that community. And so as we [the church] are authentic, as we love well, we are going to be hitting that shame over and over and over. There is so much promise and hope because the balm is big."
Williams, who made a 20-year journey out of homosexuality, described the proposed bill law in California as "insanity ... to take away people's hope for change."
"It's the government saying: 'We know better than you, what identity you should have. And so we're going to take away some potentials for your identity.' It's an absolute intrusion of the government into private life, into personal freedom.
"And in the name of 'freedom' they are taking away my freedom because they think they know better than I do, what's best for me. There are millions of people around the world who have a conviction to follow God into heterosexual sexuality or maybe even celibacy, but to not act out in homosexuality or into transgenderism. So we have to protect that because it is violating people's consciences."
Like Woning, Williams believes that as more and more stand up and publicly share their testimonies of how God has delivered them from gender confusion and sexual sin of all kinds, there will be "a revival that will sweep the earth because of the power of the Holy Spirit that is released when those stories are told."
Equipped to Love, he said, exists "to help equip the church to love LGBTQ people well."