Former 'Glee' Actor Mark Salling Was 'Devout Christian' Before Suicide Over Child Porn, Friend Says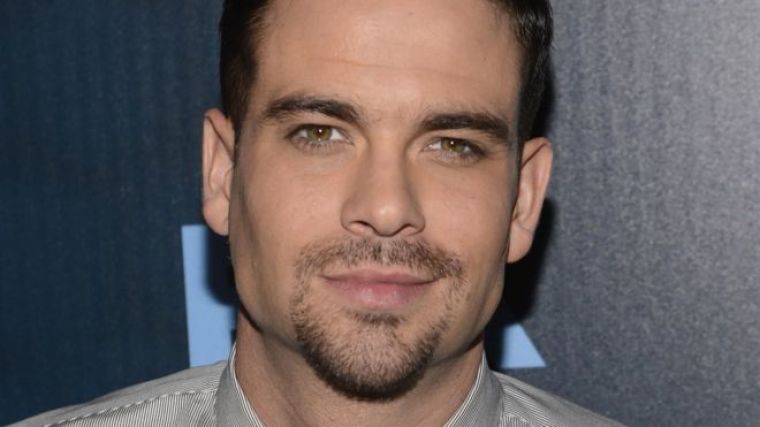 Former "Glee" actor Mark Salling, who was discovered dead from an apparent suicide in Los Angeles on Tuesday, was once a "devout Christian" who loved birdwatching prior to his arrest for child pornography in 2015.
Stephi Duckula, president and founder of the Echo Park Ornithology Club in Los Angeles, told People magazine that Salling, who was 35 at the time of his death, was one of the first members of the club when she started it 10 years ago and she had no idea that he was a star at the time.
"I didn't even know he was an actor when I met him," she said. "I just knew he really enjoyed playing music. I went to see his band play a few times, and he just genuinely enjoyed playing music and playing with birds. I knew he was a very devout Christian when I met him, and he also liked playing Frisbee golf. He liked being in the outdoors and doing things like that."
The Los Angeles Police Department said Salling was found dead at about 8:50 a.m. Tuesday outside in the northeast San Fernando Valley in an apparent suicide by hanging.
"I can confirm that Mark Salling passed away early this morning," Salling's lawyer, Michael J. Proctor, told E! News in a statement Tuesday. "Mark was a gentle and loving person, a person of great creativity, who was doing his best to atone for some serious mistakes and errors of judgment. He is survived by his mother and father, and his brother. The Salling family appreciates the support they have been receiving and asks for their privacy to be respected."
Salling, who played Noah "Puck" Puckerman on "Glee" signed a plea deal in September to plead guilty and register as a sex offender for possession of child pornography. He was expected to be sentenced in March.
Investigators found more than 50,000 images and hundreds of child pornography videos on his laptop and thumb drive after reportedly receiving a tip from a girlfriend about his habit. Federal prosecutors said some of the girls in the images were as young as 3 to 5 years old.
Salling's former "Glee" co-star Jane Lynch, 57, who worked with him on the Fox musical series from 2009 to 2015, told Us Weekly that his death has been difficult to deal with but said he was always a "troubled" man.
"It's been tough. He was a troubled, troubled guy, and he always was," Lynch said. "This is a very sad end to it but I know that he's at peace now. He's in the arms of a beneficent force."
Brad Ellis, who worked behind the scenes on the show, remembered Salling before his arrest as "personable and affable" with a "very light quality to him sometimes," according to People.
"It has been a few years for darkness to take hold," Ellis explained. "It occurred to me that part of his problem might have been that very lightness that I'm talking about — that certain kind of humor that he liked that sort of implied sometimes he didn't see other people as complete. When a bunch of privilege gets dumped on a person when they're young, there can be an aspect to which other people's lives that don't directly connect to theirs aren't entirely real. Part of the problem might have been him not understanding that there were real victims involved in what he was collecting."