Former Islamic Teacher Beaten, Left in Pool of Blood for Turning to Christ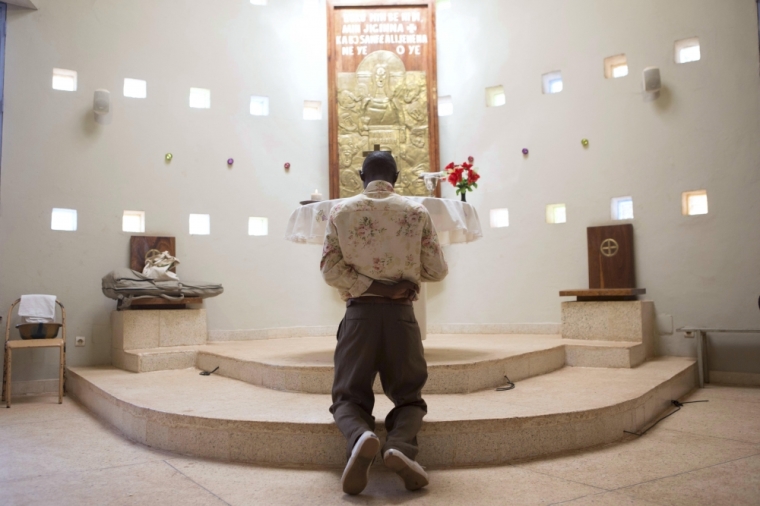 A former Islamic teacher in eastern Uganda was beaten and left in a pool of his own blood by assailants because of his decision to convert to Christianity.
Twenty-seven-year-old Mulangira Ibrahim, whose wife and children where previously taken from him due to his Christian faith, is recovering in the house of a local pastor after he was visciously attacked in November, Morning Star News reported on Thursday.
Ibrahim reportedly received a telephone call on Nov. 16 from an unknown person asking him to go see his pastor at the church compound in Lake Victoria's Jaguzi Island, Mayuge District, to which he agreed.
"On my way to the church premise, four people stopped me and then got hold of me and started threatening me that if I do not recant Christianity and return to Islam, then they were going to kill me," Ibrahim explained.
"I did not answer them, and one began slapping me, while another hit me with a blunt object. As I started screaming for help, I received more blows and from there I lost my consciousness."
Pastor Charles Musana of the Evangel World Vision Church found Ibrahim and quickly transported him to a nearby dispensary for treatment.
"Ibrahim suffered backache, head and leg injuries, and we found him in a pool of blood," Musana said, adding that they filed a police report about the life-threatening violence on the following day.
"The attack was so severe that it will take more than a month for Ibrahim to recover from the multiple injuries," the pastor added.
Ibrahim's decision to convert to Christianity two years ago, which came after he saw a vision of himself holding a Bible, has brought him great troubles, with Muslims taking his wife and three young children.
Local Muslims beat the teacher after they found out in October 2015 that he had decided to follow Jesus Christ, and took away his house and family, leaving him homeless.
"Since then, life became very difficult for me," Ibrahim said. "I had no place to lay my head. But thank God the church gave me a place to reside within the church compound."
There have not been any arrests so far in the assault case.
Although Muslims make up only 12 percent of Uganda's population, many live in the eastern parts of the country, where Christians have suffered a number of attacks in recent years.
In another incident in November, a Muslim man posing as a Christian teacher attacked an elementary school director, after it was revealed that he had been teaching students Islamic practices.
Mugooda Siraji had been asked to take a leave of absence after it was discovered that he was trying to teach children to follow Islam, when he assaulted Hope of Glory International Nursery and Primary School Director Hassan Muwanguzi.
Siraji apparently hit Muwanguzi with a blunt object after shouting "Allah Akbar," causing the school director serious bleeding from the face, along with injuries to the right hand, after which he fled the scene.