Former Muslim Introducing Kenyans to 'the Real Jesus,' Converting Many to Christianity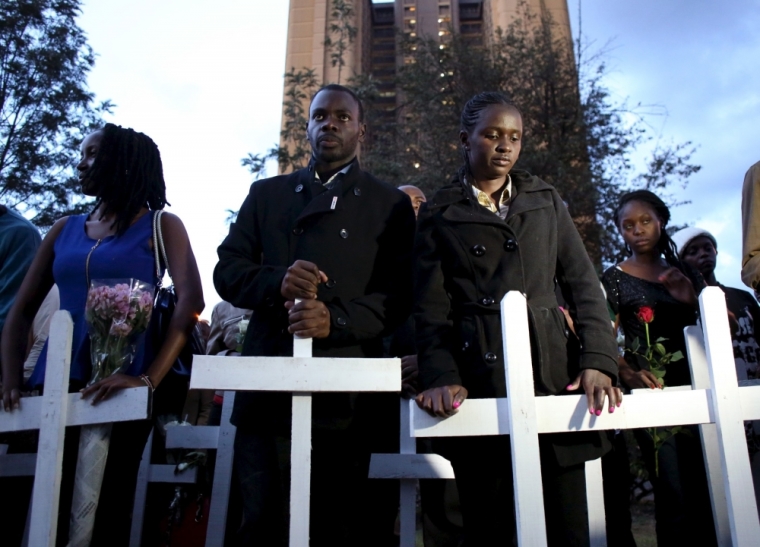 A former Muslim man in Kenya, who joined a Scripture outreach program and has been converting others from Islam to Christianity, said that a great change occurs when people learn about "the real Jesus."
Lydia Munene, Biblica's area executive director for Africa, explained in a Mission Network News story that important evangelism work is being undertaken in Kilifi, which is a Muslim-dominated coastal region in Kenya.
"So it just happened that our Bibles got into the hands of a former Muslim, we'll call him Michael. Now Michael got converted by attending a Christian meeting in Kilifi, and once he got converted, he had a passion for distributing Bibles to Muslims so they can know the Word of God, they can know the real Jesus," Munene said.
"So he began that work, but he didn't have access to Bibles. He's been having small Bible study groups, usually he calls over his friends, they share the Word of God, he gives them passages they can be able to read, and once they get convicted, then he leads them to the Lord," she added.
Michael has been distributing Bibles and sharing the Gospel to people with the help of small groups, even though he and all who choose to convert have faced great dangers — including being ostracized or even killed by their Muslim families.
Munene urged believers to offer prayers for Muslims who are interested in hearing about Jesus, saying that those who have made the decision to follow Him have seen their lives transformed.
"In Kenya, we've had instances of Christians being killed, massacred. But even then, our greatest joy is there are those who are genuinely seeking the truth. Actually, that's how Michael was before he came to Christ," she pointed out.
"He was seeking to know the truth and he came upon Christians, he had the Word of God, and his life was transformed. And in the process, he has become an instrument of transforming Muslims."
Christians in Kenya have faced Islamic terror attacks in recent years, the most deadly of which was the assault on Garissa University College in April 2015.
Islamic radicals belonging to the Somalia-based al-Shabaab group massacred 150 people in total, most of them Christian students. Reports indicate that the radicals purposefully separated the Muslims from the Christians before carrying out the slaughter.
Loved ones of the victims of such attacks have said that their Christian faith helped them through the tragedy and even gave them the strength to forgive the killers.
"The first thing I did, I remember getting into the living room of my house, kneeling at the coffee table, and crying, 'God forgive them.' That was the first thing I said, and I kept on insisting on that — 'Forgive them, Father, forgive them,'" one Christian woman, an educator from Kenya identified as Gladys, told Open Doors USA in November 2015 following the killing of her husband.