Former NBA Player Jay Carty Dies; Here's Why He Called His Cancer 'The Best Gift God Ever Gave Me'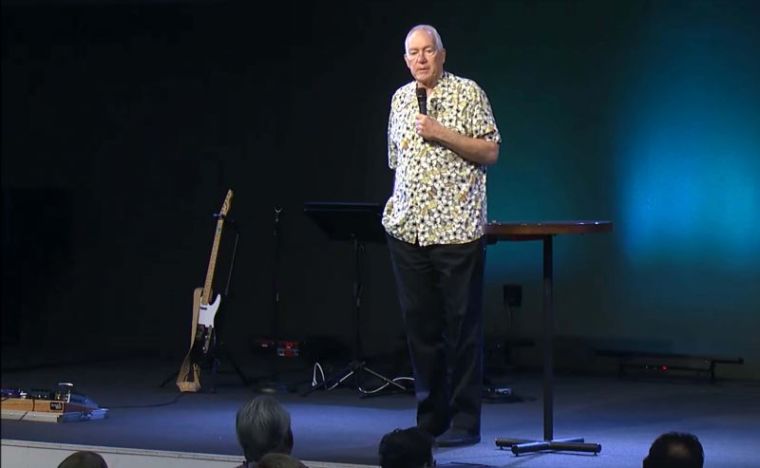 Former NBA player Jay Carty, a well-known West Coast evangelist and a best-selling Christian author, peacefully passed away this week after a lengthy battle with cancer. 
"Jay has lived these past years and recent months in peace that his future and eternity is entirely in the Lord's hands," Calvary Chapel Santa Barbara announced, quoting his wife, Mary, on Friday. "Today, our family believes that ultimate healing has been accomplished through the shed blood of our Savior, Lord Jesus Christ, who took hold of Jay's hand and ushered him into eternity."
Carty, who played collegiately for Oregon State University and was selected by the St. Louis Hawks in the 1962 NBA draft, was 75.
Last year, he explained to his congregation why he thought his cancer was the best gift God ever gave him. In his message, Carty, who played for the Los Angeles Lakers in the NBA for 28 games in 1968–69, told the congregation, "It's my experience that time and trust will get you to worth it, meaning it will be worth it after enough time and trust."
To explain, Carty said in the message last October that he was a travelling evangelist for 30 years, but suddenly his voice was gone due to a paralyzed vocal cord. All of a sudden, he couldn't be an evangelist anymore.
This happened just after Carty and his wife had remodeled their home. But as he and his wife were now together all the time inside the house, God made them fall in love "in deeper ways that we never knew was possible."
And in five years, he added, he wrote five books.
"In five years, I spoke to more people than I had in 27 years of preaching," Carty, author of Playing With Fire, told the church, adding, "It was time and trust that made my losing my voice the best gift God had ever given me up to that point."
Four and a half years ago, he said, he was diagnosed with an incurable blood cancer. He was told he had two and a half years to live, but "three years ago, I got my voice back."
Carty gave an example of a man he had shared Christ with. The man, who also had cancer, accepted Jesus. While baptizing the man, Carty told him that cancer was "the best gift God has given you." He may have lost a few years of his life, but in return he got eternal life, Carty said, explaining they wouldn't have met had they not had cancer.
Carty added, however, that when someone loses a loved one, it's understandable that that may not seem to be "worth it." But for "little things like cancer or no job … those things … time and trust, if you give it enough time and if you trust enough, you're gonna look back on it and say, 'Oh yeah, that was worth it.'"