Former Of Mice & Men Frontman Loses Followers After Talking About Jesus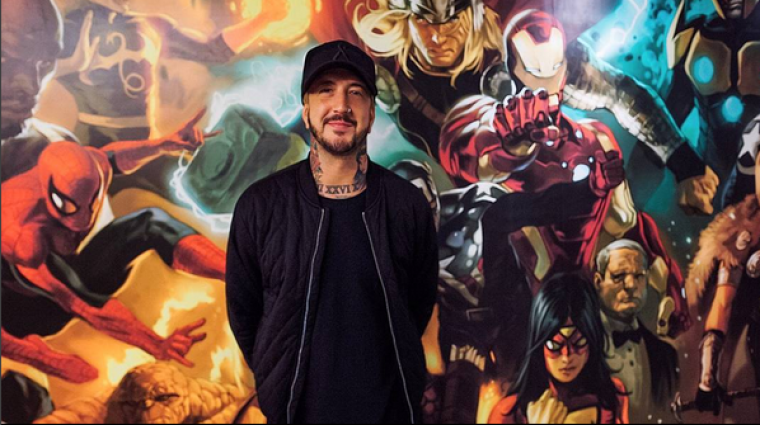 Austin Carlile, the singer who was formerly with heavy metal band Of Mice & Men, says he lost fans when he began talking about God.
Carlile, 29, was diagnosed with Marfan Syndrome, a connective tissue disorder that sidelined him from touring with the group. While he deals with rigorous treatments, he does so glorifying God and leaning on his faith.
However, a recent tweet revealed that everyone is not always accepting of Carlile being vocal about his faith walk.
"I LOSE followers any time I speak about God or His son Jesus, ppl don't wanna hear it. What I GAIN from knowing Him though... irreplaceable," Carlile tweeted Monday. "It may not be 'cool' to believe, it may not be popular, but the GOD of the entire universe loves you. Realizing this changed my entire life."
Even though he has lost some followers on social media, Carlile has also gained supporters. One of those supporters is famous veteran singer Chaka Kahn. After Carlile told his Twitter followers that he was able to walk in the grass for the first time in a while, Kahn let him know she was praying for him.
"So wonderful 2 hear!! Still praying & sending healing energy your way," she wrote.
Carlile responded with a quote, "Some unanswered prayers are only because God doesn't want to do something for us. He wants to do something through us."
Kahn said she believed that his response was an example of God's grace.
"This is what it sounds like when God's grace touches someone so deeply & beautifully in the midst of life's challenges! #ThursdayThoughts," she wrote.
Last year, Carlile let his social media followers know that he got baptized and decided to commit to following God.
"This past Sunday (July 3) I was finally baptized, after taking 28 years to realize God's work playing out in my life and that I had to get out of the middle of the road and fully follow Him. Trying to do things my own way completely left me stranded," he wrote on Instagram.
"Relying on my own perseverance and strength was not enough. His grace has been overwhelming, and with every obstacle I've faced I'm proud to say my hope through HIM is what has pushed me to continue on, and to keep fighting."